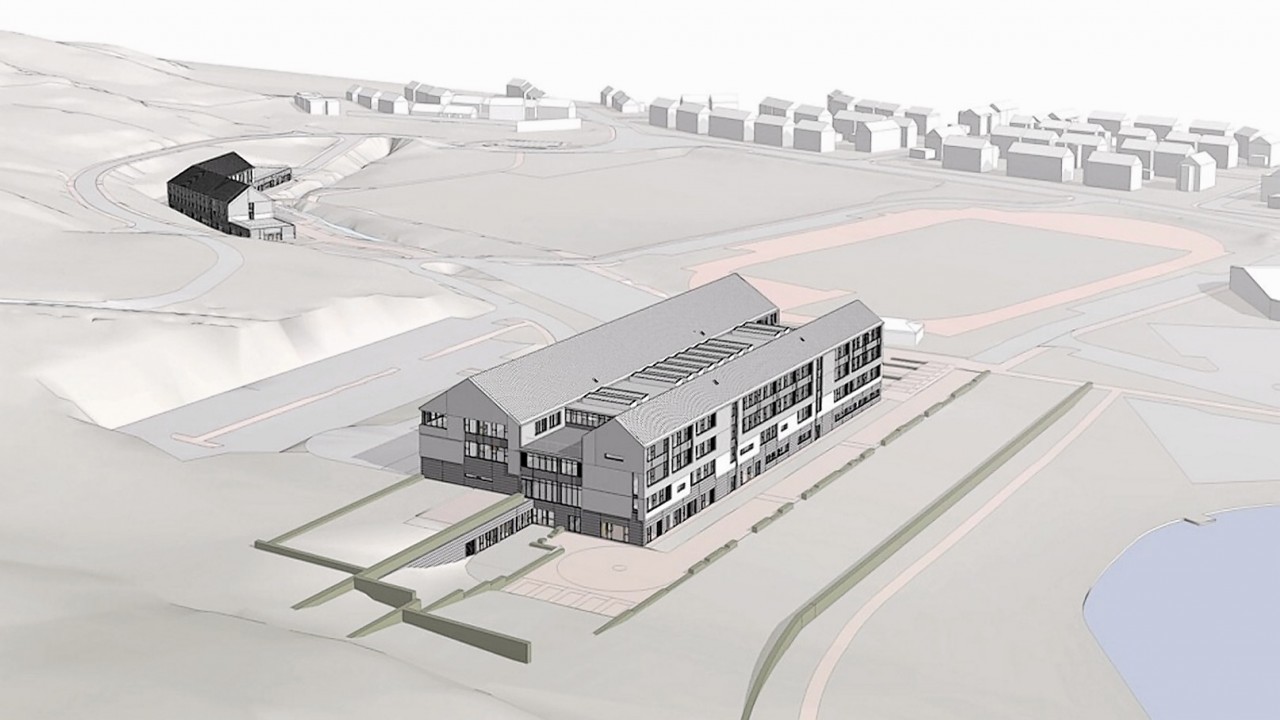 Shetland Islands Council is recommending delaying the transfer of S3 and S4 pupils at Sandwick junior high school to Lerwick until the new Anderson High School is open.
The local authority has published the results of a public consultation on its plans to end secondary education at Sandwick after S2. Four in five respondents have voiced opposition to the plans.
It had originally been proposed that pupils would move to Lerwick in 2015 – prompting discontent among south mainland parents at the prospect of their children facing moves to different school premises for two consecutive summers.
In response to those concerns the SIC says affected pupils would only move once the new AHS at lower Staney Hill is completed – anticipated to be in the summer of 2016.
The local authority had originally planned to shut the department altogether before councillors had a change of heart in November, deciding instead to look at the S1-S2 option in Sandwick along with Aith, Baltasound, Mid Yell and Whalsay.
Just five out of 316 written consultation responses backed the proposal. Some 247 (80.2%) were against, while 52 expressed no opinion and a dozen favoured outright closure.
The consultation was carried out in February and March and its findings will be debated by the education and families committee on Monday, June 9.
Last week a notice of motion to postpone all five secondary consultations until the new AHS is fully up and running was withdrawn at the last minute.
Its 11 signatories decided the timing – five days before the Sandwick consultation paper's publication – was wrong.
Children's services director Helen Budge said: "The public have been clear as part of this consultation process that we need to look at 2016 and not have bairns transferring one year into a school, and then the next year into another school.
"We accept that so we've changed the date."