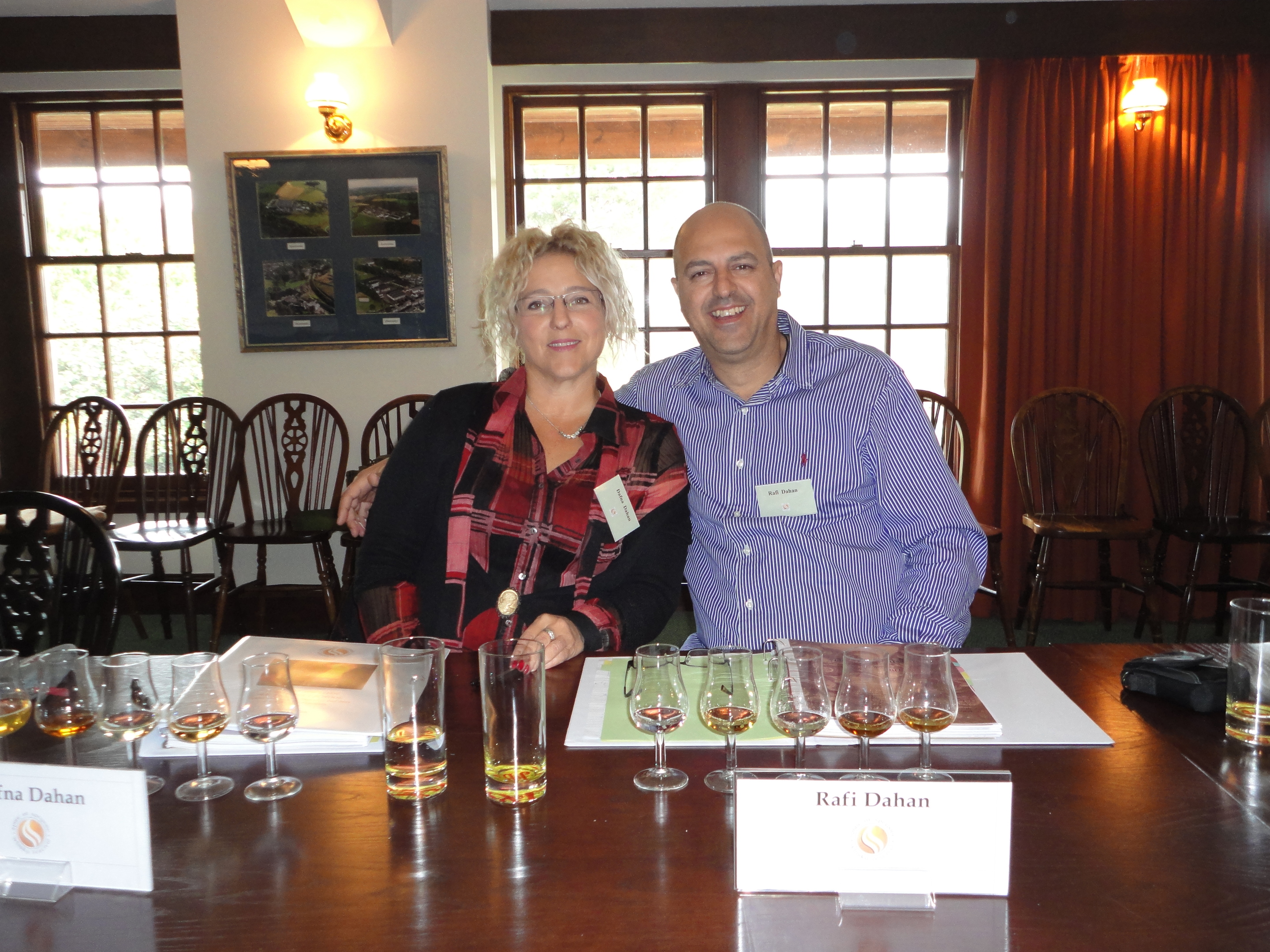 An Israeli whisky enthusiast has been inspired by Speyside malts to build his homeland's first ever distillery – with casks stored in cellars beneath the Dead Sea.
Real estate entrepreneur Rafi Dahan, 48, toured Moray's malt region during the Speyside Whisky Festival two years ago and fell in love with Scotland's national drink.
Since then Mr Dahan says he has become "crazy on whisky" and resolved to enter the industry himself.
Over the last two years, he and his wife, Dafna, have visited 40 distilleries across the globe and are now ready to open their own kosher distillery.
Mr Dahan said: "Israel's whisky market has increased by 7% every year since 2008, yet vodka and other spirits are going down.
"The whisky market per year is worth approximately $200 million and everything is 100% import.
"I asked myself why nobody had opened a distillery here, and realised you have to be crazy on whisky, as well as having the dream.
"This will be the first and only distillery in Israel.
"We decided that the whisky will produce will be kosher, with the process being supervised by a rabbi and the maturation will be in kosher wine casks."
Construction work is due to begin on the distillery this month, and its first drams could be poured by 2020.
He hopes the kosher malt will even be available in Scotland in the future.
Mr Dahan is one of many international guests preparing to descend on Moray for the Spirit of Speyside Whisky Festival.
The celebration of Scotland's national drink will run from Thursday, April 30, to Monday, May 4, with events including specialist tours, tastings and dinners in the Speyside area.
A full programme of events can be found at www.spiritofspeyside.com.