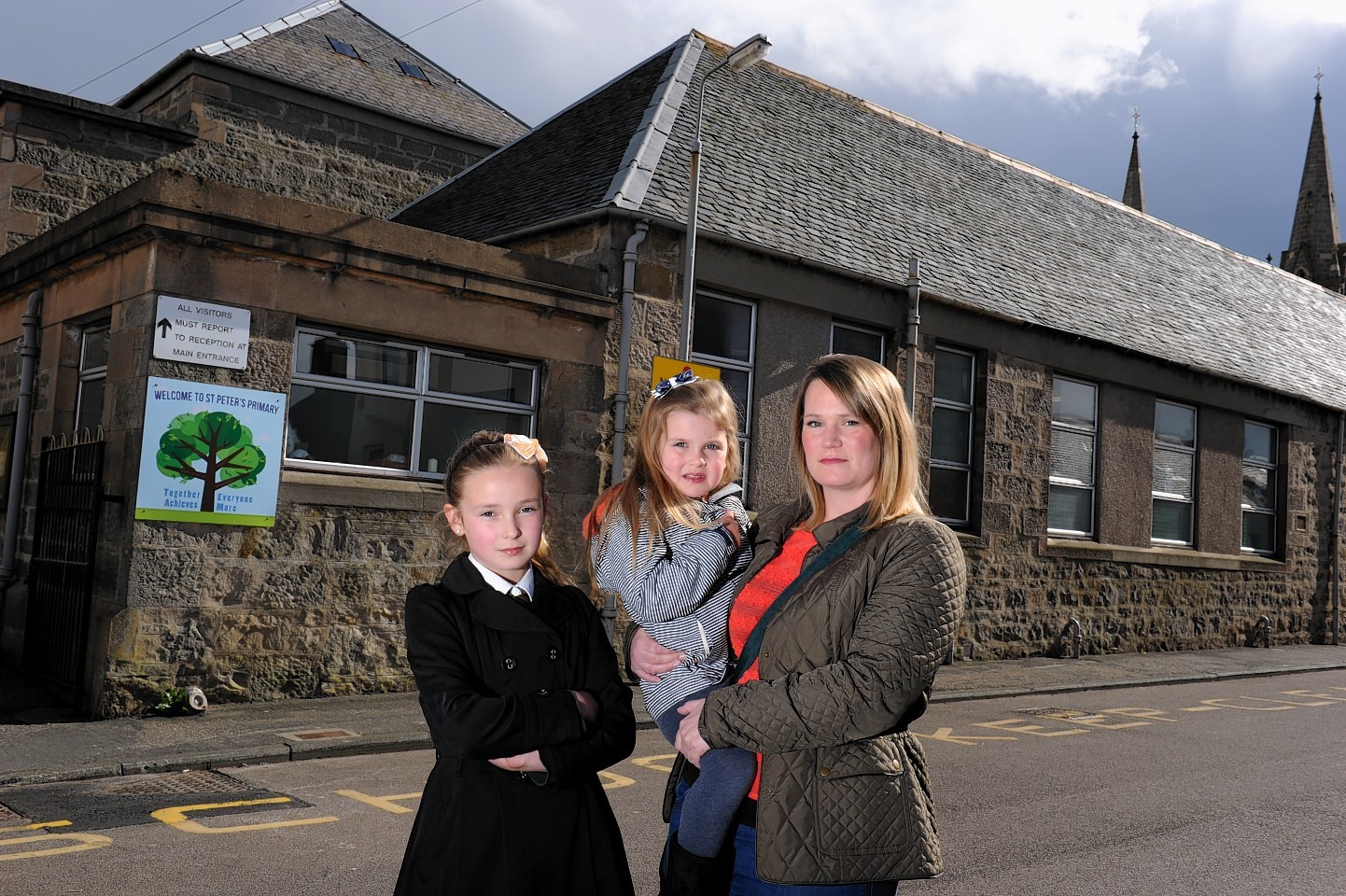 Two young sisters have been left "heartbroken" after being told they will have to go to different primaries next term.
Joanne Geddes wanted her 10-year-old daughter Erica to be able to walk four-year-old Farrah through the gates of St Peter's RC school in Buckie on her first day of lessons.
But the 38-year-old mum has been told there is no room for Farrah at the 96-pupil primary.
And now she has joined forces with other parents who campaigned to keep the school open four years ago to try to force Moray Council into a rethink.
Yesterday, she criticised the "unfair" system which means she will have to send her four-year-old daughter to Cluny Primary while Erica continues to attend St Peter's.
Ms Geddes said: "It's totally unfair on the children. I just want them to have the best education possible.
"My youngest, Farrah, is not as grown-up as Erica when she was that age, and would really benefit from having her big sister at the same school. She deserves that.
"Erica is absolutely heartbroken, she was so looking forward to her sister starting school."
Erica has attended St Peter's since she started nursery aged three.
Seven youngsters will leave primary this summer, and although 19 children have registered to start at the faith school next term, only six places have been opened up.
St Peter's has allocated two places to Roman Catholic children and four to pupils with siblings closer in age.
Although Ms Geddes is not Catholic, she was one of a group of parents who campaigned for the school to remain open when it was threatened with closure in 2011.
She said: "There are a group of mums who are really passionate about the school, and it is a brilliant place for learning.
"I accept that I live nearer to Cluny School, but I helped the campaign to save St Peter's, and I know the parents are all together on this.
"We fought to keep all these rural schools open, and we never knew the council would have this in the pipeline."
Ms Geddes, who works as a carer, has the support of 18 other parents and the St Peter's parent council.
The group's chairwoman, Sybil Wilson, said: "We have spoken with a number of concerned parents, and we are backing them 100%.
"Having to put your children to different schools is a ludicrous scenario, and it will have a knock-on effect for years to come.
"It's devastating for families.
"There is a general purpose room at the school that can be used to house these children, but it would cost the council money to refurbish it and to get an additional teacher.
"Though there is a teaching shortage in the area, St Peter's has never had any trouble recruiting new members of staff – even last year."
Moray Council said yesterday maintained that separating siblings such as Erica and Farrah was necessary because of zoning restrictions.
A spokesman said: "This situation is affecting a number of schools – as it does every year – and is not unique to St Peter's. Places are prioritised for in-zone pupils and in the case of St Peter's that means in-zone Roman Catholic pupils.
"There are a number of reasons why an education authority can refuse a placing request, one of which is that if placing requests were granted then the authority would need to employ an additional teacher.
"Another reason is that giving spaces to children who are not zoned for the school may prevent there being spaces for in-zone pupils who move into the area throughout the year – these are called reserved places.
"Parents can appeal decisions and hearings will be convened for those who choose to."
Buckie councillor Gordon McDonald said: "I can understand how irate and emotional this must make some parents, but St Peter's can't accommodate all of the children who want to attend it.
"It's a testament to how the school has come on since it was saved from closure.
"It's terrible that the success of St Peter's has put the school in this position, and I hope that more forward planning can be used to prevent situations like this reoccurring."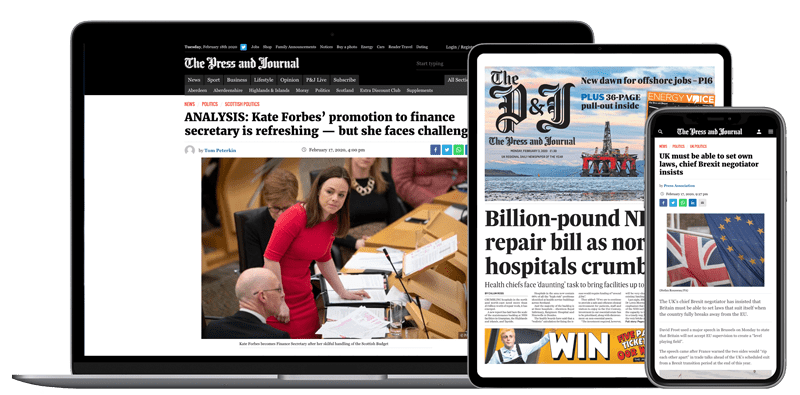 Help support quality local journalism … become a digital subscriber to The Press and Journal
For as little as £5.99 a month you can access all of our content, including Premium articles.
Subscribe