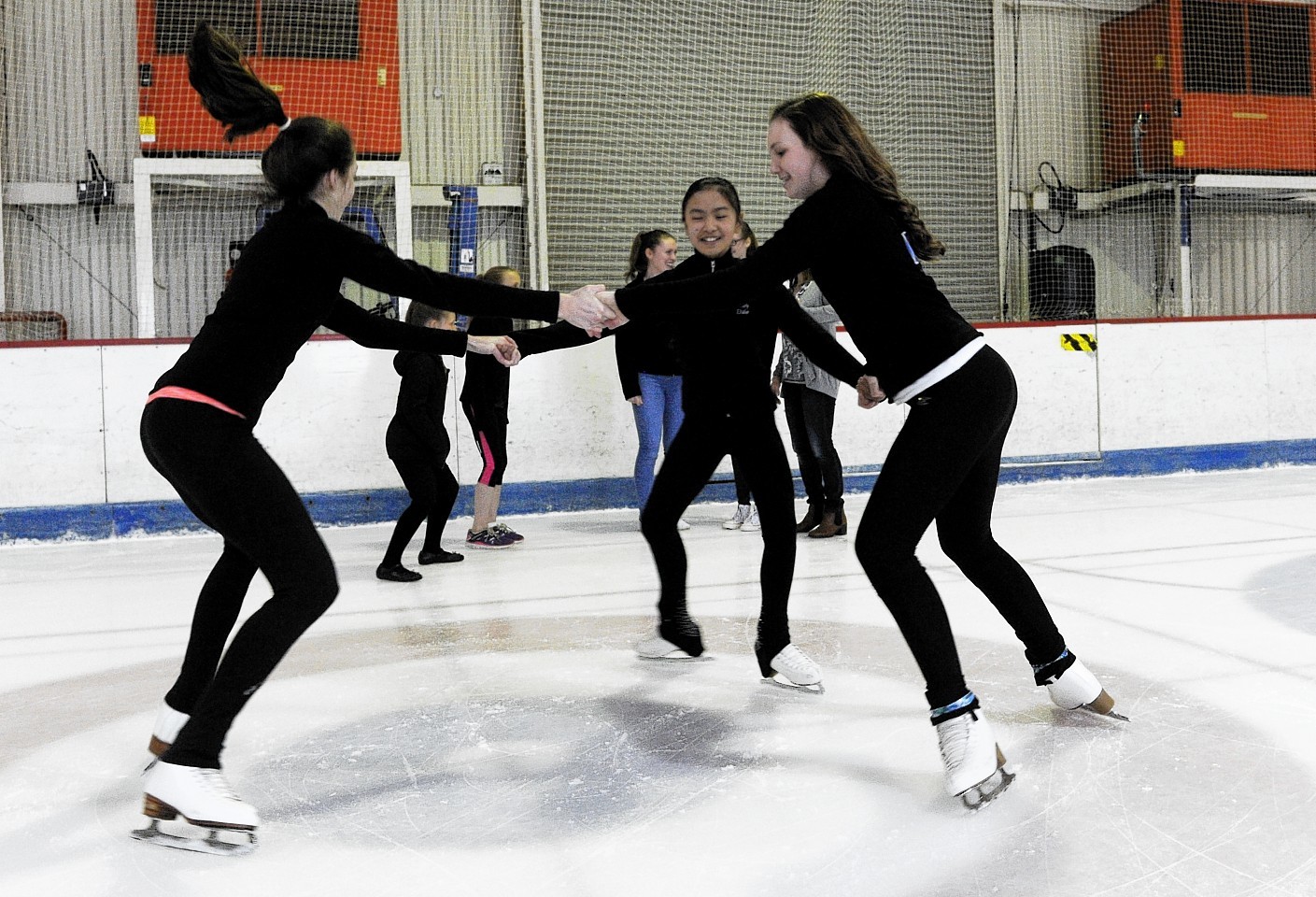 Supporters of Elgin's ice rink wept with joy yesterday as councillors agreed to a package of improvements that will safeguard its surface for the next 20 years.
Moray Council will pay £251,000 of the £462,000 required to replace the venue's refrigeration plant and ice-surfacing machine.
The local authority understands the remainder of the costs will be covered by a Sport Scotland grant.
The move to replace the existing equipment, which will soon be outlawed by the European Union because of environmental concerns, was agreed at a meeting of the full council yesterday.
Among those cheering the decision was Stuart Dale, from Kingston, whose 11-year-old daughter Emily uses the rink to perfect her technique as she prepares for national figure skating competitions.
He said: "So many talented kids work so hard at the rink, and Emily has real ambitions which would have been blown out of the water if this wasn't granted."
Emily was also thrilled when her dad broke the good news.
She said: "I use the ice rink five days a week for hours.
"If not for the rink in Elgin I would have to travel to Aberdeen and wouldn't be able to practice as much.
"It's a big relief and I'm really happy that I can continue to skate in Elgin."
Skating coach and chairman of Elgin's Ice4All users group, Graeme Summers, applauded the decision through tears of gratitude.
He said: "I'm absolutely relieved that we were able to save this facility for the thousands of people who use it.
"The ice rink is a real landmark in Moray, people come to it from all over for training and events.
"When it seemed the funding was in jeopardy due to outside interests it made things rather nerve-wracking, and I'm really thankful to the council for getting us to this point."
Chairman of Moray Leisure Centre, Steve Ash, said: "We're delighted with the council's decision to continue provision of ice in Moray, and we'll carry on managing it as effectively as possible."
Fochabers and Lhanbryde councillor Douglas Ross added: "Moray can be proud of the excellent results users of the ice facility achieve locally, nationally and internationally.
"I hope they see the decision by the council to invest in this facility as our recognition of their hard work, dedication and the results they achieve."