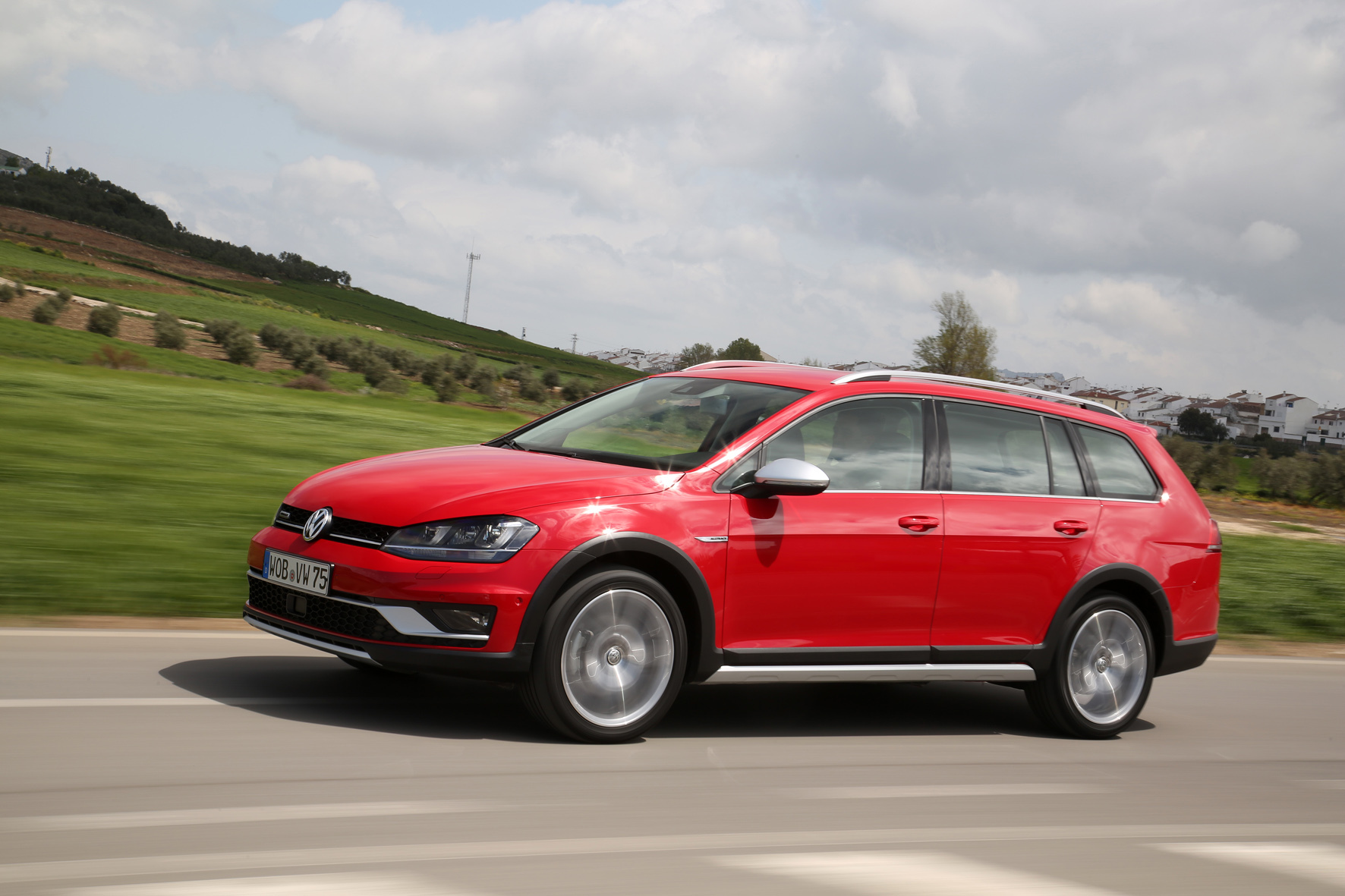 Thanks to some clever and useful extras the Golf Alltrack is more than just a pretty face.
It's a simple recipe that Volkswagen has cooked up. Take one Golf estate, add 20mm of ride height, four-wheel drive and a dedicated off-road mode, garnish with a sprinkling of plastic body trim add-ons and serve.
It's a recipe that has proved popular with buyers looking for the most rugged, distinctive and premium version of cars like VW's own Passat, Audi's A4 and A6 and Volvo's XC series.
In the flesh it sits slightly higher on its extended suspension than it appears to in some of the flattering press images, but it still looks great even if red probably isn't its colour. But what matters is that this is a new Golf that takes the most premium elements it can to create a new flagship, right up there in a three-pronged assault with the rapid Golf R estate and the amazingly rounded GTD estate. People are going to want the Alltrack. A lot.
The estate boot is obviously a handy thing to have, turning the Golf hatchback into a truly practical car – unless you're the sort of person who'll quickly scuff, soil or tear the felt-lined door pockets and glove box.
But genuine off-road ability comes courtesy of four-wheel drive with electronic differential locks and a special DSG gearbox mode that, in a way, imitates a low-ratio gear and makes it easy to carefully overcome obstacles. The standard hill descent control system isn't the most sophisticated, but boy does it work.
As you might expect, things are perfectly pleasant inside the Golf Alltrack. It doesn't seem blessed with any greater ability to absorb bumps than a standard Golf estate, but the oh-so-familiar cabin layout is as instantly welcoming as a roaring fire in a snow-capped log cabin. The large and clear central screen is excellent, but the navigation displays too little trip-relevant information.
The cornering dynamics suffer slightly because of the extra height, and although it shares the same engine this model doesn't have the same rorty exhaust note treatment as the GTD, which means that on the road it actually feels a little less special and accomplished by comparison. The Alltrack's aces up its sleeves are its instantly recognisable looks and increased skill in the rough stuff.
You're buying one of the most premium model variants from an increasingly premium Golf range, so a bargain it isn't. Consider the fact that four-wheel drive and specially-developed off-road systems are standard and it doesn't look so bad. Plus, of course, there's the fact that the Alltrack stands out much more than an ordinary Golf estate – and standing out is one area where lesser Golfs fall flat.
Anyone who likes the Audi A4 Allroad but recoils in horror at the price will have to take a good, long look at the Golf Alltrack. There's competition from within the Volkswagen Group in the shapes of the Seat Leon Xperience and the Skoda Octavia Scout, which follow much the same light-off-roader ethos as the Alltrack, but for less cash. The Golf's buyers simply want more quality in the detail touches than
either of the sister cars
can give.
Facts & figures
Model: Volkswagen Golf Alltrack 2.0 TDI 184 4Motion
Price: From £30,595
Engine: 2.0-litre turbodiesel producing 181bhp and 280lb/ft of torque
Performance: 0-62mph in 7.8 seconds, top speed 136mph
Economy: 56.5mpg combined
CO2 emissions: 132g/km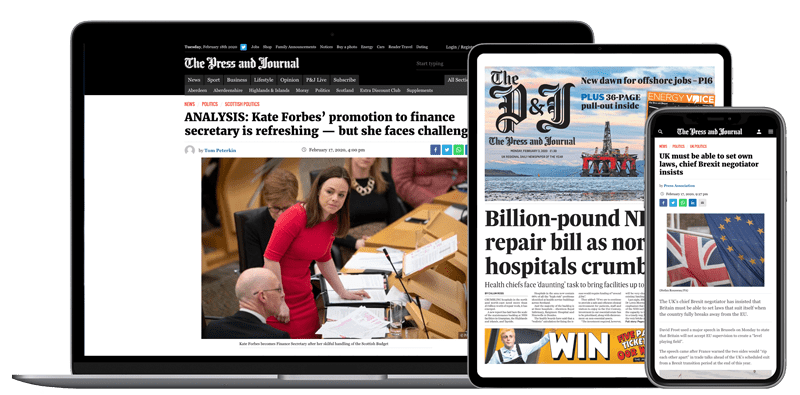 Help support quality local journalism … become a digital subscriber to The Press and Journal
For as little as £5.99 a month you can access all of our content, including Premium articles.
Subscribe