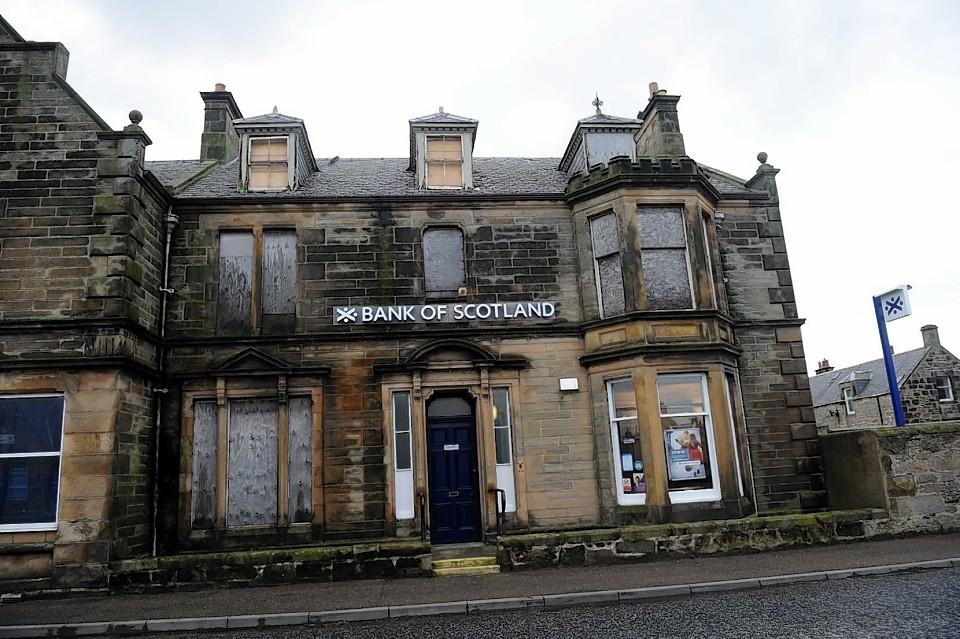 A dilapidated Moray bank building is closing its doors to customers after falling foul of pigeons.
The Bank of Scotland branch in Grant Street, Burghead, has reached such a state of disrepair that the windows on one side are broken and boarded up, and the attic floors are reported to be buried beneath inches of pigeon droppings.
It is only open for two hours a week, but in less than a fortnight it will shut for good.
Residents, particularly elderly people who do not bank online, had raised concerns they would have to go to Elgin to carry out transactions.
But the Bank of Scotland yesterday confirmed a mobile banking unit would visit the coastal community during the current venue's opening hours. – from 9.30am to 11.30am every Tuesday.
The mobile bank will make its first trip to Burghead's North Quay on Tuesday, May 19 – five days after the branch closure.
Heldon and Laich councillor Chris Tuke said he had held talks with bank officials on a suitable site for the replacement service.
He said: "I do have some worries that the location of the mobile bank at the harbour, which would entail a steep walk up a brae, may not be ideal for older people.
"However, as the bank is mobile we are not committed to one site and I have suggested a few alternatives if North Quay doesn't work out.
"That the service is being maintained is the important thing."
Local volunteers Patrick Glendinning and his wife Janet have cleaned the outside of the building since 1991./
Yesterday Mr Glendinning commended the decision to retain services in the town.
He said: "I think it's a very good idea, I can understand how it doesn't make economical sense to staff the bank building just for those two hours each week."
Managing director of Bank of Scotland, Robin Bulloch, said: "It's really important to us that we remain committed to Burghead.
"While we understand some customers will be disappointed that the branch is closing, we have worked hard to look at different options.
"We believe the mobile branch offers the most practical approach and look forward to serving customers from North Quay."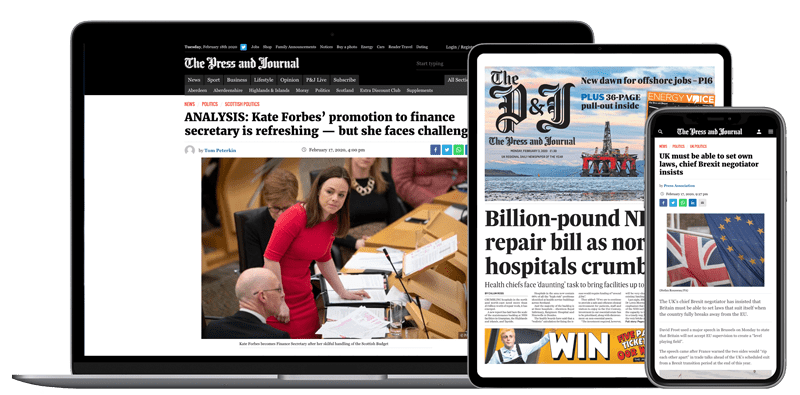 Help support quality local journalism … become a digital subscriber to The Press and Journal
For as little as £5.99 a month you can access all of our content, including Premium articles.
Subscribe