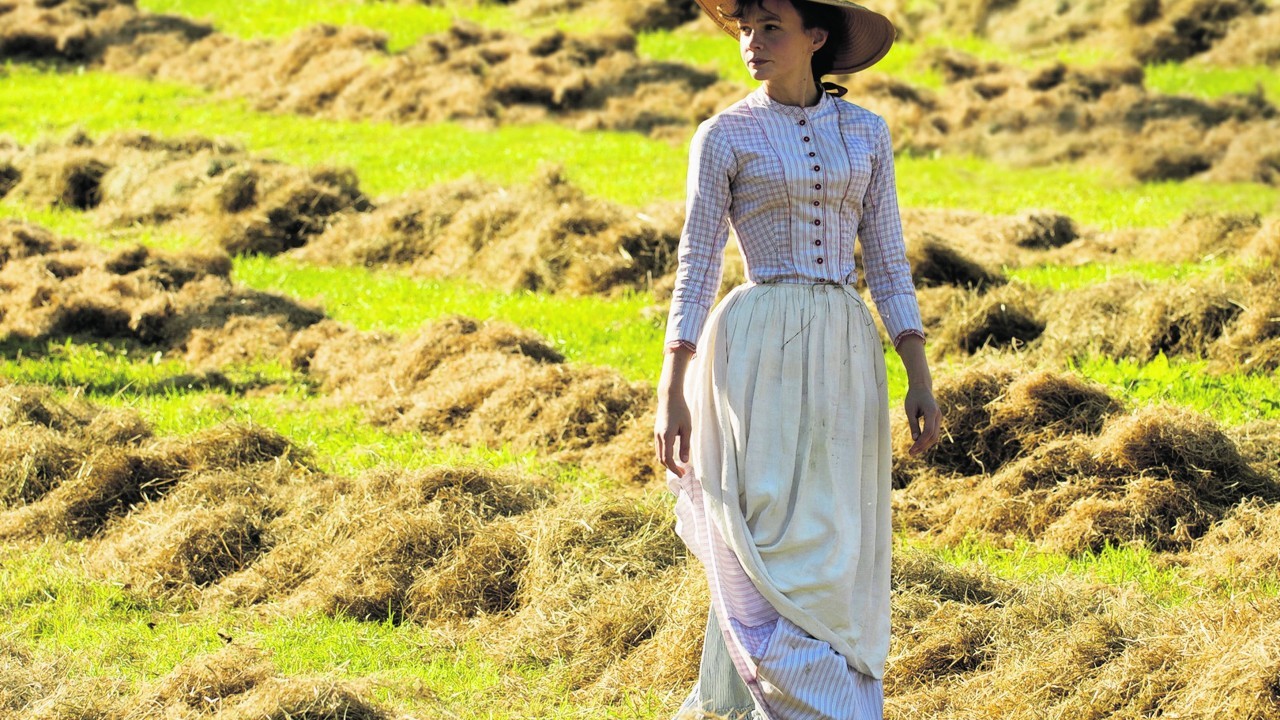 FAR FROM THE MADDING CROWD (12A)
3 stars
A recent re-release of John Schlesinger's 1967 version of Far From the Madding Crowd provided a timely reminder of the raw emotional power of Thomas Hardy's late 19th-century novel and Julie Christie's luminous portrayal of spirited heroine Bathsheba Everdene.
Danish director Thomas Vinterberg brings a delicate touch to this handsome new incarnation, which runs 50 minutes shorter than its predecessor and is undernourished as a consequence.
One tragic supporting character, who should shatter our hearts to smithereens, is reduced to a simplistic two-dimensional plot device, and the heroine's vacillations between three potential suitors seem more haphazard than usual in a noticeably rushed final act.
Moreover, one of these paramours has significantly more screen time, so her choice is inevitable.
Feelings are tightly buttoned beneath Janet Patterson's splendid costumes and when one of the characters does eventually lose control and commits a fatal "crime of passion" at a Christmas party, we're just as surprised by the outburst as the film's clucky social set.
The film opens in 1870 with Bathsheba (Carey Mulligan) living with her aunt Mrs Hurst on the adjacent property to handsome sheep farmer Gabriel Oak (Matthias Schoenaerts).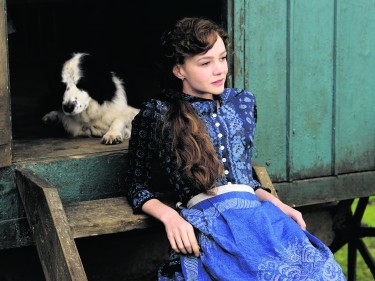 She rebuffs his heartfelt advances, telling a crestfallen Gabriel: "I don't want a husband. I don't want to be some man's property."
Soon after, Bathsheba inherits her uncle's vast estate and defies expectation to turn around the ailing farm, aided by her companion Liddy (Jessica Barden).
Gabriel, who has fallen on hard times, is hired by Bathsheba as the estate's shepherd and continues to pine for her from afar.
Meanwhile, emotionally repressed and wealthy farmer William Boldwood (Michael Sheen) makes his feelings for Bathsheba known, but her head is turned by dashing and reckless Sergeant Troy (Tom Sturridge), whose heart was broken at the altar by servant girl Fanny (Juno Temple).
These three suitors leave Bathsheba in an emotional whirl and when Boldwood offers her financial security as his bride, she turns to brooding Gabriel for advice.
"I need someone who's objective, indifferent," Bathsheba tells the shepherd.
"Then I'm afraid you're asking the wrong man," responds Gabriel pointedly.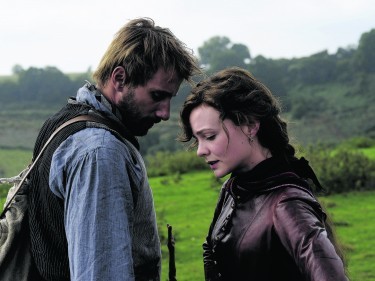 Anchored by Mulligan's nuanced performance, Far From the Madding Crowd is a visually arresting, but ultimately anaemic portrait of rural desires.
Schoenaerts wrestles in vain with a West Country accent, while Sheen and Sturridge have limited screen time to match fond memories of Peter Finch and Terence Stamp in the respective roles in the 1967 film.
While Vinterberg's vision, filmed on location in pastoral Dorset, Oxfordshire and Buckinghamshire, lacks emotional heft, it packs a mighty visual punch thanks to cinematographer Charlotte Bruus Christensen.
Rolling landscapes look invitingly wild and untamed, bathed largely in natural light, and the nascent beauty of leading lady Mulligan shines through the artfully composed muck and grime.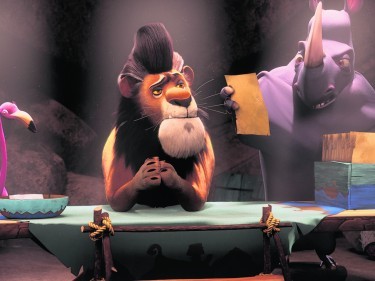 TWO BY TWO: OOOPS… THE ARK HAS GONE (U)
2 stars
The biblical story of Noah, neatly encapsulated in six chapters of the book of Genesis, provides a weak catalyst for this derivative computer-animated adventure, which strives to emulate the Ice Age films but falls woefully short of that franchise's visual sophistication and belly laughs.
Co-directors Toby Genkel and Sean McCormack chart a pedestrian course through shallow dramatic waters, bringing together cuddly critters in a race against time to escape an apocalyptic downpour.
Vocal performances are lacklustre, like the visuals, and the absence of jeopardy in the closing frames is palpable.
Crucially, Two By Two defies its own flimsy setup without obvious reason, such as inviting a family of three giraffes into the ark, while apparently only allowing one member of other species to board the gargantuan gopher-wood vessel.
Noah is mentioned but never seen. Instead, a sanctimonious, self-serving lion captains the ship, aided by a pair of grouchy gorillas.
Any wholesome messages about family unity, teamwork and tolerance buried in the ham-fisted script are submerged beneath a thick glaze of syrupy sentiment as the film reaches its underwhelming conclusion.
Dave (voiced by Dermot Magennis) and his inquisitive young son Finny (Callum Maloney) belong to a fluffy land-based species called Nestrians, who are excellent homemakers.
"All the animals of the world have been called to a gathering. There's a flood coming. We'll drown if we don't leave," Dave explains to his incredulous boy.
On cue, storm clouds gather and the heavens open, ushering the two Nestrians on their exhausting trek for survival.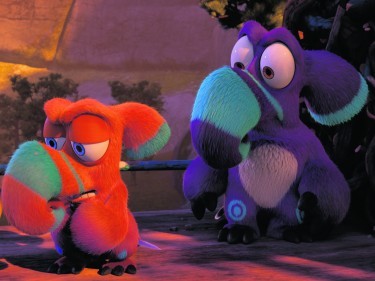 They arrive to discover that "all animals are welcome on Noah's ark . . . as long as you're on Noah's list."
Alas, Dave and Finny are rejected for travel, as well as two bat-like predators called Griffins (Aileen Mythen, Magennis again).
The resourceful Nestrians adopt laughable disguises to pose as carnivorous hyena-like Grymps alongside a genuine mother animal called Hazel (Lara Flynn) and her daughter Leah (Ava Connolly).
The roaring flood arrives, but Finny and Leah are stranded on
dry land with a giant slug called Obesey (Paul Tylak) and his
parasitic passenger, Stayput (Patrick Fitzsymons).
As the youngsters head for higher ground, Dave and Hazel desperately attempt to turn around the ark.
Fittingly, Two By Two: Ooops… The Ark Has Gone is a damp squib.
Elements of the vastly superior Finding Nemo are flung into the bland mix, offset by the feeble villainy of The Griffins, whose attempts to eat Finny and Leah are pathetic. The closest the film comes to a joke is one passenger announcement aboard the ark: "Our approximate sailing time is 40 days and 40 nights. We are expecting some choppy seas and light drizzle."
Thankfully, Genkel and McCormack's film lasts only 87 minutes, but that still feels like a slog.