First Minister Nicola Sturgeon took to the skies in a presidential style helicopter yesterday as part of a whistle-stop tour of Scotland.
She boarded the black aircraft, adorned with her image and the slogan Stronger for Scotland, in Edinburgh to travel to Galashiels and Moffat in the Borders to meet supporters on the campaign trail.
Over the next week Ms Sturgeon will fly to Stonehaven in Aberdeenshire, Portree on Skye and Inverness to help SNP candidates defeat their Liberal Democrat rivals who are hoping to be re-elected.
The first minister, who says the party's top priority was putting an end to austerity and is pursuing a green energy revolution agenda, is flying to all four corners of the country to try and covert very favourable opinion poll ratings into seats.
Other stops include East Lothian, Dundee and Glasgow where she will try and gain support to overturn Labour majorities.
The SNP's biggest financial backers are Ayrshire couple Chris and Colin Weir who won £161million in the Euromillions lottery draw in 2011.
Ms Sturgeon said: "There's now only one week to go until the election and the extent of the opportunity in Scotland's grasp is becoming clearer by the day.
"I'm looking forward to taking the SNP's positive, anti-austerity message to communities in every corner of Scotland.
"But while the polls are welcome, polls don't win elections – hard work, commitment and positive ideas do.
"I will be spending every minute for the next week doing everything I can to win the trust of people across Scotland."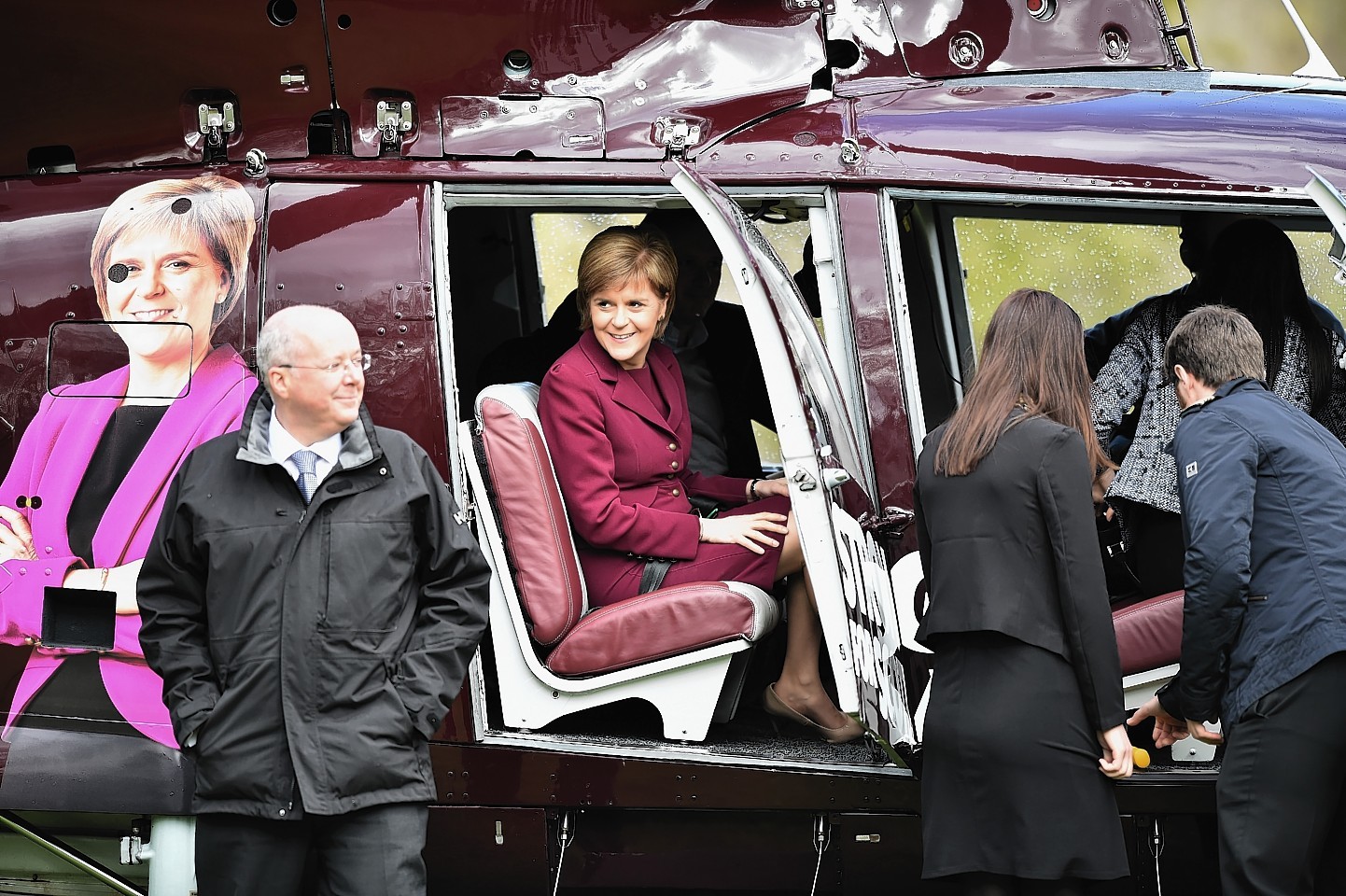 Ms Sturgeon said the SNP would use its influence at Westminster to make sure every part of Scotland had a strong voice and advance progressive politics for people across the UK.
"The prospect of a strong team of SNP MPs holding unprecedented power and influence for Scotland at Westminster is now within touching distance," she said.
"I'm asking people in every part of Scotland to unite with us and grab this historic opportunity with both hands."
Former First Minister Alex Salmond used a helicopter to woo voters during the 2011 Holyrood election campaign.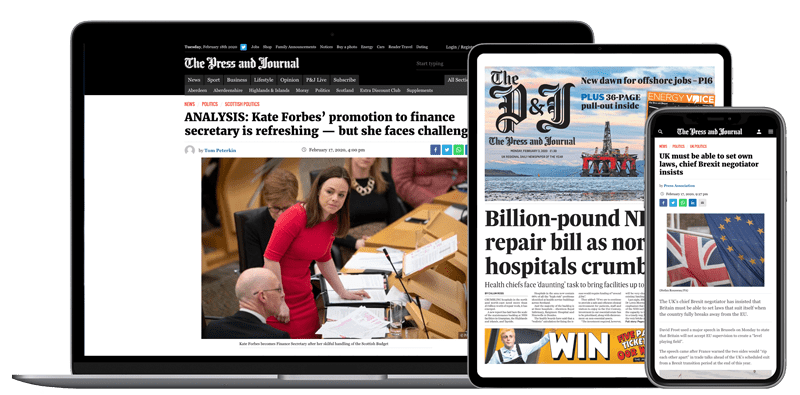 Help support quality local journalism … become a digital subscriber to The Press and Journal
For as little as £5.99 a month you can access all of our content, including Premium articles.
Subscribe