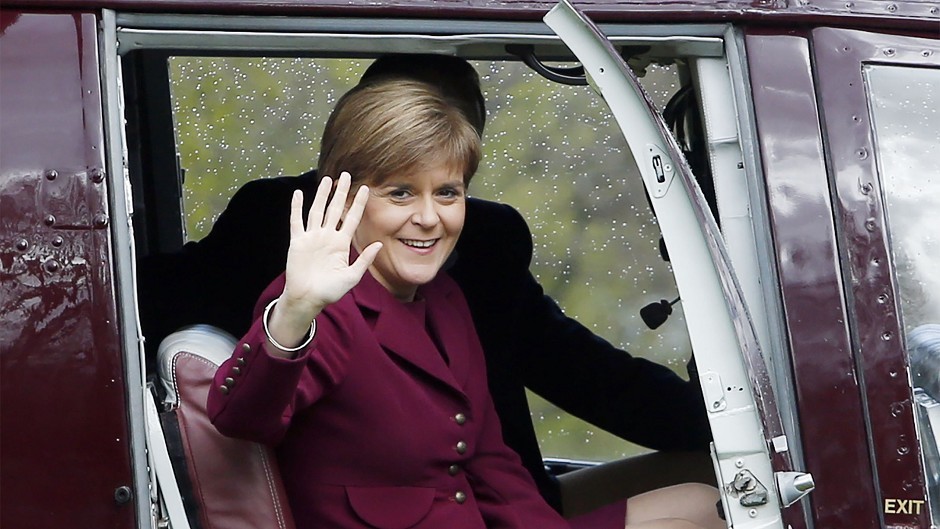 Nicola Sturgeon has predicted that Ed Miliband's statement he would prefer not to be prime minister than do a deal with the SNP will spell the end of Labour in Scotland.
The First Minister said the Labour leader had "lost the plot" as she visited Dundee as part of a helicopter tour of key target seats.
During a TV election special, Mr Miliband said: "If the price of a Labour government is a coalition or a deal with the SNP, it is not going to happen."
Ms Sturgeon said voters would never forgive Labour if it allowed David Cameron to keep the keys to Downing Street.
"If Ed Miliband is really saying he would rather have a Tory government than work with the SNP for more progressive politics, then it's final proof that Labour has lost the plot," she said.
"It will be the final nail in the coffin of Scottish Labour, and I suspect Labour in other parts of the UK, and it makes it all the more important that we have a big team of SNP MPs because we will need them to protect Scotland from the Tories because clearly Ed Miliband is not prepared to do it."
Labour campaign chief and shadow foreign secretary Douglas Alexander said it would be the nationalists who would not be forgiven if they brought down a Labour government and let in the Conservatives.
"Let's just look at the example of 1979 where, the last time the SNP were in a position like this, they brought down a Labour government and brought in Margaret Thatcher," he told the BBC Radio 4 Today programme.
"The SNP have much less leverage than they are claiming that they would have. Ed Miliband has been very clear."
However, Mr Miliband's position was undermined somewhat by his shadow health secretary Andy Burnham who said that "of course" there would be dialogue with the SNP if a minority Labour administration needed to get its policies through the House of Commons.
David Cameron said Mr Miliband's statement "changes nothing".
"Is he really saying 'If Labour don't get a majority, but Labour and the Scottish National Party is a majority, I won't be prime minister'? Of course he is not saying that," he said.
"So the threat today is the same as the threat yesterday – Ed Miliband propped up by the SNP, not governing on behalf of the whole of the country."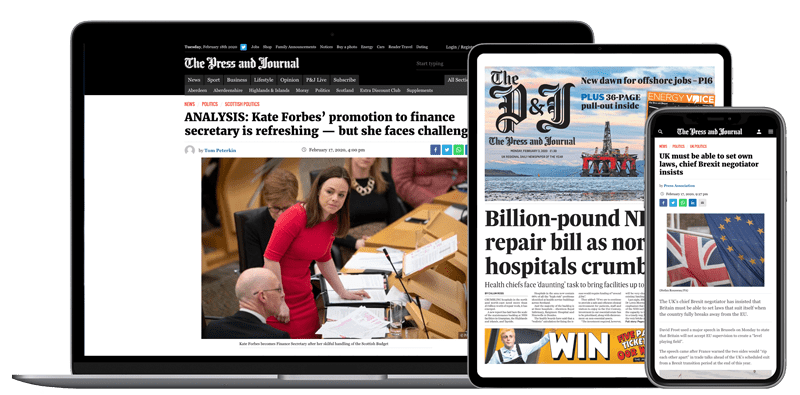 Help support quality local journalism … become a digital subscriber to The Press and Journal
For as little as £5.99 a month you can access all of our content, including Premium articles.
Subscribe