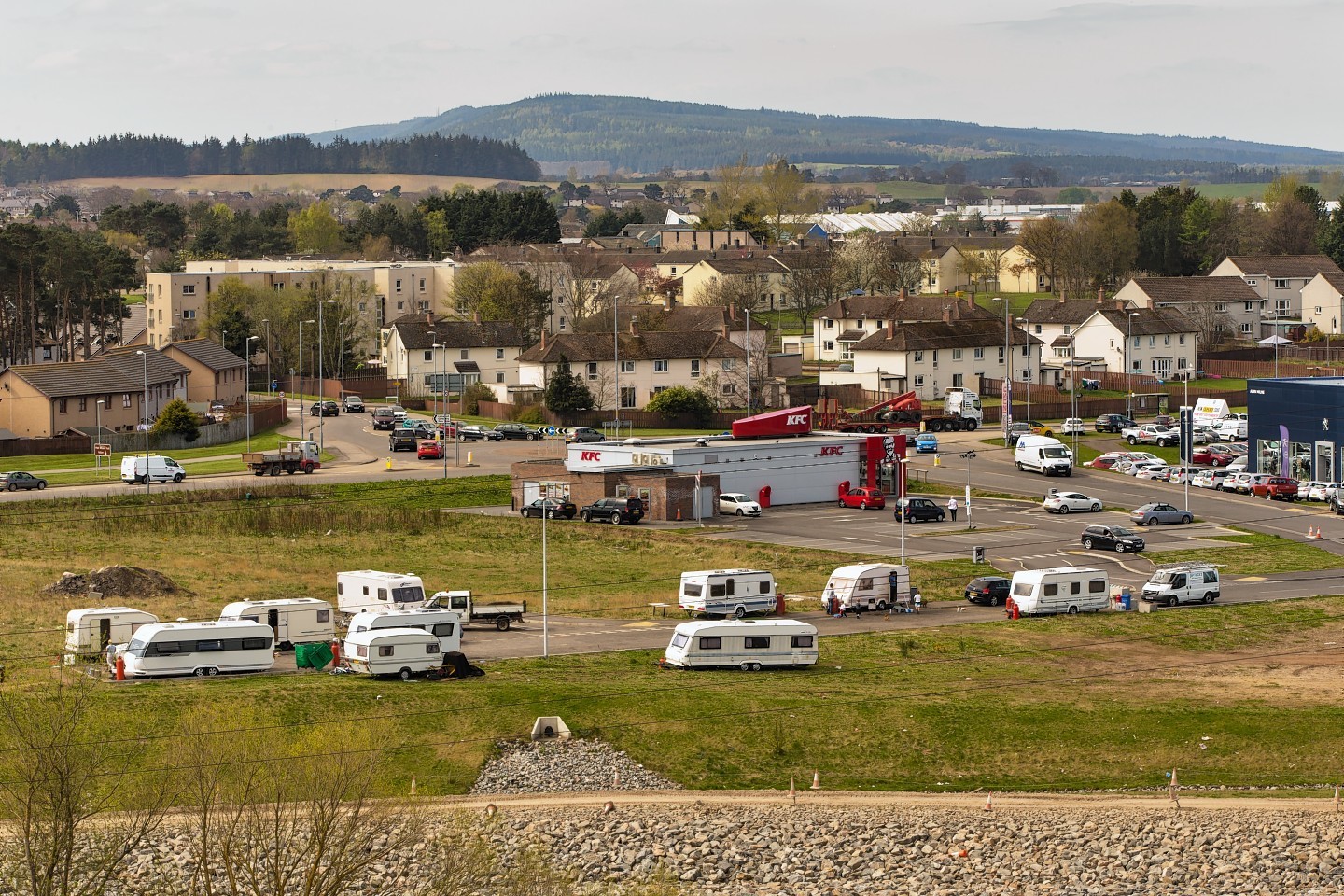 A group of travellers who pitched up in Moray for much of April departed overnight on Thursday, leaving behind one caravan and assorted debris as reminders of their stay.
About a dozen caravans initially parked up on ground belonging to Robertson Construction on Edgar Road on Tuesday, April 7.
After a court order forced them from the area, the travellers relocated to another site just over a mile away on Riverside Road, by the town's KFC.
On Thursday night the group headed east out of Elgin.
Their current whereabouts are unknown.
As well as the caravan, items left behind included a ladder, tools, clothing and a pile of signs advertising 'Tayside Drives and Patios' construction firm.
Last night a Moray Council spokesman said: "One of our officers has had a look at the vacated site, and we will contact the landowner to put him in touch with a local contractor who will be able to remove any discarded items left behind.
"There is one caravan left there, but as yet we are unsure on whether it has been abandoned or if they will come back to collect it."
Elgin City South councillor John Divers had previously accused the travelling group of "sticking up two fingers" to the court order by moving only a short distance in the town.
Last night he said: "Travellers have a right to move about but there seems to be a reluctance from some to abide by the code of conduct in keeping places tidy, and that ends up costing the taxpayer money."
Landowner Jack Brown said he did not want to go into details about the travellers' stay at his Riverside Road site, but he was relieved to see them go.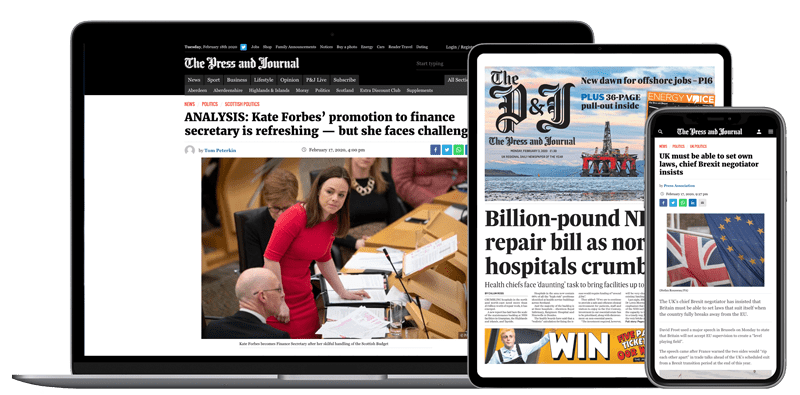 Help support quality local journalism … become a digital subscriber to The Press and Journal
For as little as £5.99 a month you can access all of our content, including Premium articles.
Subscribe