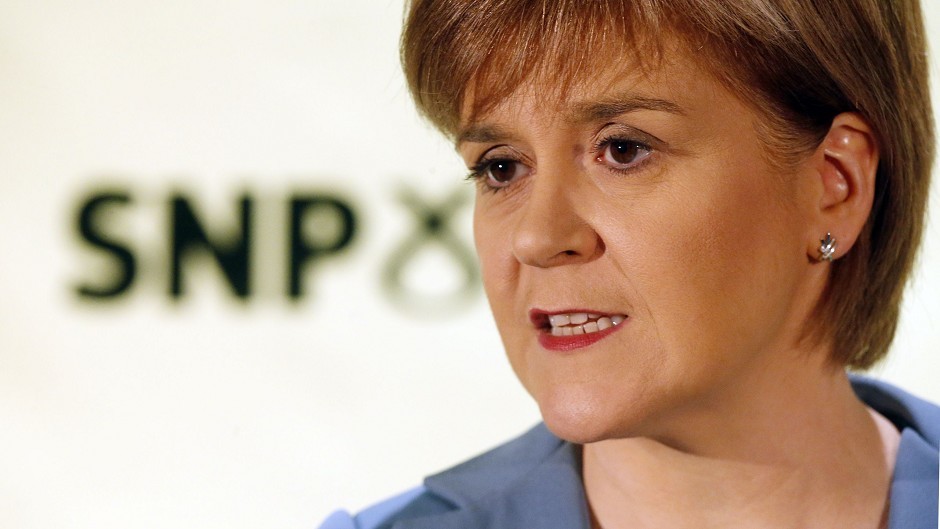 Nicola Sturgeon has given her "cast iron guarantee" the SNP will never back a Conservative government "no matter the arithmetic".
The first minister told Labour it was not a "free pass" as she laid down what she would expect in return for Nationalist support.
With just three days to go till the election, Ms Sturgeon ratcheted up the tension with Ed Miliband over possible future collaboration.
Last week the Labour leader rejected working with the SNP – a party he accused of wanting to break up the UK – even if it meant not forming the next government.
Ms Sturgeon on the other hand believes the realpolitik of a hung parliament will force Mr Miliband to the negotiating table.
As she landed in Dumfries yesterday as part of her helicopter tour of Scotland, Mr Sturgeon said the likelihood that neither of the two main UK parties will have a majority was a "massive opportunity" for Scotland.
"I have a cast iron guarantee for you, a clear commitment of what the SNP will do – and what we will not do," Ms Sturgeon told supporters in the Easterbrook Hall.
"SNP MPs will never – ever – vote to put a Tory government into office. No matter the arithmetic the nation wakes up to on Friday morning, we will never back a Tory government."
Ms Sturgeon said if there is an anti-Tory majority on Friday morning, the SNP will call on Labour, even if they are not the largest party, to vote with the Nationalists to keep the Conservatives out.
"But let me also say this: Labour should not take our cast iron commitment to keep the Tories out as a free pass for them," she said.
He conditions included a £8.70 minimum wage, "full financial support" for the NHS, an end to austerity, and no renewal of Trident nuclear submarines.
Her comments leave open the prospect that if Mr Miliband refuses to accept her demands of the SNP voting down the Queen's speech, putting David Cameron back into power, despite her anti-Tory rhetoric. But Ms Sturgeon believes all blame would fall on Labour.
"If Ed Miliband is wrongheaded enough to be reject an anti-Tory alliance and let David Cameron back into power – then we will use a strong block of SNP MPs, working with allies across the UK, to protect Scotland from the damage of a Tory government, in a way that Labour never has," Mr Sturgeon said.
Scottish Conservative leader Ruth Davidson said: "Britain is facing the desperate prospect of a weak Labour government having its crutches kicked away by an SNP using every vote to make the case for independence.
"It would be a disaster for our economic recovery, with more borrowing and higher taxes to pay for unlimited welfare.
"The SNP's real motive would be to drive up resentment – all the better to create a wedge between our great nations."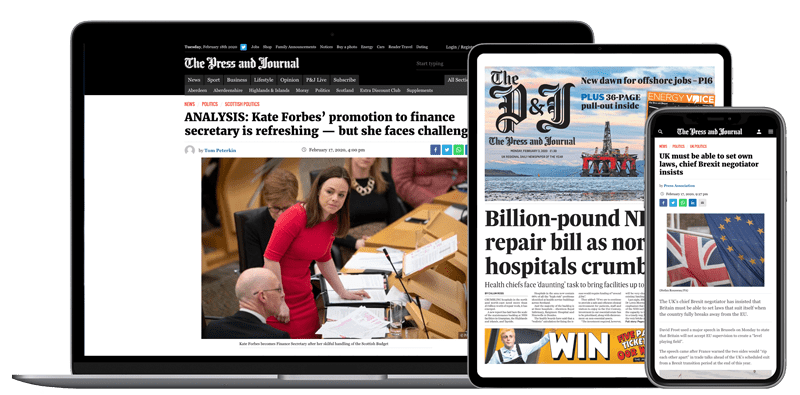 Help support quality local journalism … become a digital subscriber to The Press and Journal
For as little as £5.99 a month you can access all of our content, including Premium articles.
Subscribe