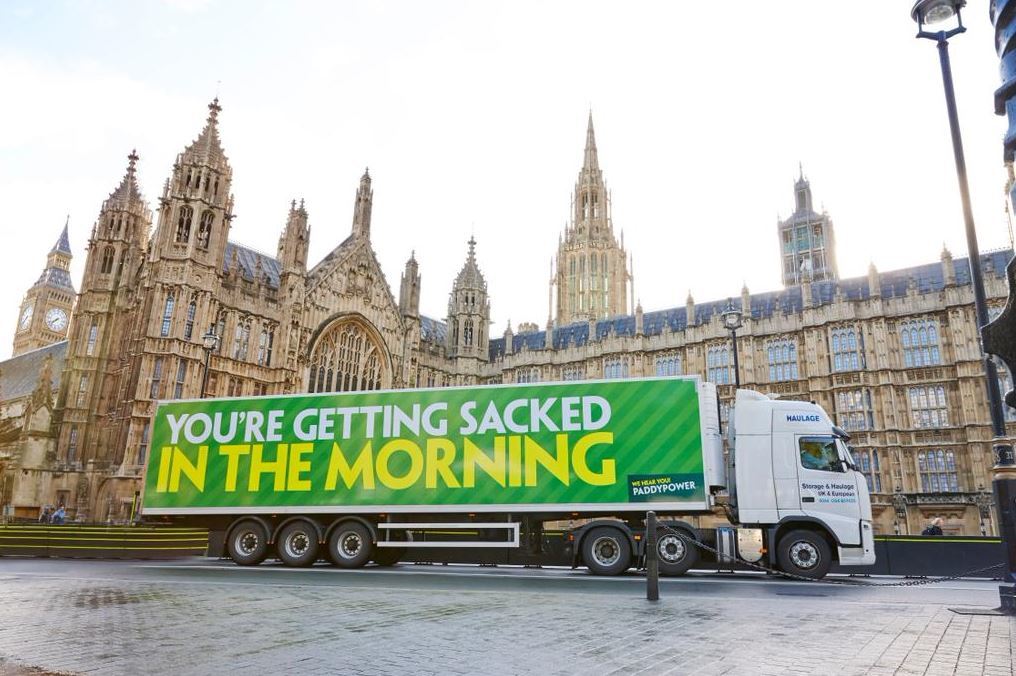 Controversial bookmaker Paddy Power has weighed in to the General Election debate with another rather cheeky move.
The bookmaker, as famous for its cheeky stunts as it is good odds and bets, parked a lorry with the message 'You're getting sacked in the morning' outside of the Houses of Parliament today, just hours before the country goes to the polls.
A number of big names have a fight on their hands to retain their jobs and seats, with Danny Alexander, Jim Murphy and Douglas Alexander all odds against to keep their seats, while David Cameron, Nick Clegg and Nigel Farage also have a fight on their hands.
We're just going to leave this here… pic.twitter.com/SVP1SzIYUi

— Paddy Power (@paddypower) May 6, 2015