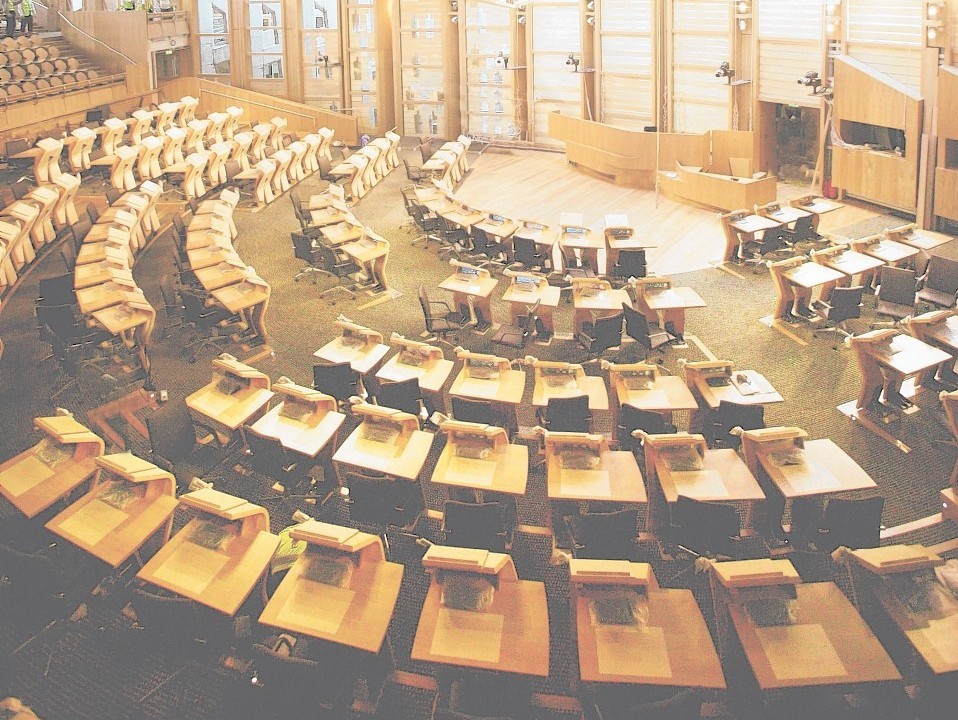 First Minister Nicola Sturgeon and opposition party leaders clashed at Holyrood yesterday over whose party would best represent Scotland at Westminster.
The SNP leader said her MPs would vote against a Labour budget if it contained measures that would inflict more austerity on the UK.
Ms Sturgeon reiterated that a vote for her party was to give Scotland a stronger voice at Westminster, not about independence or a second independence referendum.
But Scottish Labour deputy leader Kezia Dugdale argued that her call on people to vote SNP would ensure Prime Minister David Cameron returned to Downing Street.
"The first minister says that she wants the Tories out, but she is fooling no one," she added.
"She is telling people in Scotland to vote for the SNP and against Labour.
"For someone who says that she wants a Labour Government, she has a funny way of showing it."
Ms Dugdale claimed Labour was on the side of working people in Scotland but the first minister was "on the side of the Tories".
She said there would be more progressive policies in the first week of a Labour government than there have been in eight years at Holyrood under the SNP.
Ms Sturgeon pointed out that most voters backed Labour in the 2010 general election but it did not stop a Conservative-led government inflicting "real damage" on vulnerable people.
But Conservative leader Ruth Davidson said people should vote for her party which created 100 Scottish jobs every day since 2010 and would always back the union.
"Of course, Nicola Sturgeon does not want to put Ed Miliband in Downing Street because she thinks that it will push independence further away," she added.
"It is because she thinks that it will bring independence closer and that she can hold a weak Labour Party to ransom and divide our nation for evermore."
Scottish Liberal Democrat leader Willie Rennie said his party stood for stability and unity and claimed SNP candidates were "on manoeuvres for a second referendum".
He challenged Ms Sturgeon to rule out serving as the leader of a government that would hold a new ballot.
But she claimed Mr Rennie was "clutching at straws" and people would judge for themselves what the election was about.