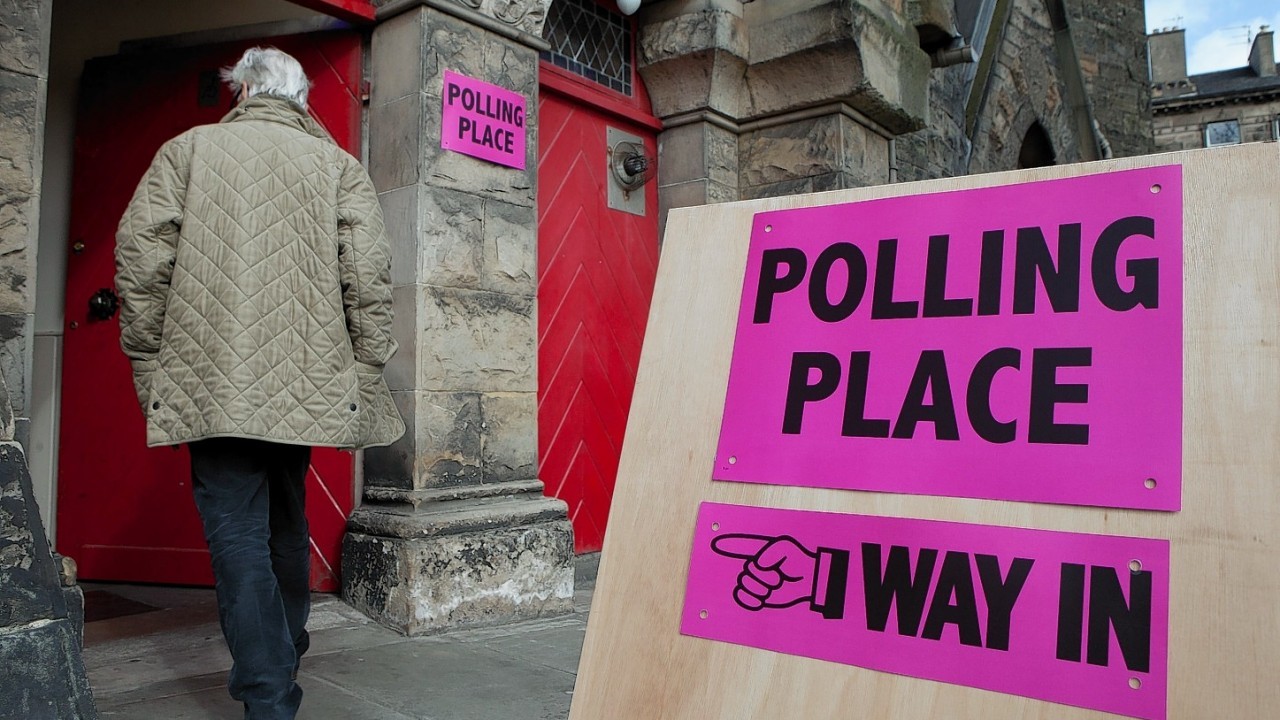 Polling stations have opened for a General Election which could result in a remarkable turning point in Scottish politics.
Nicola Sturgeon's SNP is poised to win a record number of seats at Westminster, and could potentially hold the balance of power across the UK.
But while polls north of the border have seen surging support for the Scottish nationalists, Labour north of the border is facing heavy losses in areas it once considered its heartlands.
For Ed Miliband, who is neck and neck with David Cameron in the contest to become the next prime minister, the loss of dozens of seats in Scotland could scupper his chances of winning the keys to No 10.
The Labour leader has pledged if he is the next prime minister he will "hold Scotland's interests in my heart and my head".
Meanwhile Ms Sturgeon said that in an election like no other, the country has the chance to "make its voice heard like never before at Westminster".
The polls are open from 7am to 10pm, with 59 seats in Scotland.
The Scottish First Minister has spent the campaign arguing that a large block of SNP MPs could lock the Conservatives out of power at Westminster and help bring an end to austerity.
"With a big team of SNP MPs holding unprecedented power and influence for Scotland, we can make Scotland stronger at Westminster, lock the Tories out of government, put an end to cuts and ensure we invest in our vital public services like the NHS," she said.
"But we will only achieve this decisive position at Westminster if people in Scotland unite today and come together to vote for a big team of SNP MPs.
"My message to people across Scotland – whether they voted Yes or No in the referendum, whether they always vote SNP or have never done so before, whether they're urban or rural, north, south, east or west – is that if they put their trust in the SNP today, we will not let them down.
"This election offers an opportunity to make Scotland stronger and stand up for progressive politics which we simply can't afford to pass up – and people should grab it with both hands as they enter the polling stations today."
But Mr Miliband argued that voting for the SNP would result in a second term in government for Mr Cameron and the Conservatives.
The Labour leader said: "M y message to the people of Scotland is this: I understand the patriotism and pride you feel in your nation. I know you want change. And I know you want a more socially just and fairer country. That's what I want too.
"The Labour Party was born in Scotland and remains Scotland's party of social justice. If I'm prime minister I will hold Scotland's interests in my heart and my head. My party is based on values long held in Scotland, and has been driven forward by great Scots like Keir Hardie and John Smith throughout our proud history. We are the party of working people, of fighting poverty and injustice, and of looking after those who struggle against the odds.
"David Cameron is clear. If he has just one more MP than Labour he'll try and stay in power. Any seat the SNP win from Labour in Scotland makes that more likely, and we'll suffer five more years of cuts, food-banks and falling living standards."
Mr Miliband added: " A Labour government is within touching distance. I'm asking for your vote to kick the Tories out, and to end Tory austerity. Vote for Labour – the party of Scotland, of change and of social justice."
On his final campaign visit to Scotland Mr Cameron urged voters to " think about the future of our country as you hold that pencil in your hand".
The Prime Minister insisted: "The SNP's agenda is to break up the United Kingdom. Don't mistake their agenda for anything else, that's their aim.
"If you want a party that will keep going with a strong economy and a strong United Kingdom then you need to vote Conservative."
Deputy Prime Minister Nick Clegg also campaigned in Scotland on the eve of the poll, saying while he could not predict the result of the election, "a ll I know is with more Liberal Democrats MPs in Parliament there is the greater likelihood of having stability, decency and unity in the British government".
He added that the SNP was on a mission to win a second independence referendum, adding: " They will use every smidgeon of grievance that they can muster in the next parliament to mount the case for a second referendum whilst sticking to a plan which would rack up mountains of debt which would fall on the shoulders of our children and grandchildren."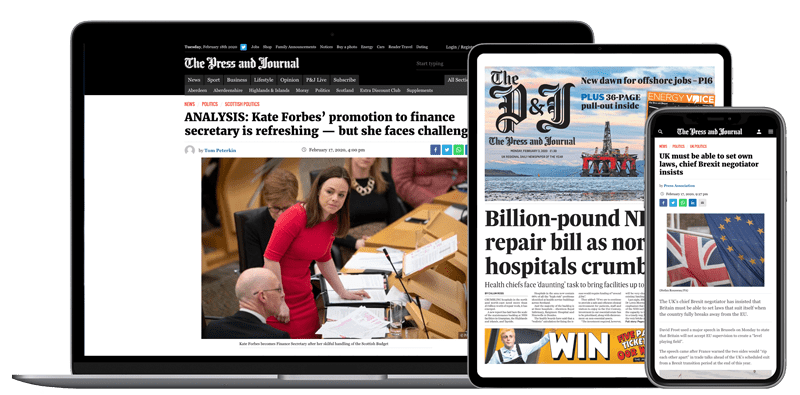 Help support quality local journalism … become a digital subscriber to The Press and Journal
For as little as £5.99 a month you can access all of our content, including Premium articles.
Subscribe