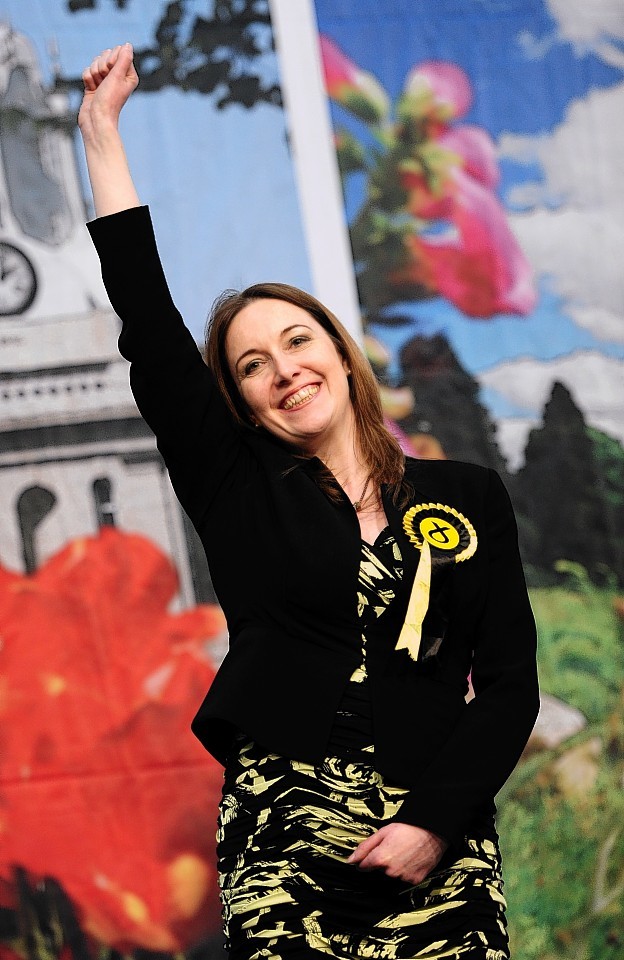 As incumbent MPs fell across the country, the SNP's Eilidh Whiteford comfortably defended her Banff and Buchan seat, held by the nationalists for more than a generation.
Ms Whiteford secured the largest ever majority in the constituency's 32-year history, triumphing with 27,487 votes – 60% of the ballots cast.
She hailed her party's success as "a phenomenal result across Scotland and an indication that people want better politics, more positive politics with a bit of vision coming forward and not just knocking the other parties".
She added: "I want to work with people from across these islands to build a better more positive society. I'm really looking forward to having this big team of colleagues. Obviously there's a lot to learn, but there are some extraordinarily talented people in the pool that's been elected this morning and they will make excellent MPs."
Conservative candidate Alex Johnstone was left trailing in second place with 13,148 votes, while David Evans of the Liberal Democrats received 2,347 votes.
The Labour Party withdrew its support for candidate Sumon Hoque when he was charged with a string of driving offences last month. Nevertheless his name appeared on ballot papers across the north-east and he came third with 2,647 votes. The turnout across Banff and Buchan was 66.7%.
Mr Johnstone said: "It was a good fight, a clean fight and the result – while a disappointment to me personally – is a tribute to the hard work of our Banff and Buchan campaign team. The Conservatives can live to fight another day.
"The Conservatives can certainly hold our heads up in Banff and Buchan – we are a strong second and have every intention to continue to fight tooth and nail against a Scottish Nationalist Party that likes to tell people what they want to hear."
The SNP first claimed the Banff and Buchan constituency – formed in 1983 – when Alex Salmond emerged victorious in the 1987 General Election.
Gordon's new MP held Banff and Buchan for 23 years before stepping aside at the 2010 General Election when Ms Whiteford – the SNP's spokeswoman for Fishing, Food and Rural Affairs, and International Development in the last parliament – won it with a 41.3% majority.
[Banff & Buchan result: SNP 27,487; Conservative 13,148; Labour 2,647; Liberal Democrat 2,347. ]