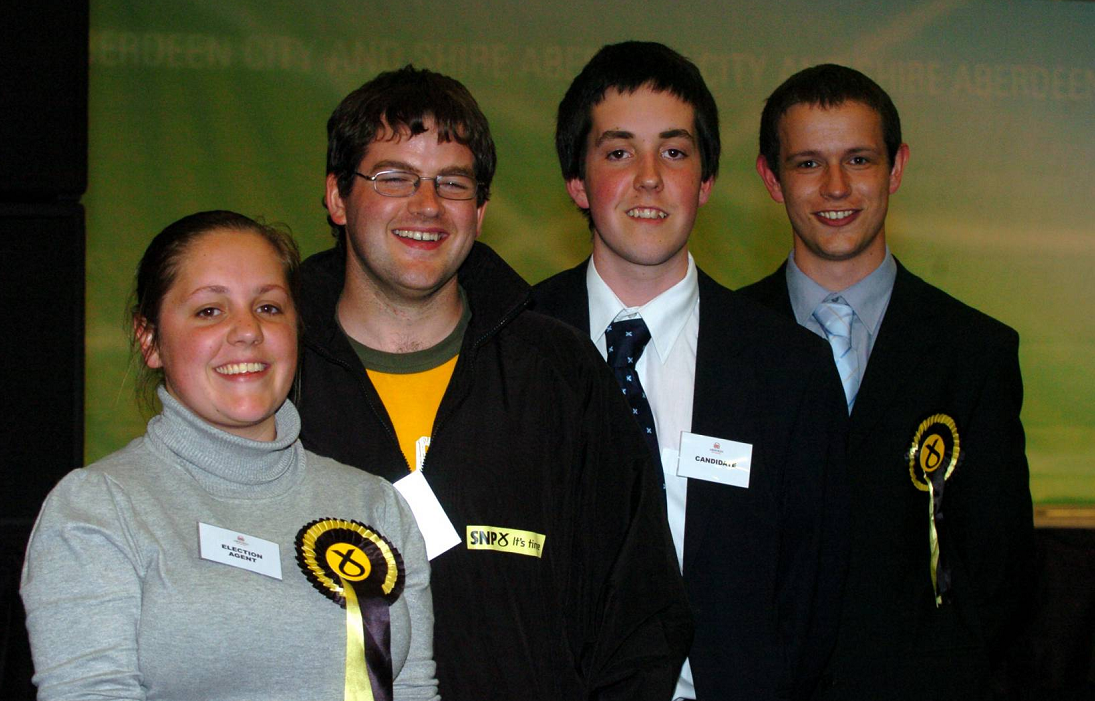 Former Aberdeen City Councillor John West, who hit headlines in 2007 when he became Scotland's youngest ever politician, has said that he does not regret abandoning his political career despite his former party's landslide victory in the general election.
Mr West, who was elected into power at the age of 18, represented the SNP at Aberdeen City Council for five years alongside his sister Kirsty Blackman and colleague Callum McCaig, both of whom are now settling into their new positions as MPs in London after winning the Aberdeen North and South seats.
Despite rising to the position of Depute Provost, Mr West drew a lot of criticism during his time at Aberdeen City Council due to his young age, and in 2012 he did not seek re-election, choosing instead to move down south to study at civil engineering at Edinburgh University.
Mr West warned that the new wave of young MPs, his sister and Mr McCaig included, as well as the newly elected 20-year-old Mhairi Black who became the youngest MP since 1667, might have to deal with the same prejudices that he endured during his tenure in Aberdeen City Council.
He said: "I got a reasonable amount of abuse from the press, but got almost none of it from the ordinary people and constituents that really matter, and council officers were also all very professional.
"I think in general, but especially in Scotland, things have moved on a little bit from that.
"I'm sure there will be some discrimination because of people's ages, like with Mhairi Black. It seems that she's getting a little bit of commentary to that effect, but not a whole lot, and most of it seems to be from people who don't like the SNP rather than people with a particular personal gripe.
"At the end of the day, I think regardless of your age, respect is something that has to be earned. Just because you're 65 or 70, it doesn't mean you automatically deserve respect.
"Obviously I was extremely chuffed for my sister, it's a pretty big deal when one of your siblings becomes a member of parliament, and of course I'm proud of Callum as well.
"I don't regret personally not continuing in politics, I very much enjoyed my five years at Aberdeen City Council but I made a conscious decision to leave, and I'm glad I did."