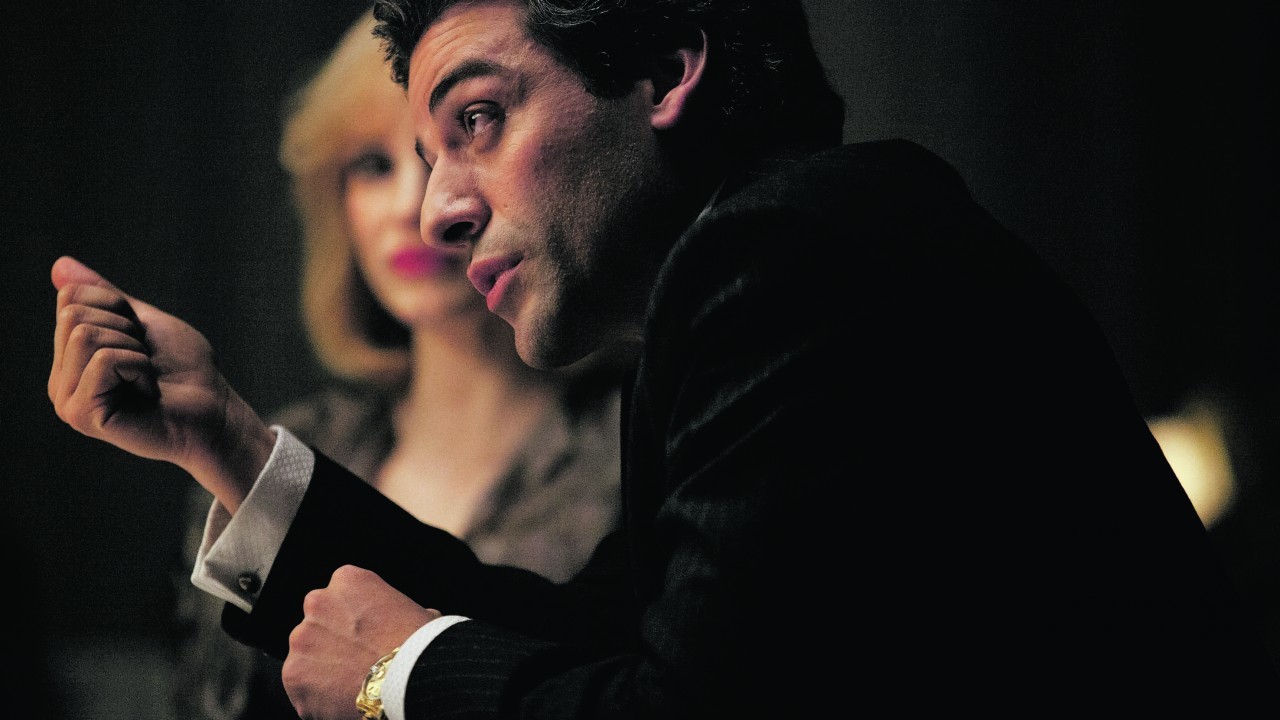 A MOST VIOLENT YEAR (15)
4 stars
Abel Morales (Oscar Isaac) owns a fleet of oil-transport trucks that carry valuable fuel to customers across New York City in 1981.
Shortly after clinching a deal for property on the Brooklyn waterfront that will allow him to take delivery of oil from the river, Abel learns that one of his trucks has been hijacked and the driver, Julian (Elyes Gabel), has been badly beaten.
Union rep Bill O'Leary (Peter Gerety) asks Abel to allow the drivers to carry unlicensed guns as a deterrent, but the boss objects strongly, knowing that it will take just one stray bullet to arouse the suspicions of the city's crusading assistant district attorney (David Oyelowo).
Threats to Abel's livelihood become personal, targeting his children and his wife, Anna (Jessica Chastain), whose gangster father used to own
the company. "Let me deal with this," pleads Abel. "You better," she retorts. "Because you won't like what's going to happen once I start getting involved."
A Most Violent Year is a searing portrait of crime and brutal punishment that confirms writer-director J.C. Chandor as a major talent. Isaac is mesmerising as an honourable family man, who refuses to sink to the depths of his rivals, sticking to the path of righteousness for as long as he dare.
Chastain emboldens another woman of substance, cutting through her husband's rose-tinted idealism with harsh home truths.
Pacing is deceptively steady and slow, lulling us into a false sense of security as Chandor ups the stakes, forcing his beautifully sketched characters to test the strength of their moral compasses in the face of corruption and senseless bloodshed.
INTO THE WOODS (PG)
4 stars
The Baker (James Corden) and his wife (Emily Blunt) yearn for a child but cannot conceive.
The Witch (Meryl Streep) next door promises the couple a family if they bring her four objects before the blue moon: a cow as white as milk, a cape as red as blood, hair as yellow as corn, and a slipper as pure as gold.
The Baker and his wife head into the woods with six magic beans and encounter 12-year-old Jack (Daniel Huttlestone), who is off to market to sell his cow Milky White, Cinderella (Anna Kendrick), who is fleeing from a ball thrown by a charming Prince (Chris Pine), Little Red Riding Hood (Lilla Crawford), who would make a tasty snack for the lascivious Wolf (Johnny Depp), and Rapunzel (Mackenzie Mauzy), who is consigned to a tower which can be accessed only by lowering her flaxen hair to a smitten lover (Billy Magnussen).
Into the Woods is a visually sumptuous musical fantasy. Light comedy and heartrending tragedy skip hand in hand in James Lapine's screenplay and Stephen Sondheim's music and lyrics, which are ambrosia for director Rob Marshall. He propelled the 2002 film version of Chicago to Oscar glory.
This has nearly as much razzle dazzle, including gorgeous costumes, picturesque sets and digitally enhanced magical effects.
Streep is typically spellbinding. Her voice soars and our hearts break in her solo to motherhood, Stay With Me. Corden and Blunt add to the film's emotional heft while Pine and Magnussen are hysterical as regal brothers in their chest-beating, thigh-slapping duet Agony atop a cascading waterfall.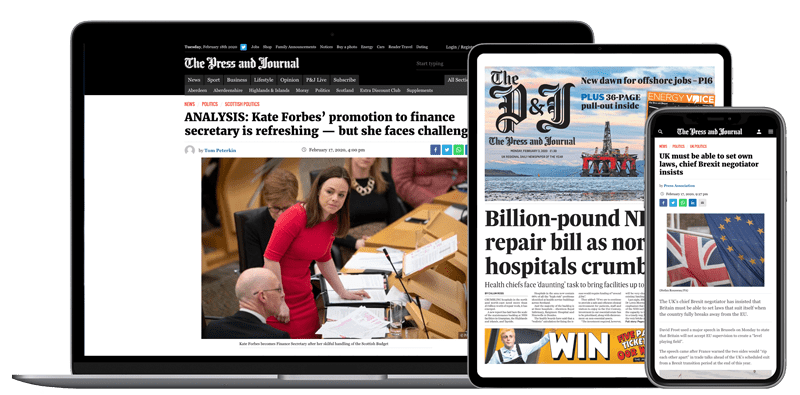 Help support quality local journalism … become a digital subscriber to The Press and Journal
For as little as £5.99 a month you can access all of our content, including Premium articles.
Subscribe