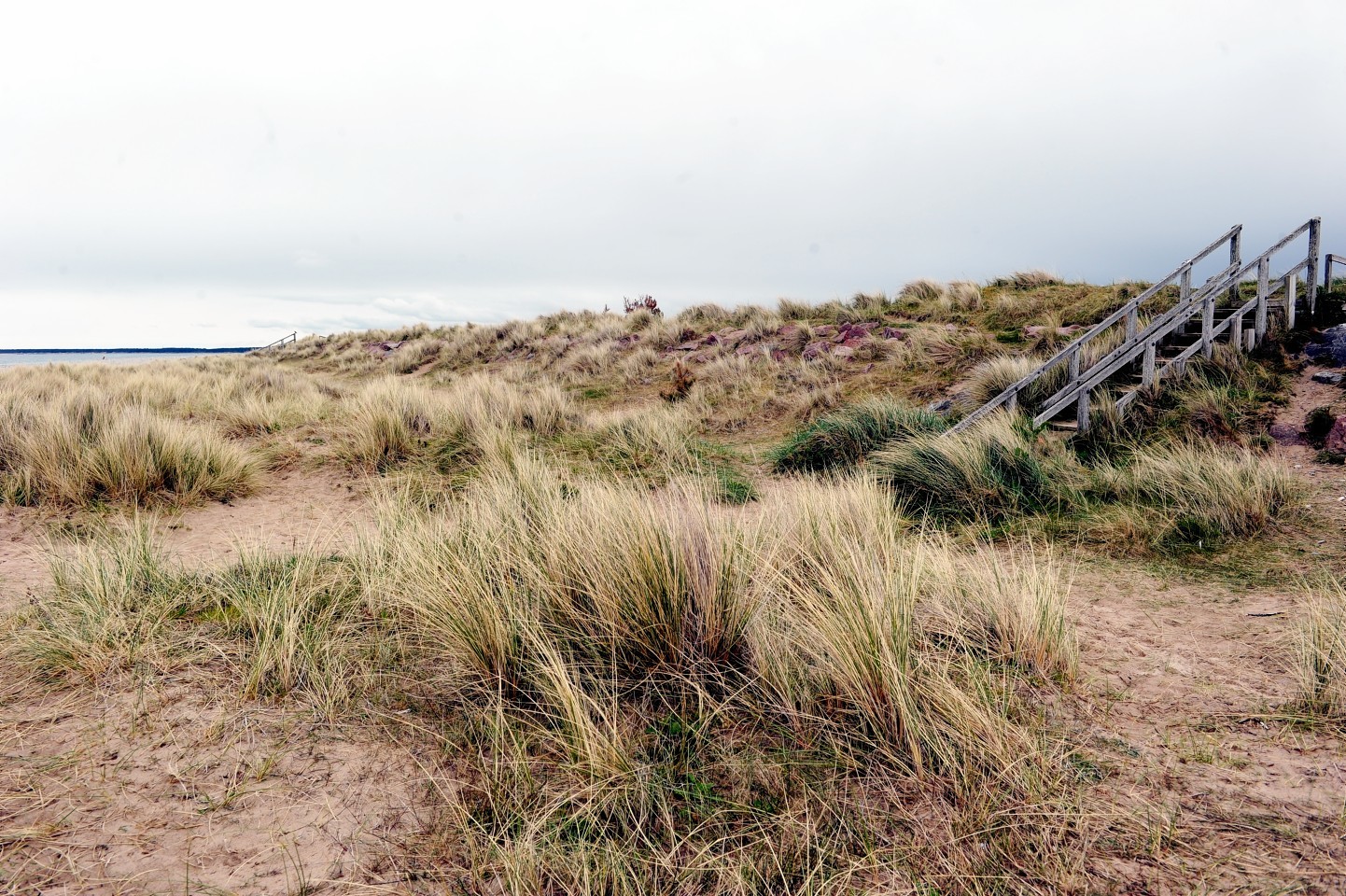 Plans to create 30 colourful beach huts at a Moray beauty spot have come under fire from residents amid claims they will be a "travesty" for the stretch of unspoiled coastline.
Councillors will today decide whether to allow the strip of huts to be placed at Findhorn north beach.
Developers, 1 Architects Ltd of Inverness, said the huts, which will stretch along 324ft of dunes, could add another attraction to the popular tourist spot.
But residents have claimed views will be destroyed of the "special stretch" of beach.
A report to Moray Council's planning and resources committee said that 173 residents have objected to the plans with officers recommending that officers refuse the application.
A1 Architects' managing director Ian Sutherland McCook said: "We always expected a proposal like this would provoke strong reactions from people.
"That tends to happen in places like Findhorn where there's a great focus on the quality of the landscape and the environment.
"I was disappointed that, at times, it seemed like there was a co-ordinated campaign of opposition against the idea.
"But there have been beach huts on the shore before, and these were enjoyed by locals and tourists – so I think it's inappropriate to say they are not good enough now.
"When an application complies with all relevant planning policies, as this one does, I would question how it could be refused.
"This is all in the hands of the councillors now, they are in a position to weigh up information from both sides and it has been known that planning committees can overturn recommendations."
Findhorn resident Christine Hunt has spearheaded opposition to the plans – and last night said she was "biting her nails" ahead of today's decision.
She said: "It would be a travesty to lose this area, which is widely recognised as one of the best stretches of coastline in the world.
"We are extremely proud of how natural and unspoiled the beach is.
"The visual impact of 30 huts grouped together along the shore would be terrible, and locals are keen to protect this special stretch of shore from development.
"People were terrified that this could happen to our beautiful beach.
"We have never had so many individuals respond to a planning application like this in Findhorn, and we are all biting our nails hoping the council sides with us."
She also claimed that beach huts previously installed along the coastline were not in a concentrated patch – unlike the current plans – and stressed that they could quickly fall into disrepair if not carefully maintained.
Inspired by efforts at Hopeman, which currently has a 15 year waiting list for huts along its beach, developers hope to rent the properties out.
And they estimate that, if taxed, Moray Council could make £22,500 annually on the development.
Architects intend the huts to be designed traditionally and in various colours, and have said they "should be flood-proof".
The report compiled by planning officers recommends the scheme be rejected, saying: "The development would be prominent and obtrusive when viewed from the beach area.
"In not being integrated sensitively into the surrounding area, the proposed grouping of beach huts would detract from the existing largely unspoilt open character, appearance and amenity of Findhorn beach."