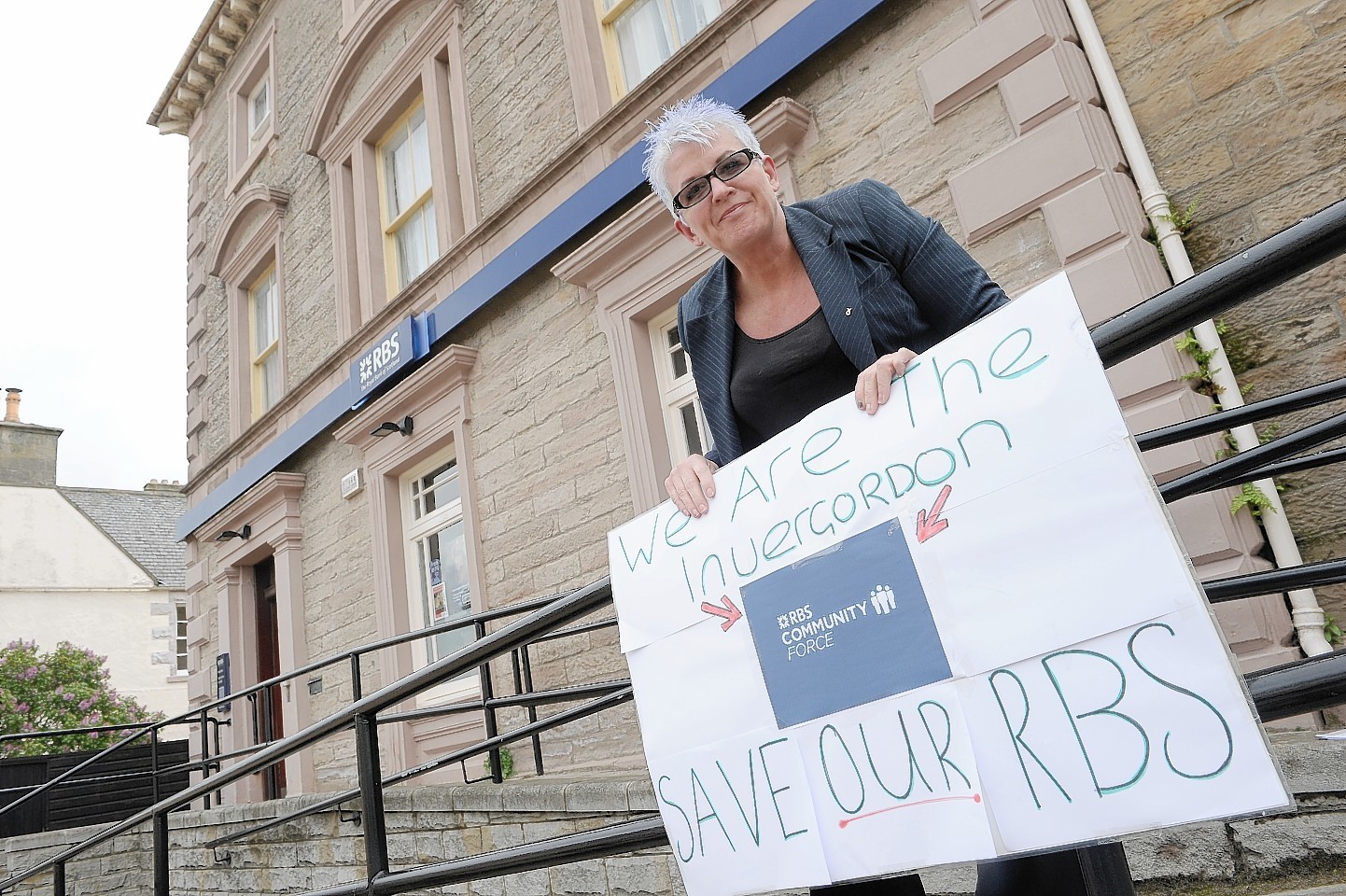 A community launched a campaign to save its only bank yesterday – as a financial giant announced a raft of closures in the north.
RBS will close five branches in the Highlands and islands in August and has blamed an increase in use of its online service for a fall in over-the-counter transactions.
But the decision to shut its banks in Invergordon, Lochinver and Lybster in Highland, Stromness in Orkney, and Brae in Shetland, has already been widely condemned.
In several towns, RBS is the only bank left, meaning residents will have to travel several miles to conduct business face-to-face.
There are widespread fears that older and disabled people and those on low incomes will feel the brunt of the closures, particularly in rural areas.
RBS is now in talks with staff at each of the branches, and there are hopes some of them could be redeployed.
There are two members of staff at each of the branches in Invergordon, Lochinver, Lybster and Stromness.
In Brae, staff are brought from Lerwick as the branch is only open for about two hours a week.
Residents in Invergordon are already planning a demonstration to save what is their community's only remaining bank.
It is scheduled to close on August 12.
More than 500 people have signed an online petition and a protest will be held outside the premises next week.
Vice-chairwoman of Invergordon Community Council and petition organiser, Tina McCaffery, has also written to the RBS chairman expressing her concerns.
Ms McCaffery, who owns the Therapy Rooms beauty salon in Alness, said: "As a community councillor and local resident I strongly feel this should not be allowed to happen.
"It will be a devastating blow to the local residents and especially those who cannot drive, the elderly and disabled.
"It is the last bank standing in Invergordon and the RBS previously stated they would never close a bank if it is the only one left in the town. It is a necessity. The people in Invergordon rely on it."
Highland Council has written to RBS calling for the decision to be reversed.
The local authority's budget leader Councillor Maxine Smith, who lives in Invergordon, said: "It is very concerning to hear of this closure, when RBS previously gave assurances that they had a policy of not closing branches where they were the last bank in a town.
"Not everyone has access to online banking and in areas of social deprivation, such as Invergordon, people really need to be able to have physical access to a bank without the cost and inconvenience of travelling to another town."
Rob Gibson, MSP for Caithness, Sutherland and Ross-shire, condemned the three closures in his constituency.
He said: "The closures in Lochinver, Invergordon and Lybster come at a time of huge bonuses for RBS top brass, a fraction of which would keep local branches open.
"Certainly people are changing their banking habits by going online in some circumstances.
"However, I believe it is time for the communities across Scotland to set up local banks and give RBS and other huge banks a message that loyalty to their brands has gone."
RBS said that the number of transactions at Invergordon had dropped by nearly a quarter since 2011, with only 75 customers using the branch on a regular weekly basis.
An RBS spokeswoman said: "Banking has changed significantly over the last few years as more and more of our customers are banking with us where and when it is convenient for them.
"As a result, there has been a 30% drop in branch transactions since 2010.
"Many branches classed as 'last bank in town' are only open for a few hours a week and only see one or two customers per hour.
"We have to adapt to what our customers want, which is why we're investing in a range of other ways our customers can bank with us, including online and telephone banking, our mobile app, and in any one of the Post Office's 11,500 branches across the UK."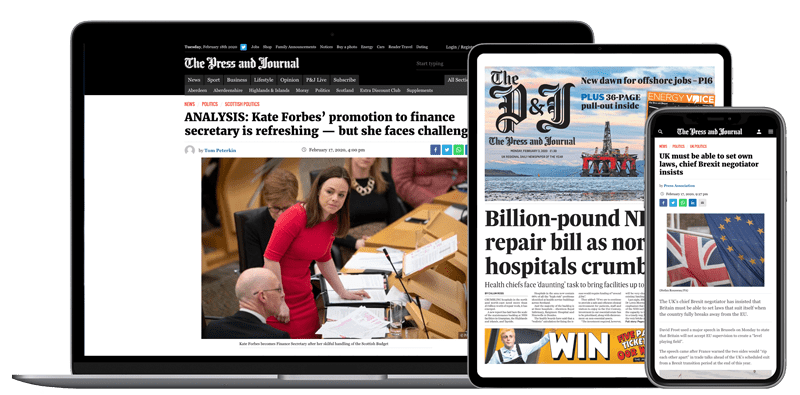 Help support quality local journalism … become a digital subscriber to The Press and Journal
For as little as £5.99 a month you can access all of our content, including Premium articles.
Subscribe