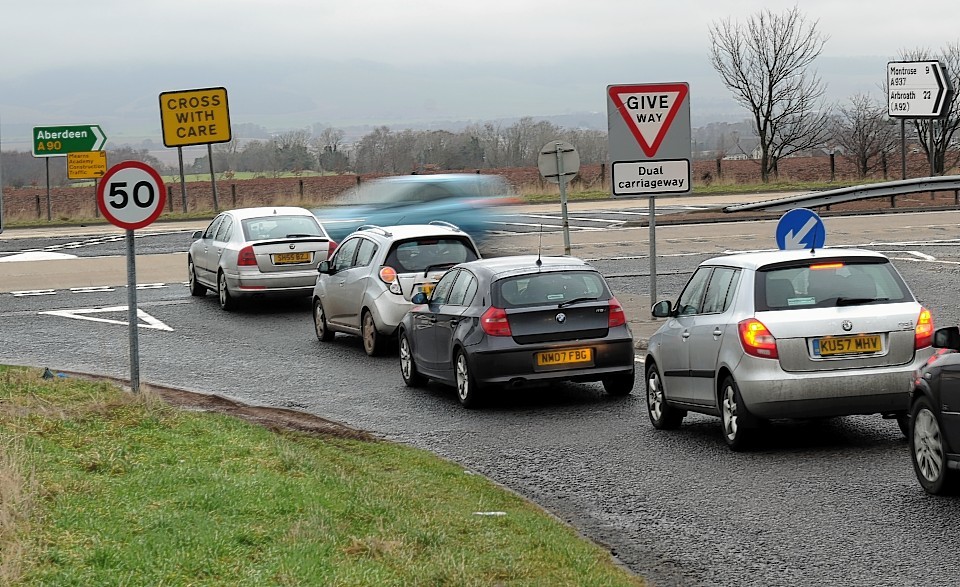 A campaigner for a flyover at a notorious north-east road junction came away feeling "underwhelmed" from her meeting with new Scottish Transport Minister.
After more than a decade Jill Fotheringham was hoping for a bit more progress from her discussions with Derek Mackay in Edinburgh yesterday.
The Montrose florist has been spearheading the drive for safety improvements where the A90 Aberdeen-Dundee road meets the A937 Laurencekirk-Montrose road.
After the meeting, Ms Fotheringham said the best that could be said was that Mr Mackay has the need for improvements on his radar.
"I was a bit underwhelmed by the progress, but I appreciated what he was saying," she said.
The campaigner is hoping the long-awaited "access" report being drawn up with the help of the regional transport partnership Nestrans will back the need for a flyover.
Ms Fotheringham said she was not disappointed with the minister as he listened to what she had to say.
"We are disappointed with the lack of progress. Eleven years is a very long time, it should have been done years ago," she said.
"We did not come away thinking that is that, nothing it going to be done. I got the impression it is something he would like to see done but it is not happening fast enough for us."
A Scottish Government spokesman said: "We are committed to identifying a robust solution for access to Laurencekirk as soon as possible and are working with partners including Aberdeenshire Council and Nestrans who are currently finalising the Access to Laurencekirk study which will form the strategic case for future investment decisions.
"The minister was pleased to meet and hear first hand Ms Fotheringham's views on the need for a grade-separated junction at Laurencekirk and her support for the option which sees the grade separation of the south Laurencekirk junction only.
"The minister was able to provide reassurance on this and of the Scottish Government's awareness of the wider issues at Laurencekirk.
"Once the report is finalised a decision will be taken with partners on a preferred solution that best meets the objectives for improving the A90 at Laurencekirk, which will also include discussions around funding."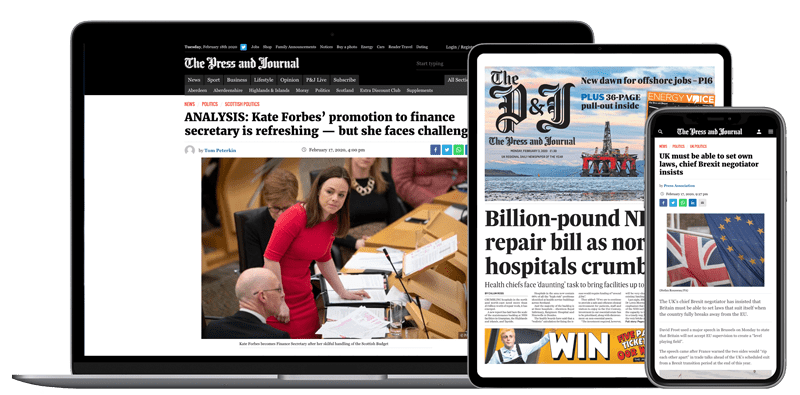 Help support quality local journalism … become a digital subscriber to The Press and Journal
For as little as £5.99 a month you can access all of our content, including Premium articles.
Subscribe