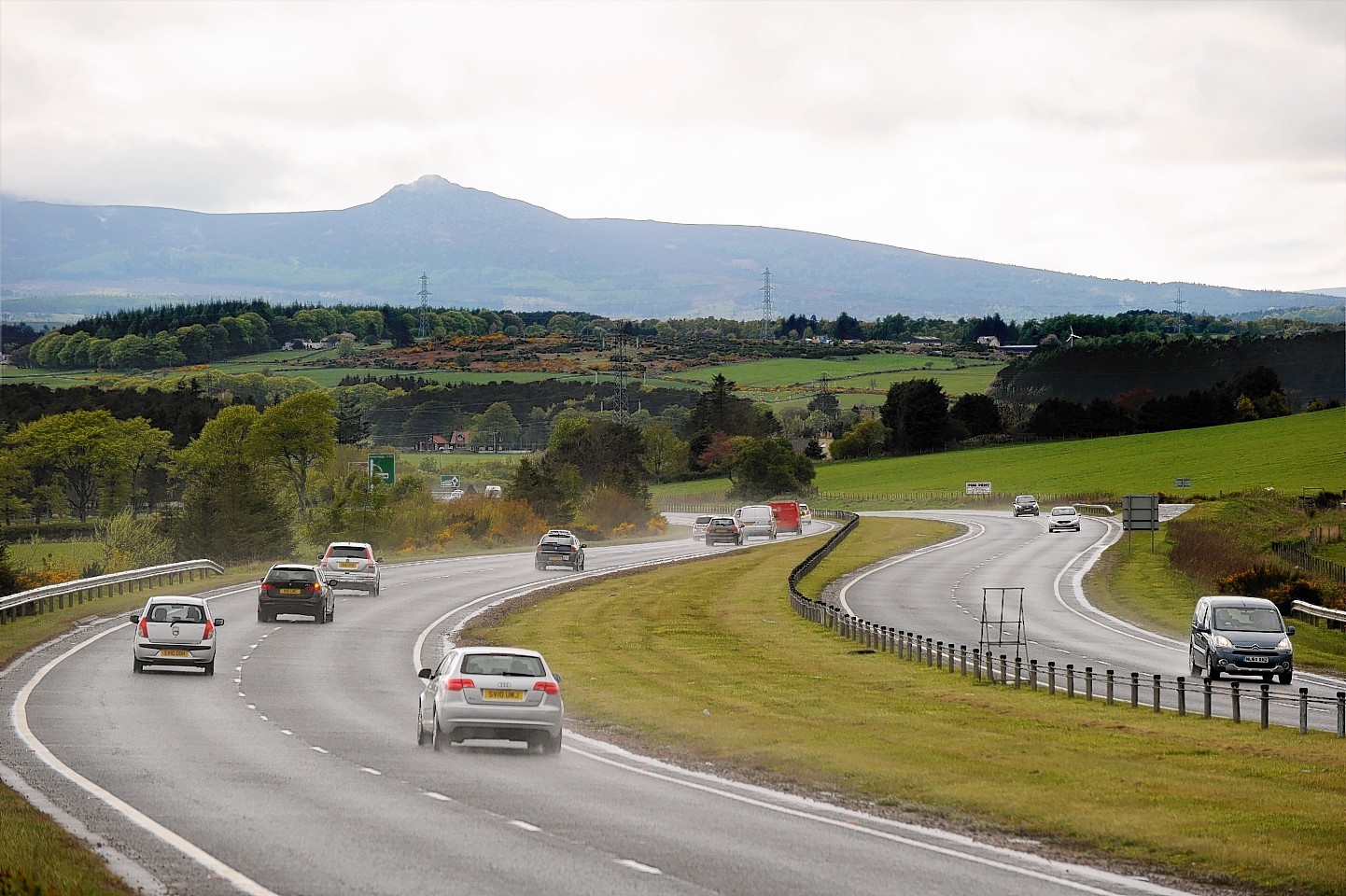 Aberdeenshire residents will have to wait around two years to find out if their homes could be threatened by ambitious proposals to dual one of the region's busiest roads.
Transport Scotland has launched its bid to transform the A96 between Inverurie and Inverness into a complete dual carriageway by 2030 with a series of consultations in the north-east and Moray now underway.
Hundreds of locals showed up to view the plans at an event at the Kintore Arms Hotel in Inverurie – Transport Scotland's most packed A96 event to date.
Four potential options for the future of the A96 have been presented by engineering firm, Jacobs.
Option C – is a planned dual carriageway between Blackburn to just north of Huntly which cuts across land close to Bennachie.
Another is a smaller bypass between Glens of Foudland and Inverurie – Option D.
Yesterday, A96 dualling programme manager Alisdair Graham, said: "I think we are getting a lot of positive feedback. A large number of people are saying that they want wanted the dualling of the A96 to be taken forward as soon as possible and welcomed the announcement of the next design phase in 2016."
He said Transport Scotland would "develop route options" once the consultations had completed.
Mr Graham added: "The next stage will take about 24 months. During that stage we'll come out and consult with the public again."
He said it was "too early" to pinpoint which specific properties would be affected on any of the proposed four options at this stage.
Almost 1,500 people have viewed the plans in Moray and Aberdeenshire.
Edward Welch, 42 was particularly interested in option D, which could affect his home in the Durno area.
The Aberdeen University lecturer said: "I am trying to get a sense of what the time scale is going to be in term of the decision they make on the preferred option.
"I am interested because where I live within the area of option D. That community could be quite heavily impacted in whatever decision."
Pitcaple resident, Leila Horsey, said one of the options "could be right in the fields behind my house", adding: "It is very vague about where it is going."
Speaking at the event, Fiona Peebles, chairwoman of the Inverurie Community Council said: "From a community council point of view I am delighted that the people of Inverurie have taken the time to come and to look at this. It just shows how hyped folk are about it."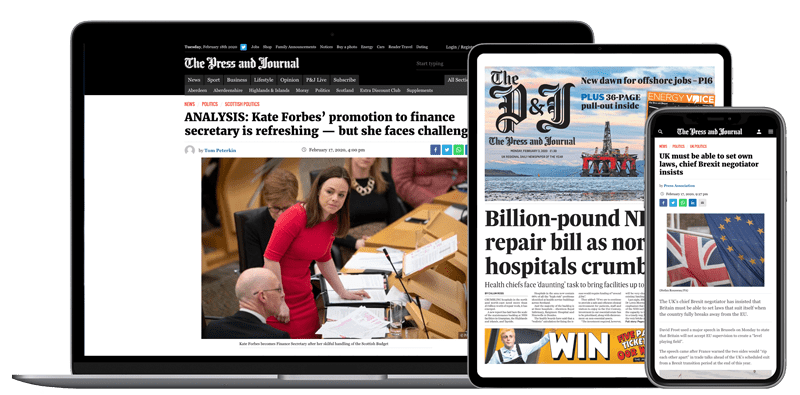 Help support quality local journalism … become a digital subscriber to The Press and Journal
For as little as £5.99 a month you can access all of our content, including Premium articles.
Subscribe