Fresh plans to protect nearly 400 homes in Stonehaven from flooding have gone on show.
The latest proposals for Stonehaven's flood protection scheme will be on display until next week, with council officers on-hand to answer questions.
Engineers are promoting their preferred option out of six originally put forward, which ranged from building upstream storage, continued maintenance and repairs, and building defence walls.
The preferred option – which is estimated to cost £16million – includes building 4ft-5ft defence walls and raising or modifying bridges along the River Carron.
In particularly sensitive areas – such as near the A-listed St James' Church – self-raising barriers would be built within the walls to minimise the visual impact.
The white bridge by Cameron Street would be raised under the plans, while the red bridge would be replaced. The green bridge would relocated downstream, while the riverbed by the crossing at Bridgefield will be lowered. The culverts in the Glaslaw burn will also be replaced.
Rachel Kennedy, principal engineer for Aberdeenshire Council, said: "The scheme has the ability of delivering a balancing act between day-to-day living and providing protection when needed. The self-raising walls are expensive to build, but are key in places if we would be blocking out daylight or views.
"There are environmental constraints, and bats, otters and invasive species to consider.
"These are things that make Stonehaven Stonehaven. It's not just the engineering behind the scheme, it's all the other things we have to take into account."
Ms Kennedy said most of the people who attended yesterday's exhibition had generally been supportive, and were keen to see it delivered as quickly as possible.
She added: "We will never get 100% for this kind of thing, but we do engage the community.
"There will be compromise, and I may have to chop down the odd tree. But is that the compromise needed to be able to stop 372 homes from flooding? It's a balancing act."
The exhibition at Stonehaven Recreation Ground runs until Wednesday. Today, council staff will be in attendance from 9am-11.30am, 2pm-4pm and 4.30pm-8.30pm. Tomorrow, they will be there from 9am-9pm and on Sunday from noon-4.30pm and 6pm-8.30pm.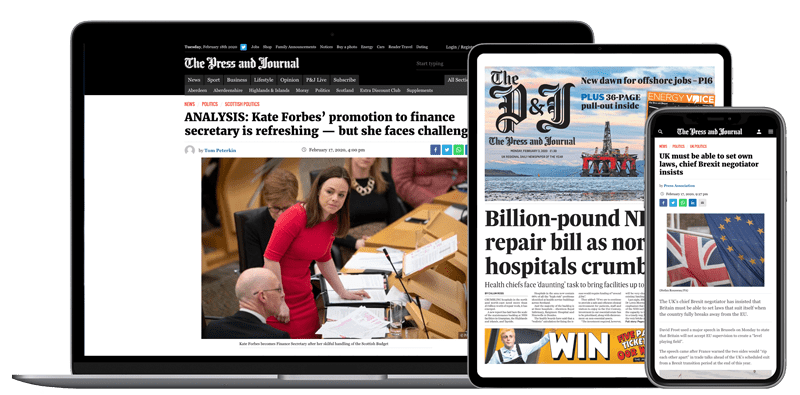 Help support quality local journalism … become a digital subscriber to The Press and Journal
For as little as £5.99 a month you can access all of our content, including Premium articles.
Subscribe