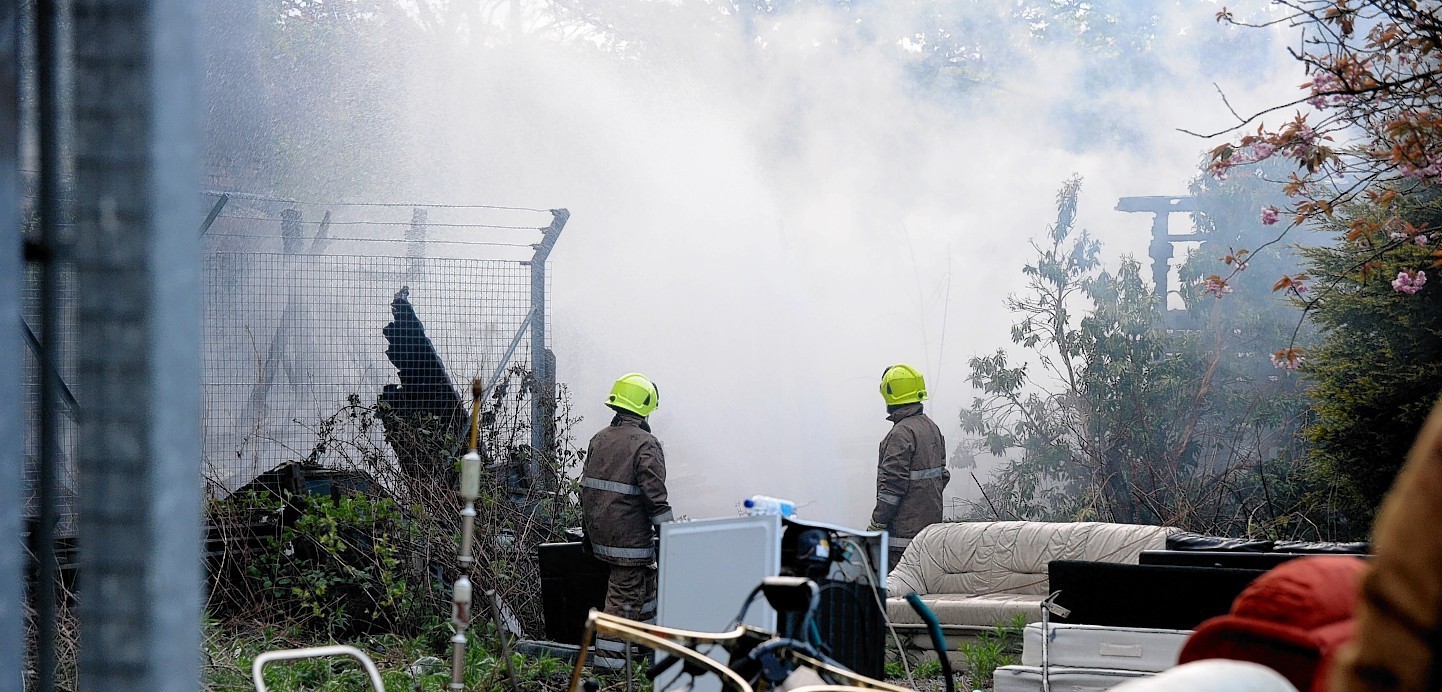 Aberdeen charity workers were left "heartbroken" last night after a huge blaze engulfed buildings used to store food, furniture and clothing for some of the city's neediest families.
The fire at the Somebody Cares premises at Hazlehead took several hours to put out and police believe it may have been started deliberately.
A passing walker reported seeing smoke and flames at the former Dobbies Garden Centre site around 7.45pm.
Three fire crews – one from the North Anderson Drive station and two from Central – were called to what was described as an "extensive" blaze and battled to stop it spreading to the charity's main warehouse.
It badly damaged derelict cottages and outhouses used to store food, clothing and furniture Somebody Cares provides to families in poverty.
Fire crews were still extinguishing small pockets of flames around the site until just before midnight.
No one was injured in the incident.
Somebody Cares was established in 2002 and helps people struggling to make ends meet across Aberdeen.
As part of its Christmas appeal it distributed more than 60 tonnes of food.
Russell Falls was one of the charity's volunteer delivery drivers who went to the scene of the blaze last night.
He said: "We sell a lot of furniture and bits and bobs like that, it's mainly kept in the shop area of the old Dobbies Garden Centre so it's good the fire didn't reach there. It could have been a lot worse.
"We often had the issue of a lot of people dumping stuff outside when we're not open, which could be classed as a fire hazard, so that might be to blame."
Speaking at the scene last night, Inspector David Chambers said: "Suffice to say at the moment, we're treating this fire as suspicious.
"The buildings that caught fire were derelict and used for storage purposes, they were adjoined to the main warehouse.
"No one was in the buildings at the time of the fire.
"We were alerted by a member of the public.
"The term I would use to describe it is extensive, there's a number of burned out timbers, and the building is still structurally unsafe.
"Our inquiries will continue tomorrow together with the fire service, but we are not sure if we will take on a full joint investigation at the moment.
"We will come back tomorrow and reassess the scene once it has been made safe."
Hazlehead councillor Ross Thomson said: "This is heartbreaking. Somebody Cares does a power of good within the Aberdeen community and their charitable contribution is extremely valuable.
"I know tonight's event will be devastating to employees, volunteers and local residents.
"I hope that the city council can help Somebody Cares recover from this disaster and help them move forward in whatever way it can.
"I know how supportive the local community are and they will also help Somebody Cares in their hour of need.
"My heart goes out to all those affected."
Police have urged anyone with information to contact them on 101.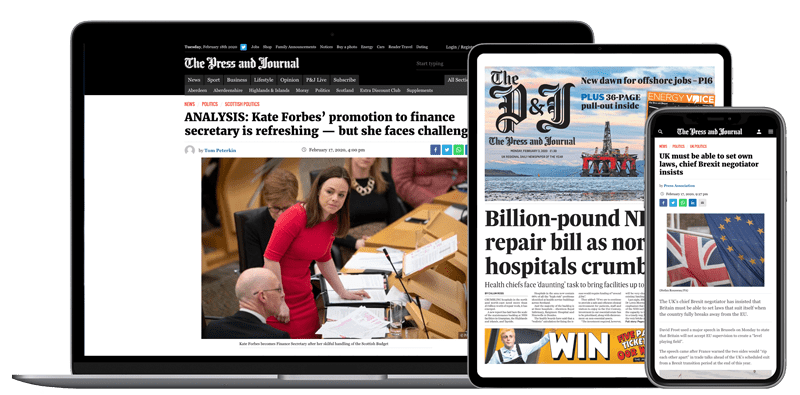 Help support quality local journalism … become a digital subscriber to The Press and Journal
For as little as £5.99 a month you can access all of our content, including Premium articles.
Subscribe