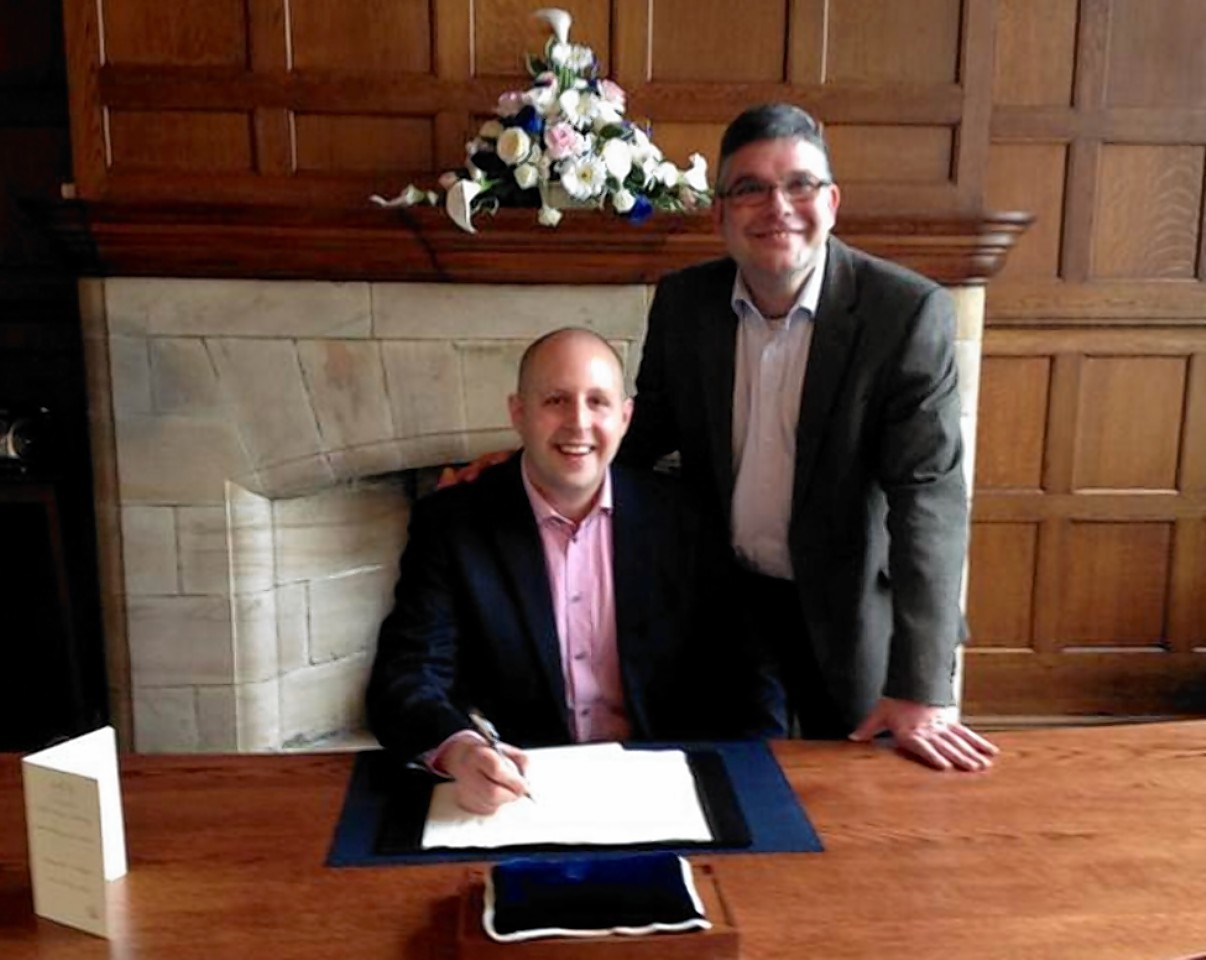 The minister who split the Kirk over the issue of gay clergy has secretly married his long-term partner.
The Rev Scott Rennie, of Queen's Cross Church in Aberdeen, and university lecturer David Smith tied the knot just days after same-sex marriage was legalised in Scotland.
He and Mr Smith had earlier entered into a civil partnership, but converted their union to a marriage at Aberdeen Registrars.
Last night, Mr Rennie spoke about the happiness he had found with his husband and said his life felt "very normal".
News of the marriage emerged as church leaders at the Church of Scotland's General Assembly delayed a decision on whether people in same-sex marriages can be appointed as ministers.
Mr Rennie attended the marriage debate on Thursday, but has never spoken publicly about his own marriage.
Last night, he said: "In December, we converted our civil partnership into a marriage and I suppose I consider it a private matter.
"But I am very happy with our lives together.
"We have been together for a number of years now and we have been very happy at Queen's Cross. As far as my life goes, it feels very normal."
On Thursday, the General Assembly agreed in principle to allow those in same-sex marriages to be appointed as ministers.
However, the final vote was deferred until next year to allow presbyteries across Scotland to decide whether they back that stance.
The General Assembly has agreed that any minister or deacon ordained before May 31, 2009 who is in a same-sex marriage will have their jobs protected.
Mr Rennie joined Queen's Cross in May 2009, with the move prompting hundreds of ministers and thousands of Church of Scotland members to sign an online petition opposing his appointment.
Since then, the Kirk has voted in favour of accepting clergy who are in same-sex relationships.
Mr Rennie last night said he had not been worried about the outcome of Thursday's vote.
He said: "The Church has a lot of thinking to do about what Christian marriage is and I am happy for them to take the time to do that."
Members of Aberdeen Presbytery were last night unaware that Mr Rennie had taken advantage of Scotland's new marriage laws.
The Rev John Ferguson, secretary to the presbytery and minister at Peterculter Parish Church, declined to comment, saying simply that it was a "private matter" for Mr Rennie.
But the Rev Hutton Steel, minister at High Church Hilton, spoke of his support for Mr Rennie and Mr Smith.
Mr Steel took over the congregation after his predecessor, Peter Dickson, left with some of his parishioners after Mr Rennie arrived at Queen's Cross.
Mr Steel said: "I can perfectly understand that Scott would want to be married to his civil partner and I would not have a problem with that or any problem with him continuing at Queen's Cross.
"I know I am odds with the Church of Scotland on that as it is the current position that marriage is between a man and a woman.
"However, in the past we didn't have women in the ministry or women as elders. It doesn't mean that the current position will be the position for ever and a day."
Despite progress on the issues surrounding gay clergy, the Church of Scotland still opposes gay marriage and does not support same-sex weddings in its churches.
As a result, Mr Rennie is still unable to conduct gay marriages at his church – despite being in one himself.
Last night, a spokesman for the Church of Scotland said Mr Rennie's marriage would not be questioned by the Kirk.
He said: "It is a private matter for Scott Rennie and his partner and not a matter which will be questioned in the church.
"In the light of decisions made on Thursday he is one of those entitled to be in a same-sex marriage and we would wish to preserve his privacy."
But the Rev David Robertson, Moderator of the Free Church of Scotland, said news of the marriage was "astonishing".
He added: "It indicates the mess that the Church of Scotland has fallen into. Same-sex marriage is against the Church of Scotland position.
"Ministers of the Church of Scotland are not allowed to be in same-sex marriages – that was why there was the debate on Thursday of this week.
And yet one of their ministers got married, in defiance of their rules, a few months ago.
"In any organisation those who go against its basic rules are normally dealt with, but the Church of Scotland won't deal with this."
He queried whether the General Assembly had been "hoodwinked" during the debate on married gay ministers.
He added: "Given that the whole issue began with the Scott Rennie case back in 2009, it is incredible that this should have been kept from the assembly when it made its decision on Thursday."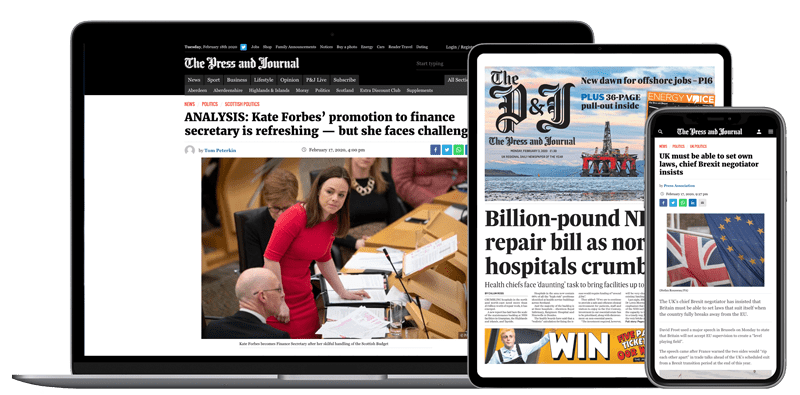 Help support quality local journalism … become a digital subscriber to The Press and Journal
For as little as £5.99 a month you can access all of our content, including Premium articles.
Subscribe