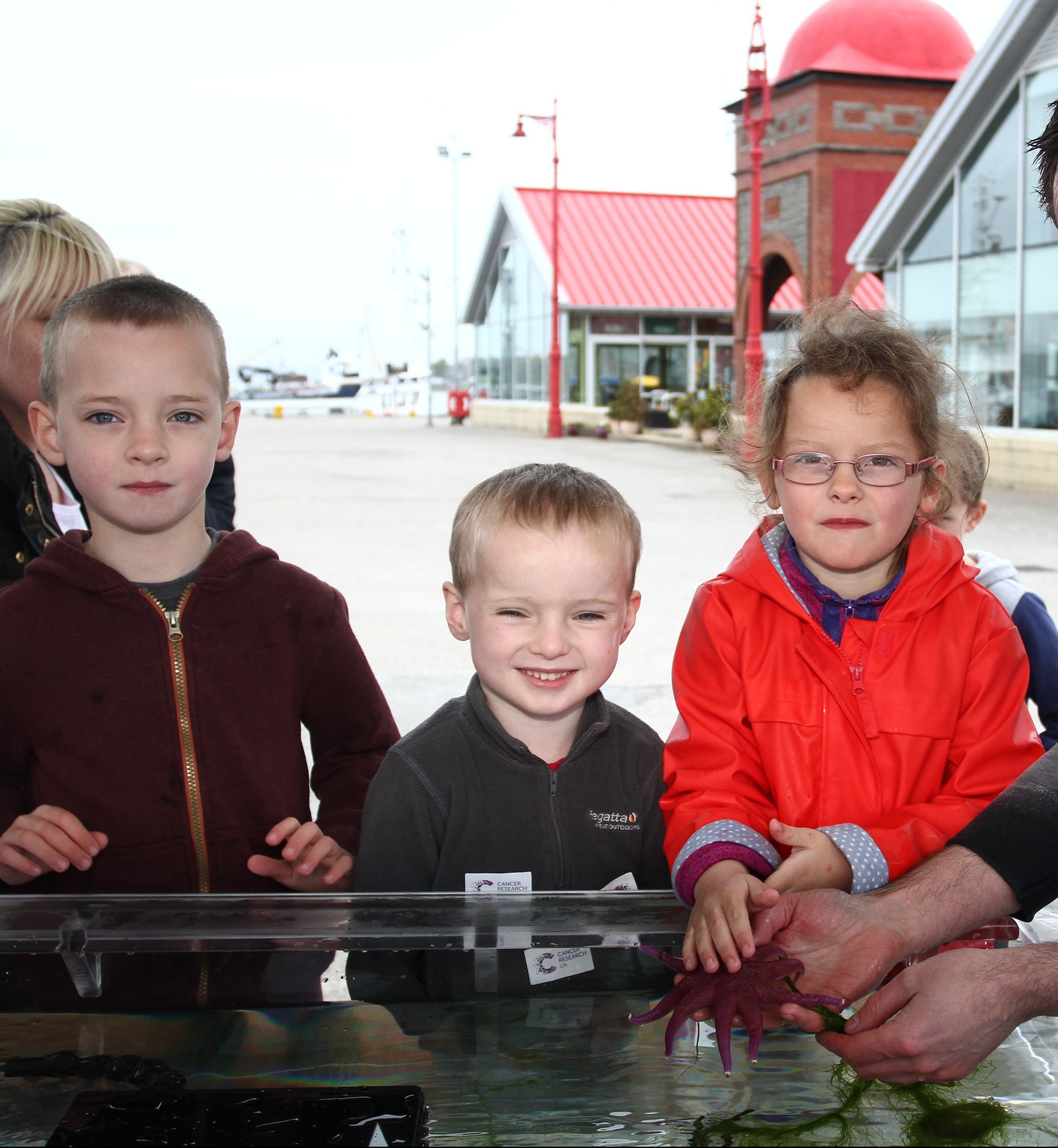 A 10-day festival celebrating the wonder of the ocean got under way in and around Oban at the weekend.
The Oban Lorn and the Isles Festival of the Sea runs until Sunday.
There will be a huge range of special events taking place that celebrate the beauty, diversity, power and productivity of all aspects of the sea.
The packed schedule of public events include cookery demonstrations, canoe taster sessions, snorkelling, boat trips, visits to Glensanda Quarry and a fish farm trip.
There will also be exhibitions and talks taking place at the Scottish Association for Marine Science (Sams) at Dunstaffnage, near Oban.
Over the weekend, visitors got up close to marine life at a touch-tank at Oban's North Pier. There will also a disco and boat trips to the UK's first seaweed farm.
The festival is being organised by the Ocean Explorer Centre, which is based at Sams.
Anuschka Miller of SAMS said: "The sea defines life around Oban. The festival hopes to raise our awareness of this and so kicked off on Friday with a 'fish bomb' decorating the esplanade with over 700 textile fish made by the community and led by our local artist Alice Strange.
"We hope many more fish will join and make Oban town buck the trend of diminishing fish stocks.
"The first weekend had something to offer for everyone: a fishy disco for the youngsters, a marine life touch tank, boat trips to the UK's first seaweed farm, a public lecture, water sports and a craft workshop while the Mull Aquarium in Tobermory put together a interactive session to explore local microscopic sea monsters.
"Also our octopus mascot roamed the streets – encouraging visitors to give it a suitable name – over 50 suggestions have already been submitted.
"This is our most diverse programme yet, and we hope people will vote with their feet and attend many of the great events on offer."