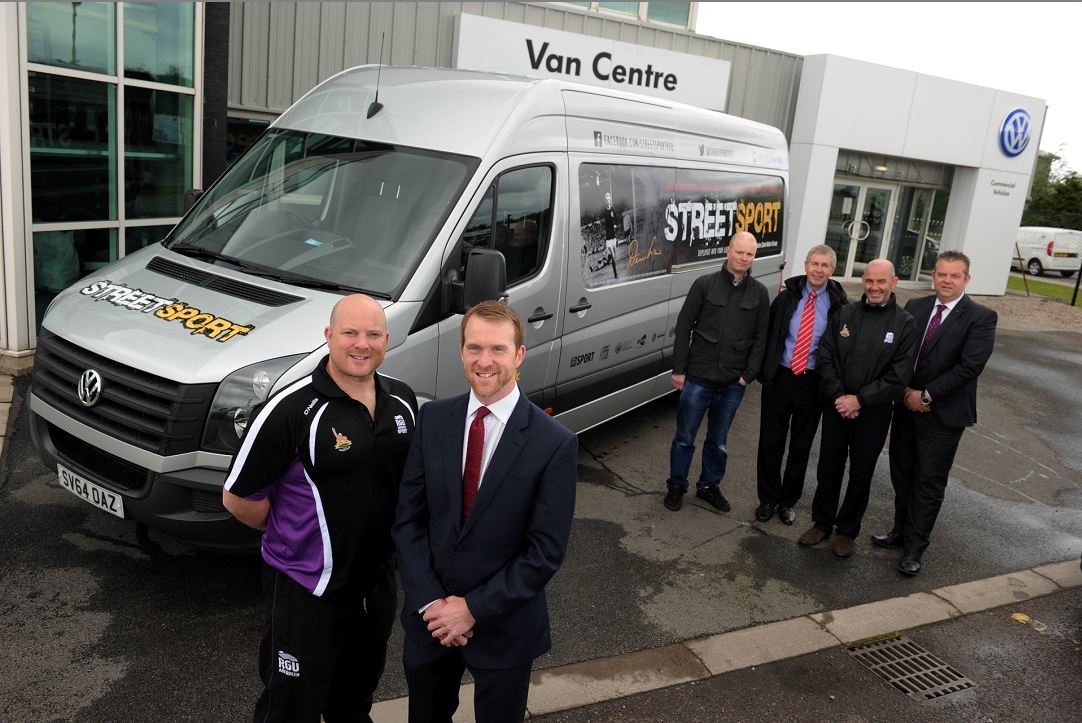 An Aberdeen business has hit the road with a van honouring Aberdeen's most famous footballing son.
The John Clark Motor group has provided the £27,000 vehicle free of charge to the Denis Law Legacy Trust and Robert Gordon University's Streetsport initiative.
The streetsport project offers free activities throughout Aberdeen – usually in areas where there has been a history of antisocial behaviour – five nights a week.
The van will allow leaders to reach more young people across the north-east, giving them access to a wide range of sports including freestyle football, street hockey, street dance and street tennis.
Established in 2006 and based at RGU:SPORT, the scheme counts Mr Law as its patron.
The Manchester United star is featured on the van's livery – designed by Jerry Muhonen, a communication design student from Gray's School of Art.
Streetsport development officer Mark Williams, 37, said the vehicle was a "programme changing" addition.
He said: "We're now much more able to visit many different communities and get more children into sport.
"Our current vans have been subject to wear and tear over the years and this new larger model will eliminate the need for our volunteers to have a trailer license affording us greater operational flexibility."
He added: "The legacy of Denis Law has also been a big help, telling younger kids that the equivalent of Messi or Ronaldo was from Aberdeen really gives them a boost and makes them want to get involved.
"Now we have him on our van."
Chris Clark, 38, operations director at John Clark Motor Group, said: "We're very happy to support such a great project that involves so many local children in sport.
"Supporting the local community is important to the group and Streetsport is an excellent project to help youngsters embrace the benefits that sport can bring.
"I am personally very passionate about exercise and it is a pleasure to know that by providing a van we are giving young people access to such a wide range of sports activities."