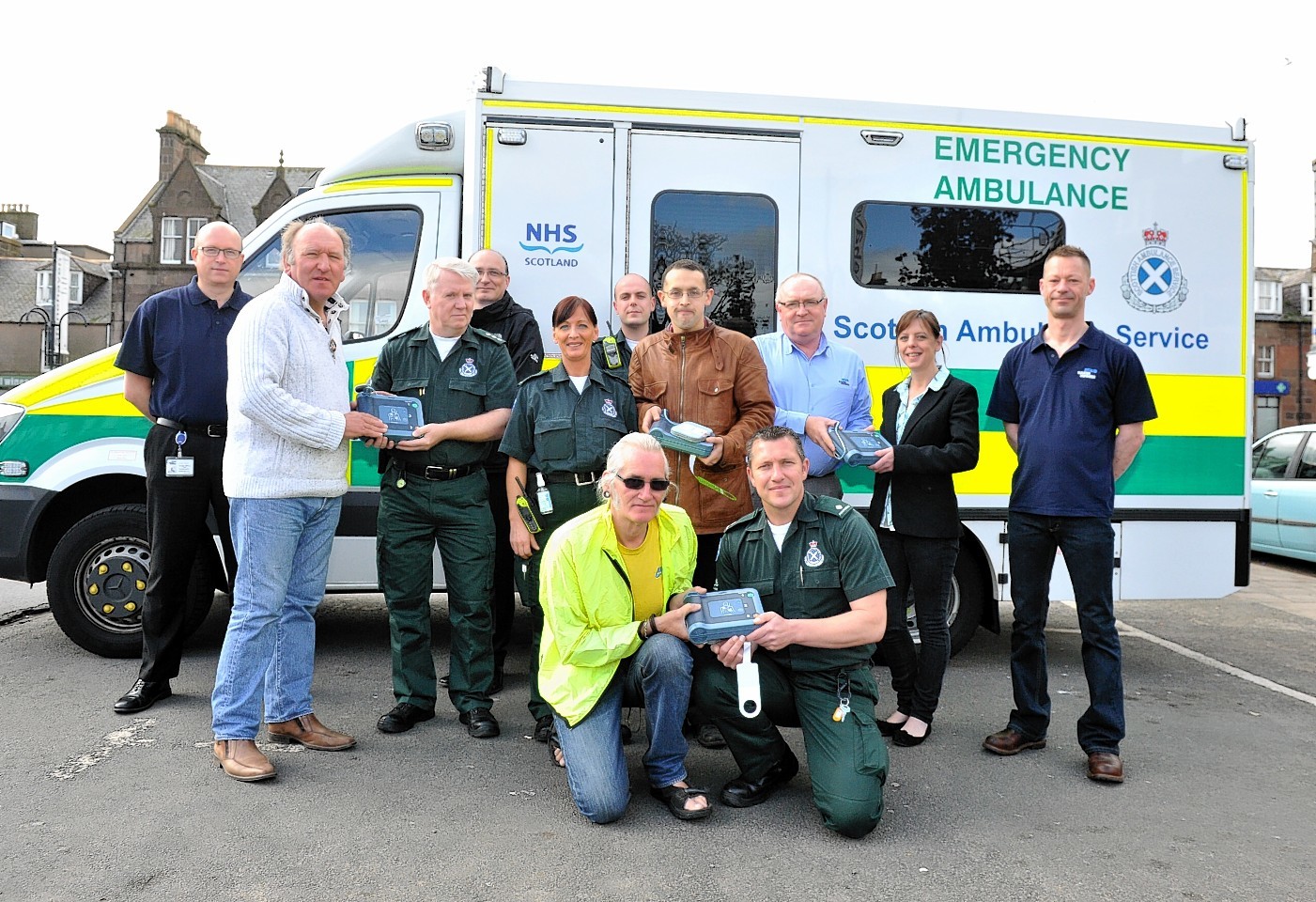 The brother of a man who died after being swept into the water at Stonehaven Harbour during stormy weather has gifted four life-saving machines to the town.
John Trudgill made the donation following the loss of his brother Peter in January 2014.
Peter, a paramedic and father from the Westhill area, had been at the harbour with his family – including John – when a huge wave suddenly swept him from the harbour side.
He was pulled out of the water by emergency services around 40 minutes later, but died in hospital the next morning.
John, 46, of Stonehaven went on to raise £6,500 in memory of Peter which was donated to the RNLI
Peter's colleagues at the ambulance service also suggested that Stonehaven could benefit from public access defibrillators, with John – an operations manager at Baker Hughes – turning to his company for help.
John said: "I suggested that Baker Hughes provides the equipment as a community outreach program, and this suggestion received full support from my management and colleagues.
"The money raised in memory of my brother was donated to the RNLI. Baker Hughes is only too pleased to be able to provide the AED (automated external defibrillators)'s for Stonehaven, this equipment really can save lives.
"Sudden cardiac arrest is a leading cause of premature death, but with immediate treatment many lives can be saved.
"They are designed to be used by people with no training or experience.
"The machines guide the operator through the process with verbal instructions and visual prompts."
Baker Hughes has donated the defibrillators to Stonehaven Community Council, who will now embark upon a recruiting drive for local life-savers.
The heart-start machines will be placed outside at Stonehaven Harbour and the town square, and inside at the Stonehaven Leisure Centre and Mackie Academy.
Phil Mills-Bishop, vice-chairman of the Stonehaven Community Council, welcomed the donation and said £400 would be needed for boxes to keep the two machines secure.