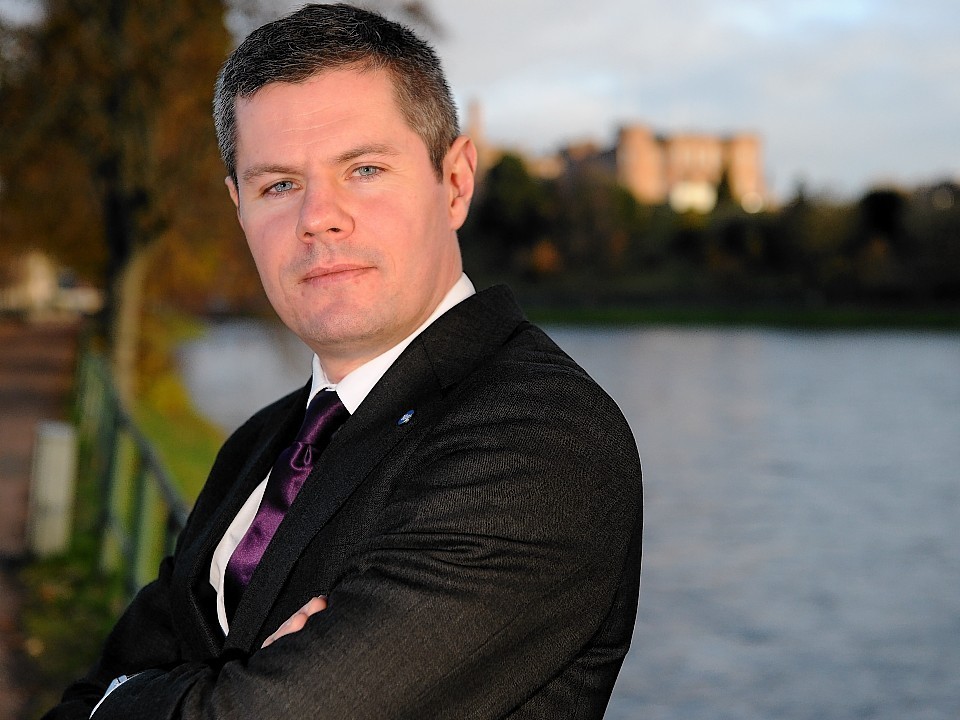 Transport Minister Derek Mackay has ruled out calls to increase the speed limit for heavy vehicles on a north-east trunk road by 10mph.
He said there was not "sufficient evidence" to justify the implementation of a 50mph HGV policy on single carriageway stretches of the Aberdeen to Inverness A96 route.
But the SNP minister has promised to work with the Road Haulage Association (RHA) and Rural Affairs Secretary Richard Lochhead to try and ensure that agricultural vehicles do not cause unnecessary tailbacks.
Mr Mackay said the RHA had been made aware of an upsurge in farm vehicles being used to transport loads for longer journeys – a move that constituted a "general haulage" role.
The minister said the decision to increase the HGV speed limit on the A9 Inverness to Perth road was made due to particular circumstances and average speed cameras were in place to help mitigate risks associated with higher speeds.
Setting out his position in a letter to Highland Labour MSP Dave Stewart, Mr Mackay said 88-miles of the A96 between Inverness and Aberdeen would be upgraded to dual carriageway, a project scheduled to finish in 2030.
But Mr Stewart, a road safety campaigner, said he was "disappointed" with the minister's response and claimed the lack of laybys on the A96 added to driver frustration.
"If we can prevent long tail backs and keep traffic flowing then we will be some way towards addressing some of the adverse driver behaviour on our roads," he added.
The MSP said the Transport Research Laboratory believed there was little academic evidence about how a change in the HGV speed limit would affect road casualties.
Mr Stewart said the effect of allowing lorries to travel at 50mph and cars at 60mph would reduce the desire for overtaking.
"Quite frankly the minister cannot brush this proposal aside by advising that in 15 years time the A96 will be dualled," he added.
"Drivers using this route need action much sooner than that.
"I am determined to keep trying to progress my proposals to increase laybys and have the speed limit for HGV's increased from 40mph to 50mph along this route".