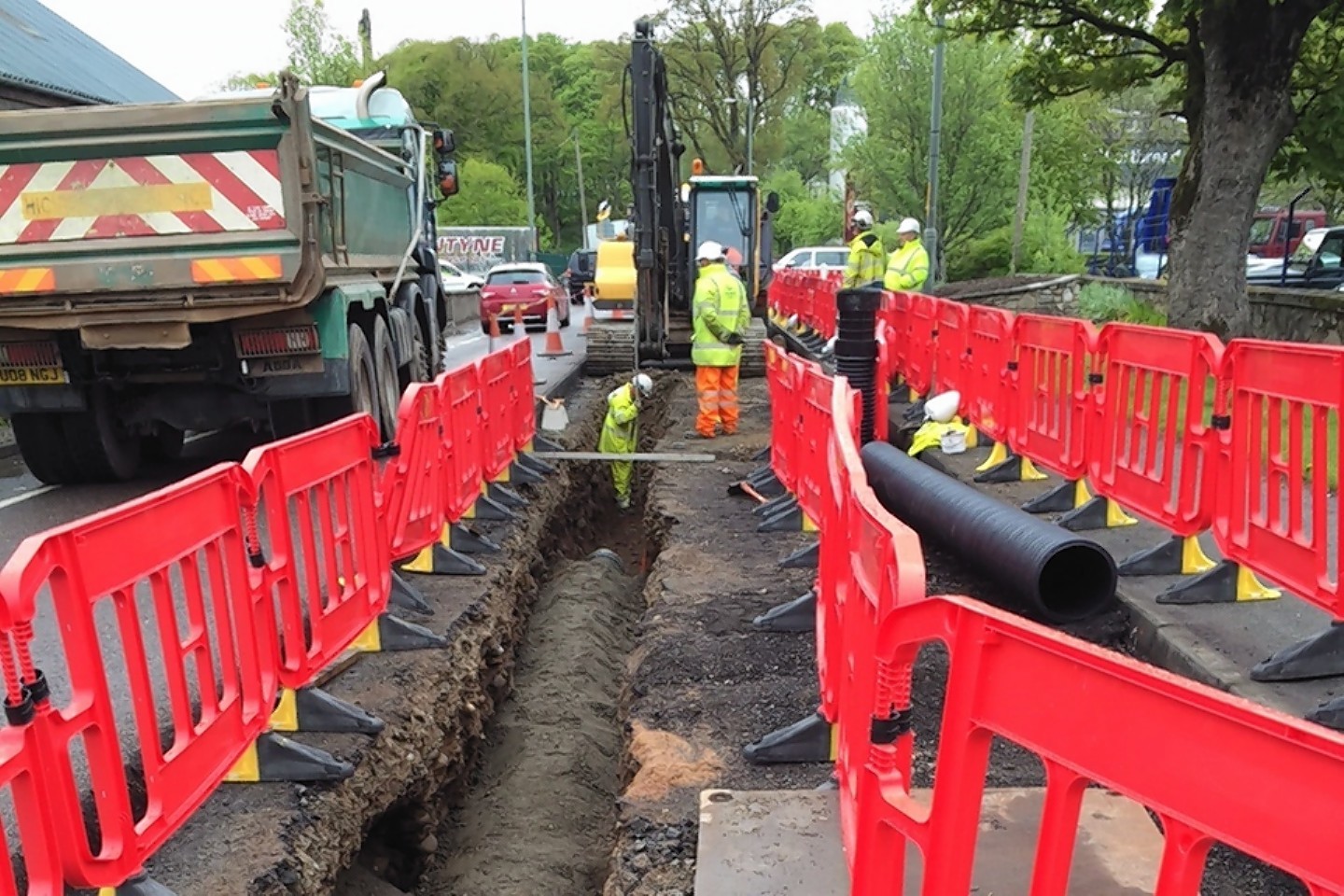 Business owners in a Speyside village have said they will stop at nothing to save their summer season from being ruined by major roadworks.
Aberlour traders are furious that a resurfacing scheme will continue into peak tourism season and have called upon Scottish Government rural affairs minister Richard Lochhead to intervene.
A mile-long stretch of the A95 through the village is undergoing much-needed repairs after years of wear from heavy goods vehicles travelling to factories and distilleries in the area.
Locals accept that repairs are needed, but are pleading for the three-month project to be delayed until the autumn to safeguard the vital summer economy.
Ronnie Noble, owner of the Fresh-on-Spey restaurant, on the High Street, said traders wanted straight answers now.
He said: "The majority of businesses in Aberlour are shocked and dismayed that the road works are carrying on. They were never consulted during the process from February on.
"We are looking to get our message out there — Aberlour is open for business, and that's what we are all trying to do.
"The first two phases they are working on now are at the bottom of the village, which won't be as much of a problem, but phases three, four, five and six will be in the heart of the village, and we have asked that Bear stops that and puts it back at least until October. At this stage, it remains in Richard Lochhead's hands, but we want answers."
Mr Lochhead has written to Bear Scotland with the concerns.
Mr Lochhead said: "I am in contact with members of the business community in Aberlour, and am very much aware of the local concerns over the timing of these works. Whilst the road improvements are important and necessary, it is vital that the views of the local community are given proper consideration.
"I continue to work with those affected and will be writing back to Bear to ensure that steps are taken to minimise disruption to the community and local businesses throughout the course of the works."
A Bear Scotland spokeswoman said the company were doing all they could to alleviate disruptions and discuss issues — but gave no indication that the project would be moved.
She said: "Our on-site representatives have continued to liaise with the local residents and businesses with a view to providing any further mitigation measures and help minimise any disruption and will take steps such as installing additional temporary signing to let everyone know that Aberlour is open for business as usual."