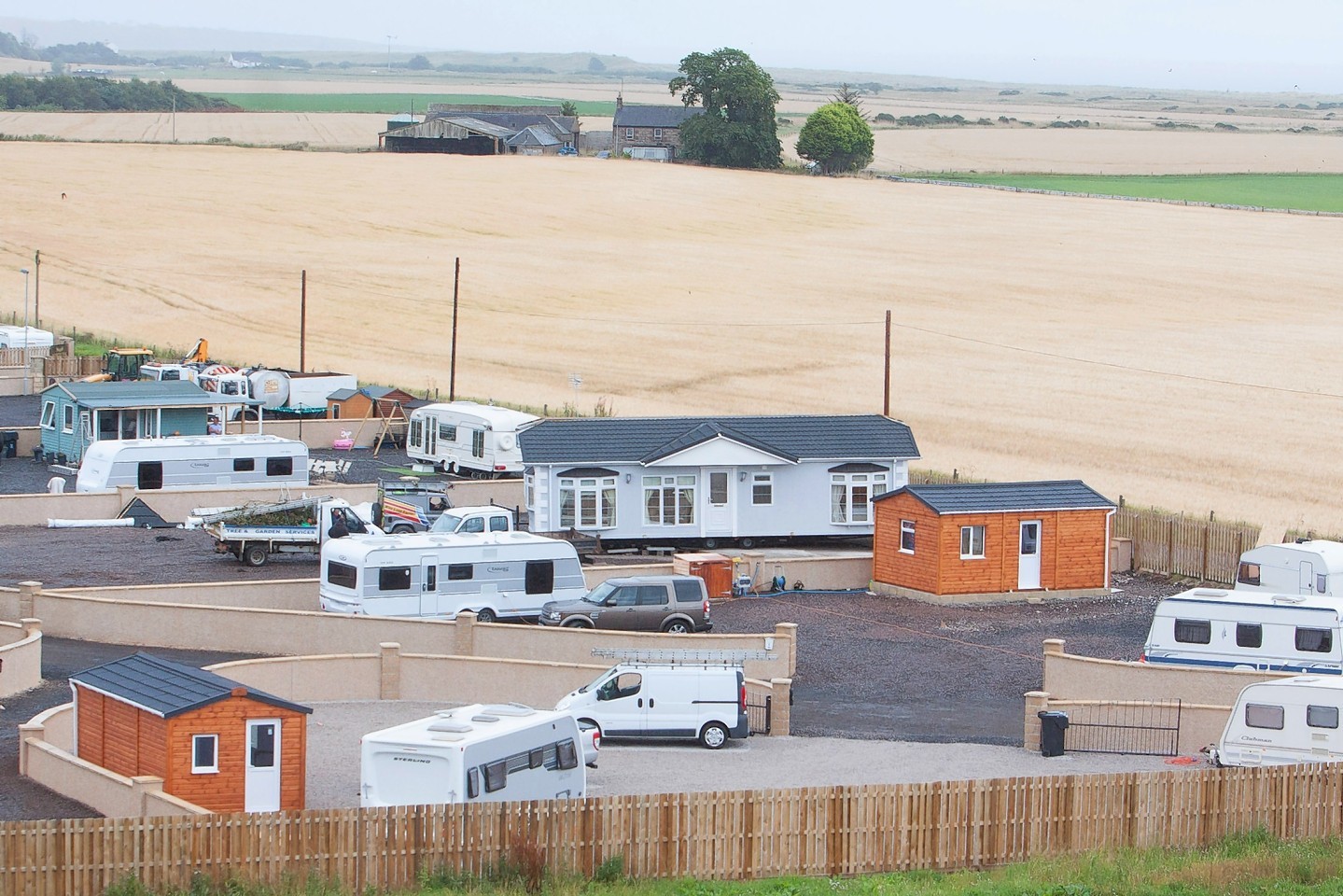 Aberdeenshire Council has been forced to apologise to a bed and breakfast owner over its handling of a controversial Mearns travellers site next to her business.
Kath Smith complained to the Scottish Public Services Ombudsman, claiming the authority failed to take "meaningful" action to stop the travellers from building an unauthorised halting site near St Cyrus Nature Reserve.
Travellers moved onto the land in September 2013 and have since built a site with electricity, fencing and roads, with around 20 caravans in place.
Mrs Smith claimed the council's inaction had allowed the development to be completed, and that it has had a detrimental impact on her business and home – while also putting her at risk of flooding.
The ombudsman has upheld the complaint, and ordered Aberdeenshire Council to apologise and to develop an action plan to help them progress such matters in the future.
Last month, councillors rejected the travellers' retrospective plans for 10 stances and associated facilities at the North Esk View site
However, lawyers for the travellers have indicated an appeal could be lodged with the Scottish Government to appeal the decision.
Last night Mrs Smith said she was pleased at the ombudsman's decision, but said she would still be living next-door to the camp until the three-month appeal period expires.
She said: "The report said the council was in the wrong and hopefully it won't happen again.
"They admitted they should have done something and didn't have a Plan B, they could have moved forward and taken action sooner.
"Hopefully it will focus the council's mind – they have been in the wrong once, so hopefully when they can do something, they will do something."
Aberdeenshire Council issued various stop notices to halt work at the site but the work continued.
A court bid to hold one traveller to account for the breaches failed.
The ombudsman said it was "reasonable" for the authority to await the legal and planning outcome while formulating an action plan.
But its summary decision report adds: "However, although the council had spoken about a plan of action, they had, in fact, made very little meaningful progress towards it and towards an effective remedy for the breach of planning control. Little was done to expedite action and there was a little assessment of the available options."
Last night Stephen Archer, director of infrastructure services for Aberdeenshire Council, said: "We have apologised to Mrs Smith for what appears to be delays and a lack of clear direction in tackling the unauthorised development.
"The council accepts that it has made mistakes and did not progress matters as quickly as it should have done, particularly after two previous planning applications were withdrawn."
Aberdeenshire Council can take action to clear the site if the travellers' appeal unsuccessful.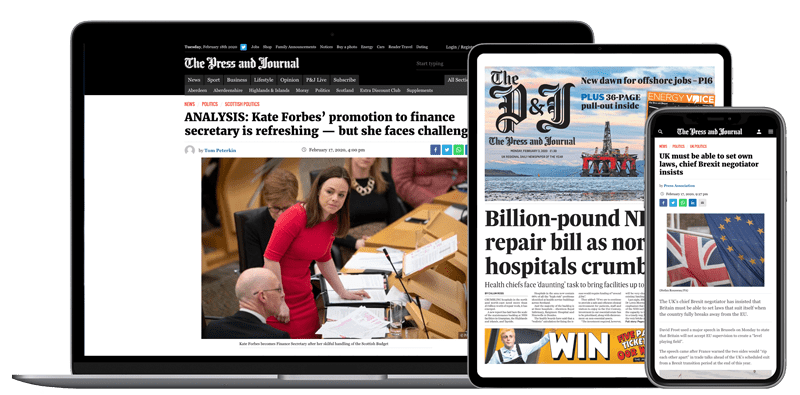 Help support quality local journalism … become a digital subscriber to The Press and Journal
For as little as £5.99 a month you can access all of our content, including Premium articles.
Subscribe