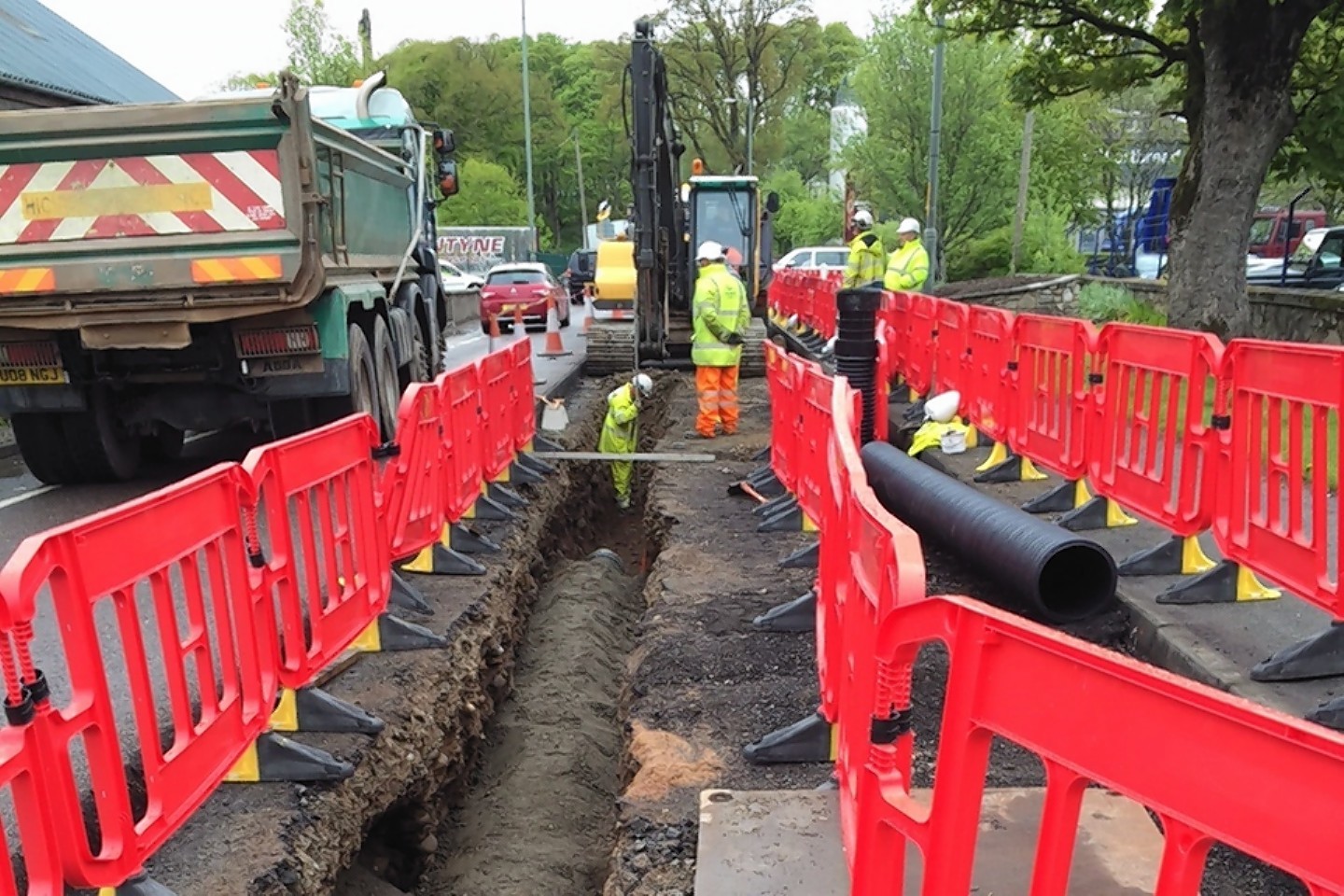 Roadworks planned for a Speyside high street could be postponed to ensure businesses can make the most of the tourist season.
Traders along the one-mile stretch of the A95 in Aberlour have opposed the Bear Scotland project since it was announced earlier this month, claiming its timing over the summer season will destroy tourist trade.
Desperate to ensure their businesses can continue to operate unhindered through the coming months, local businesses this week called for Bear Scotland to postpone some stages of the resurfacing scheme until autumn.
Moray MSP Richard Lochhead, who will today visit Aberlour, has since asked the firm's managing director if this was "a feasible option".
And yesterday a Bear Scotland spokeswoman said: "We will examine the latest proposals regarding the potential delay of some phases with Transport Scotland and continue to liaise with the local groups."
Mr Lochhead said: "Members of the Aberlour business community proposed a solution which involves the work at either end of the village being carried out now, and postponing the work in the centre of High Street until after the busy summer period.
"Bear Scotland has assured me that all options will be explored and any proposed changes to the programme going forward will be done in consultation with the local community."
Meanwhile, Bear Scotland has denied claims the project has fallen behind schedule less than two weeks after getting under way.
Some residents said the first stage of the process, along the road at the Walkers factory entrance, looked unlikely to meet its target completion date early next month.
Owner of the High Street's Fresh-on-Spey restaurant Ronnie Noble said: "There is a lot of supposition locally that the work is already lagging behind.
"Many of my customers have been talking about it, as workers are hand digging the road and if they have to do that for the entire stretch there's no way it will complete on time."
Bear Scotland said the works were progressing as planned, and explained that some aspects of the programme would take longer than others due to cables beneath the road.
A spokeswoman said: "The improvement works through Aberlour are currently progressing according to our planned programme.
"We fully appreciate the concerns recently raised by some of the businesses in the town, and we have staff on site to continue to liaise with them through the works."