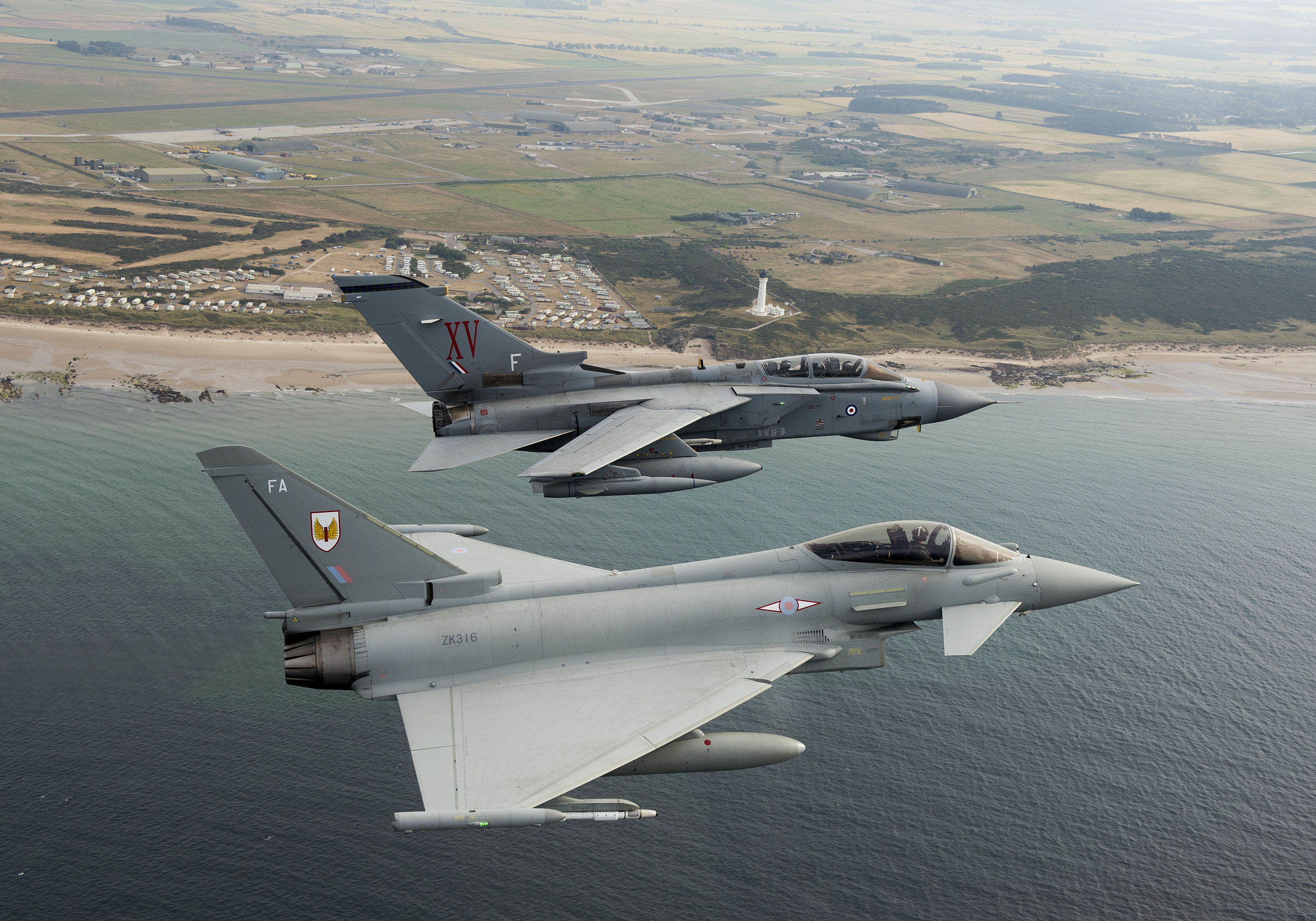 Two RAF Tornado jets almost collided over Lossiemouth as they were coming in to land.
The dramatic close call was assessed as "high" risk by one of the pilots involved.
And investigators said it was only through "drastic" action that the two aircrew managed to avert disaster less than 700ft above the ground.
Last night community leaders said Lossiemouth residents deserved "a full assurance" that something like this would never happen again.
The UK Airprox Board, which examines near-misses, blamed "misjudgement" by an inexperienced air tower controller, and rated the danger of collision as B – its second highest level – where "safety is not assured".
A transcript of the incident given to the board showed one of the aircrew saying: "I'm not happy with that…I'm going to duck under, he's way too close."
The crew of the other aircraft commented: "Well this will be interesting…I'm visual with traffic left 10."
The revelations have sparked fears of a fresh air tragedy in the skies above Moray.
Local MP Angus Robertson has been pressing the Ministry of Defence for collision warning systems to be installed in the planes since two Tornados crashed over the Moray Firth in July 2012, resulting in the deaths of three men.
A Military Aviation Authority (MAA) report found the tragedy could have been avoided if the technology had been in use.
Last night Mr Robertson said the latest incident, which happened on November 26, was "particularly worrying".
The SNP Westminster leader added: "Once again the safety of Tornado jets operating out of RAF Lossiemouth is thrown under the spotlight.
"It is very likely this near-miss would have been avoided if these aircraft had been fitted with the collision warning systems that campaigners have been demanding for many years.
"The severity of this incident can only lead to the fear that another deadly collision could occur.
"It is a complete disgrace that 16 years after such a system was promised it has still not been installed."
An RAF Lossiemouth spokesman said: "The RAF takes all reported Airprox incidents very seriously.
"Air safety considerations are at the core of all our aviation activity, but no flying is without risk.
"Local air traffic training and procedures have been amended following a thorough investigation into this incident."
The report said that despite his best efforts, the "limited experience" of a "relatively new" controller at Lossiemouth had led to a mix-up in air traffic.
It added: "Both crews had the responsibility to avoid a collision, and for not flying into such proximity as to create a danger of collision.
"Thankfully, the crews of both aircraft maintained visual contact throughout this incident and elected to take suitable avoiding action – albeit at a late stage."
RAF Lossiemouth was built in 1938, and over the decades the base has been a welcome feature of the town – however yesterday's report served as a dark reminder of the dangers its powerful jets can pose to locals.
Lossiemouth Community Council's Mike Mulholland said: "It's very alarming that these jets could be flying in such a way to risk crashing into each other over the town.
"It just doesn't bear thinking about what could have happened, it could have been absolutely devastating if they crashed.
"I can understand performing such exercises at sea, but I'd have thought there would be rules against it over residential areas.
"As an outsider looking in, I'm gobsmacked there was even a remote chance of a crash like this happening.
"I appreciate that RAF Lossiemouth has said safety improvements have been made, but I think the people of the town deserve a full assurance that something like this will never happen again."