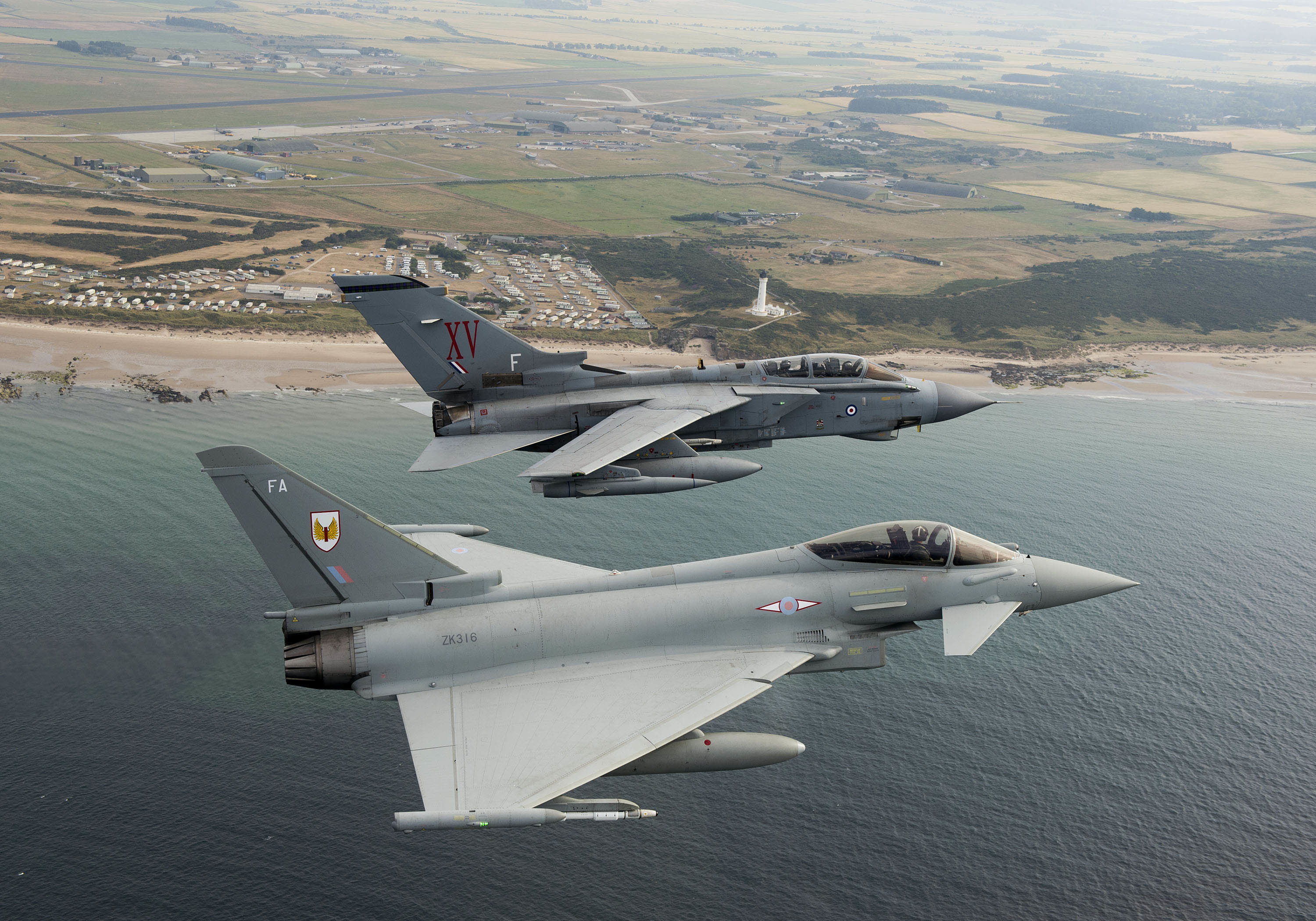 A typhoon "unwittingly" flew just 300ft above a Hawk jet in the second near-miss incident to emerge from RAF Lossiemouth in as many days.
Details of the latest incident were revealed in a report yesterday, and explain how the Typhoon fighter jet veered dangerously close to the Hawk two-seater trainer fast-jet while on a twilight training exercise over the North Sea on January 22.
The incident happened just two months after two Tornado jets were forced to take "drastic action" to avoid colliding over Lossiemouth.
Both near-misses were blamed on miscommunication from air traffic controllers.
Yesterday, safety campaigners renewed their calls for the installation of anti-crash technology.
The UK Airprox Board's report into the January incident noted that as visibility was not clear, a collision avoidance system could have helped prevent any risk of a crash.
And Moray MP Angus Robertson, who has led calls for the jets to be fitted with such systems since a crash above the Moray Firth in 2012 killed three pilots and seriously wounded one other, said the latest incident further highlighted his concerns.
He said last night: "Experts have said time and again that these systems would significantly reduce collision risk and, given that this incident is the second to be reported in as many days, it underlines the urgency of this issue.
"The lack of these systems is making the already highly challenging job of the aircrews even more difficult."
The most recent drama unfolded when a Hawk pilot was returning to the Moray base, having acted as a visual target for a Typhoon during training, when he saw another Typhoon less than three miles away, tracking right to left and slightly high.
The Typhoon subsequently passed a few hundred feet in front and about 300ft above the Hawk, while "unwittingly" risking a collision with it.
The report added: "The Typhoon pilot was focussing on joining with the other Typhoon that was above, and was not aware of the Hawk passing below."
The report confirmed an RAF investigation had produced recommendations to prevent a re-occurrence.
An RAF spokesman said: "The RAF takes all reported Airprox incidents very seriously. Air safety considerations are at the core of all our aviation activity, but no flying is completely without risk, which is why training and procedures are constantly reviewed."