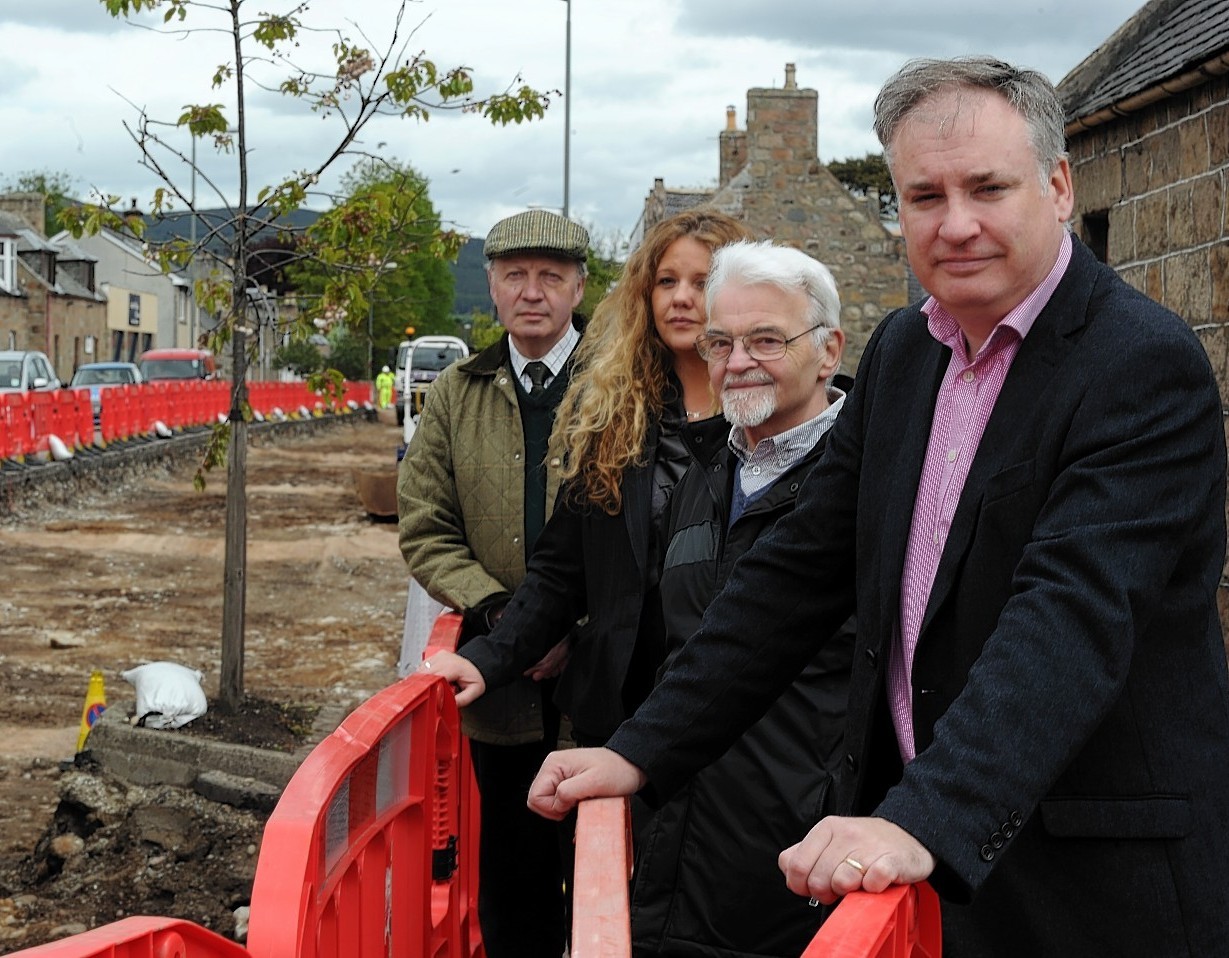 Speyside traders who fear roadworks could hamper their tourist season met Moray MSP Richard Lochhead yesterday to share their concerns.
A resurfacing project began along Aberlour's High Street last month, but business owners have called for the works to be delayed amid concerns it could wreck their summer tourist season.
Mr Lochhead raised their points with Bear Scotland last week, and asked the firm to look into postponing sections of the programme.
And yesterday, he visited the town to find out more from both opponents and supporters of the scheme.
Mr Lochhead said: "The one thing that was clear from my visit was that everyone in the village feels these road improvements are vital.
"But businesses reliant on tourist trade over the peak season have real concerns on the impact the disruption will have on their livelihoods."
Owner of the High Street's Fresh-on-Spey restaurant Ronnie Noble, a vocal opponent of the roadworks, said: "It was very useful meeting Mr Lochhead and giving him a firsthand insight into the problems we have.
"I'm pleased with how the visit went, and the ball is now in Bear Scotland's court as to whether it agrees to postpone the works."
Some Speyside traders, however, are eager to see the programme completed without delay.
Self-employed electrician Derek Thomson, 51, said areas of the A96 road had become "almost unusable" over recent years.
He said: "The job has to be done, stopping in the middle and removing all the equipment would be an enormous hassle.
"This is a busy A-road and there will be disturbances whenever the work is carried out.
"There is no way this project should be stopped halfway through."
Mr Lochhead added: "These repairs will reduce traffic noise and go a long way to improving the quality of life of those who live and work on the High Street.
"It was also conveyed to me that one advantage of the current timetable is that the bulk of the work near the primary school will be carried out during the school holidays, limiting the effect on school buses."
A spokeswoman for Bear Scotland said last week they would examine the possibility of delaying some of the phases with Transport Scotland and liaise with local groups.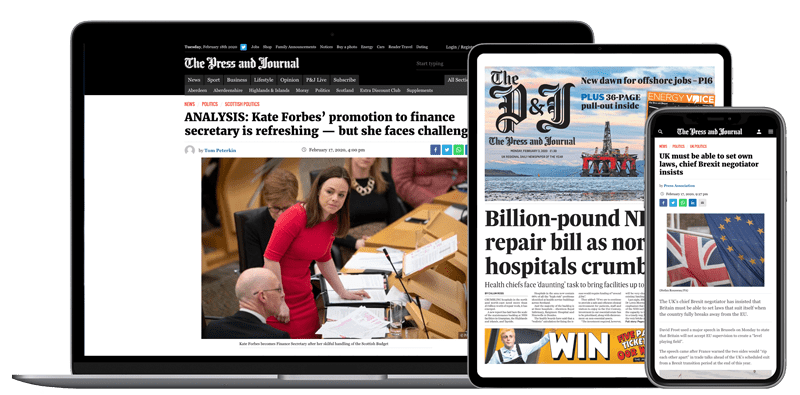 Help support quality local journalism … become a digital subscriber to The Press and Journal
For as little as £5.99 a month you can access all of our content, including Premium articles.
Subscribe