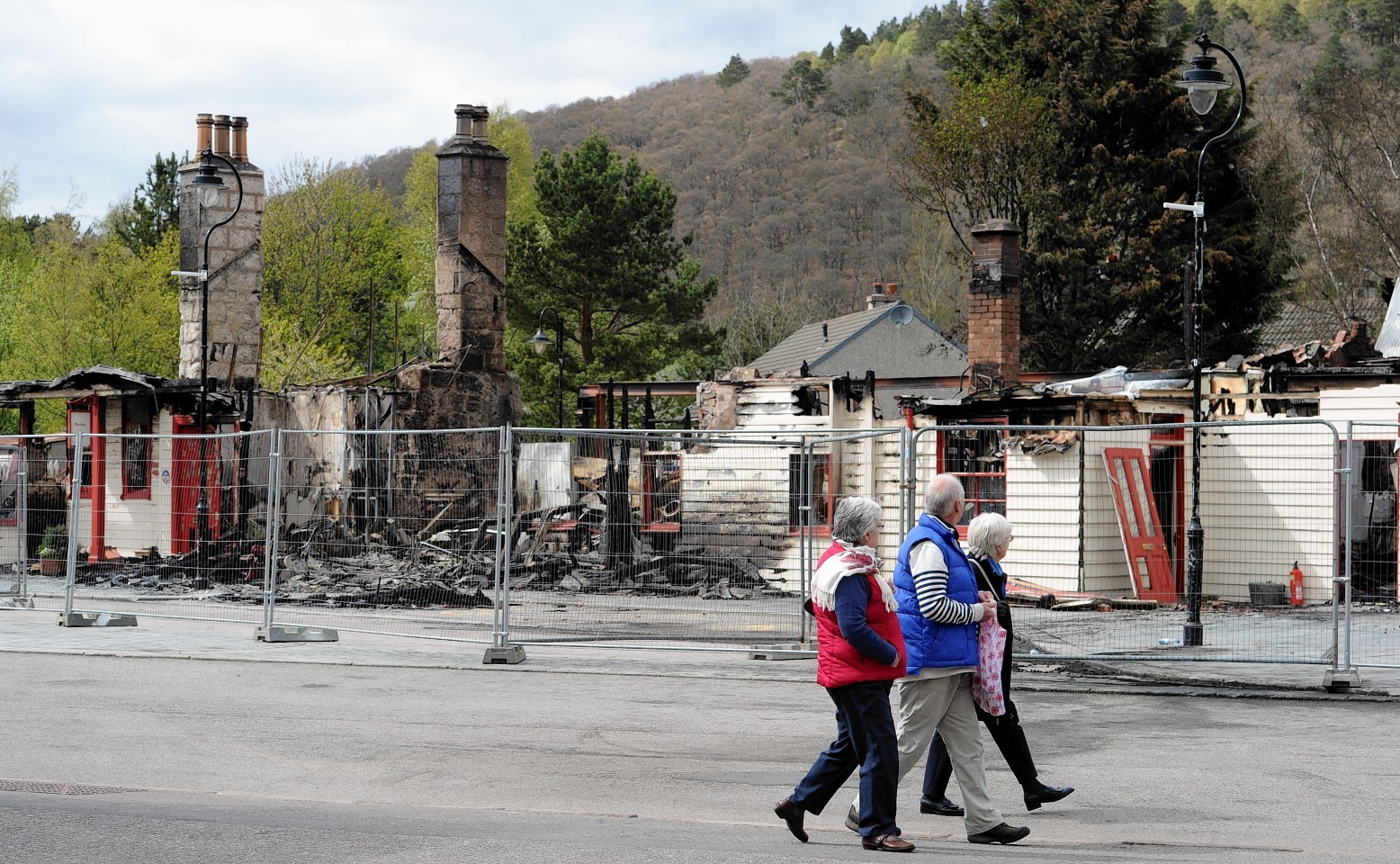 A huge fire which destroyed an historic royal railway station was not started deliberately, investigators have ruled.
Nearly 50 firefighters tackled the blaze at the Old Royal Station Ballater last month, working for three hours to bring the flames under control.
The station building, which housed a museum, shops, restaurant and tourist information point, was left a burnt-out shell although the firefighters miraculously managed to save a replica of the carriage used by Queen Victoria on her trips to Deeside.
Fire and police officers launched an investigation in the cause of the May 12 fire, and last night revealed there was no indication of foul play.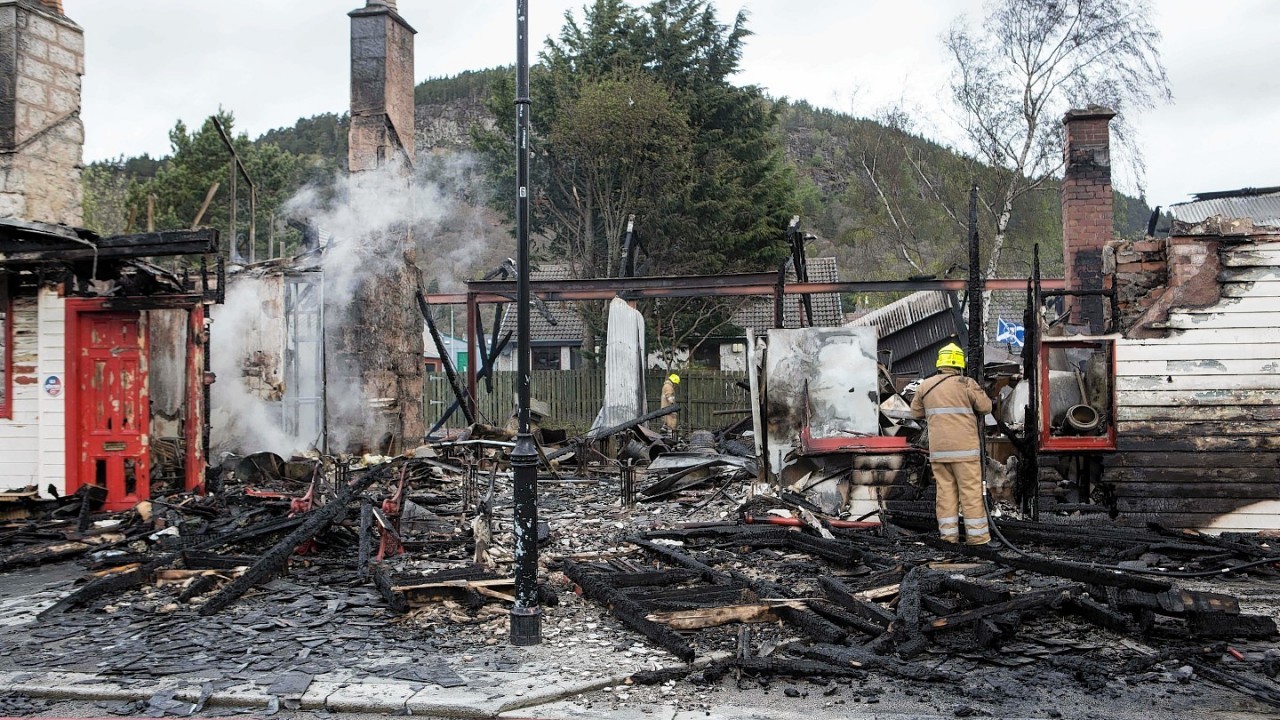 A police spokeswoman said: "The fire investigation has concluded now. We are still awaiting the outcome from that but there is nothing to suggest it is suspicious.
"Inquiries are continuing and there was no apparent suspicious circumstances."
Aberdeenshire Council has already vowed to rebuild the B-listed station by 2017, retaining the original features where possible.
Upper Deeside Councillor Geva Blackett, said: "I hope that now it has been confirmed there were no suspicious circumstances that insurance companies will step up and allow people's lives to go back to normality as much as possible.
"The trouble is there is a shortage of housing in Ballater and if people move jobs and move away then people who want to start their businesses up again, where do they get the staff? We need to try and keep people together."
In the meantime, the councillor launched an online fundraising campaign with the backing of Ballater Business Association and Ballater and Crathie Community Council to raise £8,000 to support the businesses and families affected by the fire. Ballater
And with just two weeks to go until their deadline, the group is appealing for more people to donate to help them reach their total, with £720 raised so far. To help, visit https://crowdfunding.justgiving.com/Ballaterfireappeal