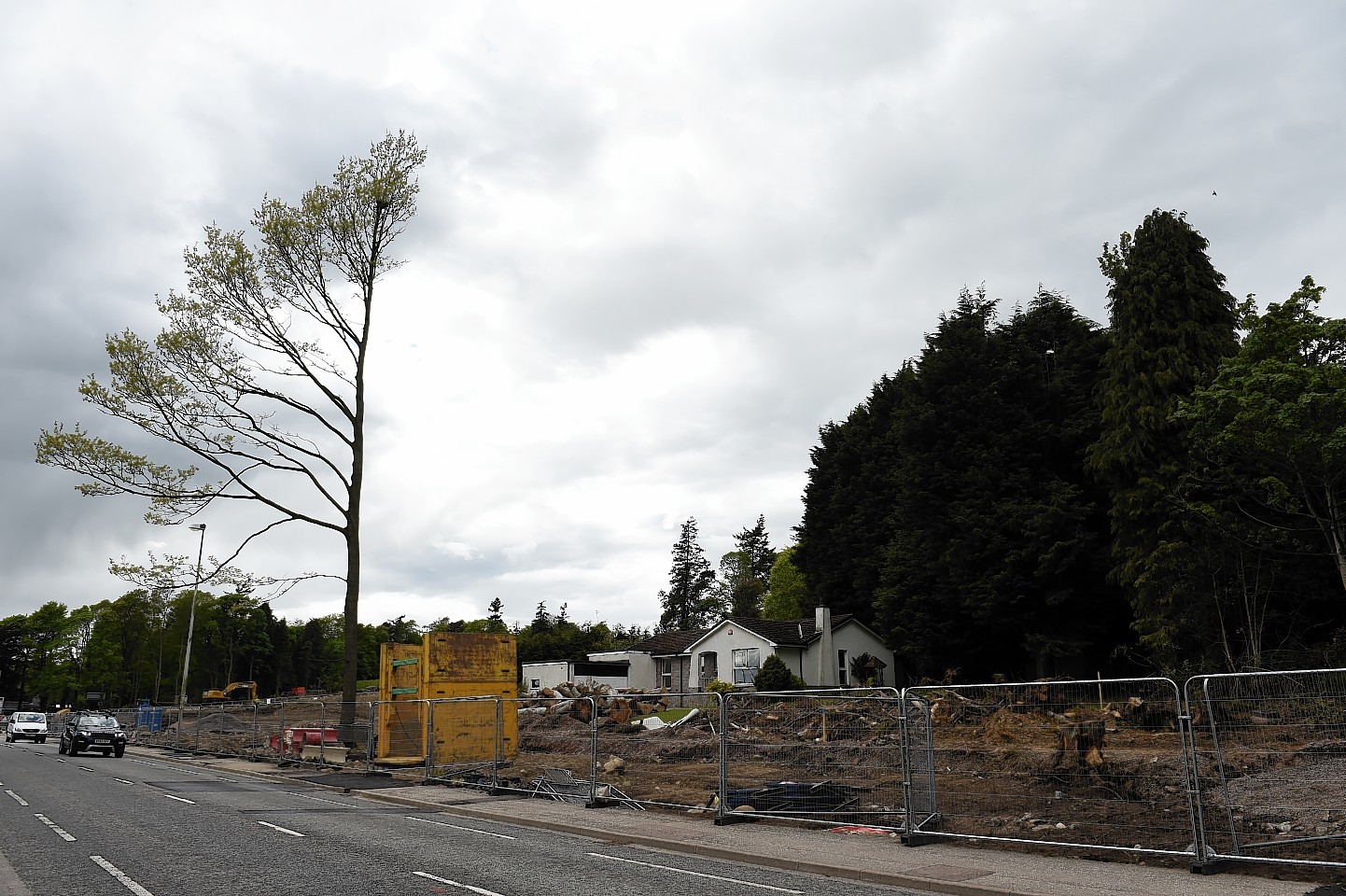 One of the largest infrastructure projects the north-east has ever seen has been thwarted – by a pair of nesting birds.
Tree-felling and roadworks – part of the Aberdeen Western Peripheral Route (AWPR) – at Milltimber have been hampered after the crows decided it was the perfect spot to raise a family.
Their chosen tree – just off the North Deeside Road – has been left to stand defiantly on its own while all of the others around it are cut down and the land levelled as part of the £745million works.
There are understood to be several chicks in the nest which are still being fed by their parents.
Under Scottish Government legislation it is illegal to interfere with an active nest.
This means workers from contractors Aberdeen Roads Ltd will have to wait until the young birds have fledged and left the area before the tree can be removed.
A spokesman for Transport Scotland spokesman said: "Under legislation all wild birds are protected while nesting. Where environmental surveys have indicated the presence of an active nest, the tree will not be felled and the nest will remain under observation.
"Once fledging is complete, which typically takes several weeks, and the nest is no longer in use, felling works will be completed.
"This process is a normal part of the environmental management of construction operations. The road remains on track to open in winter 2017."
A Scottish Natural Heritage spokeswoman said: "It's an offence to intentionally or recklessly take, damage, destroy or interfere with any wild bird's nest while it's being used or being built."
The 36-mile Aberdeen bypass will eventually connect the A90 at Stonehaven and Charleston with the Aberdeen-Ellon section of the road at Blackdog.
Work is underway at several spots along the route in the north-east.
One Milltimber resident said it was "sad" to see so many mature trees in the area chopped down for the road works.
The man – who did not want to be named – said: "There used to be trees all around here. It is a bit sad."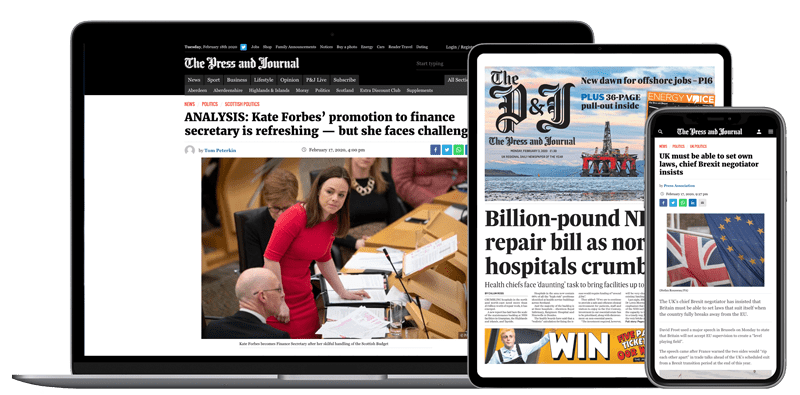 Help support quality local journalism … become a digital subscriber to The Press and Journal
For as little as £5.99 a month you can access all of our content, including Premium articles.
Subscribe