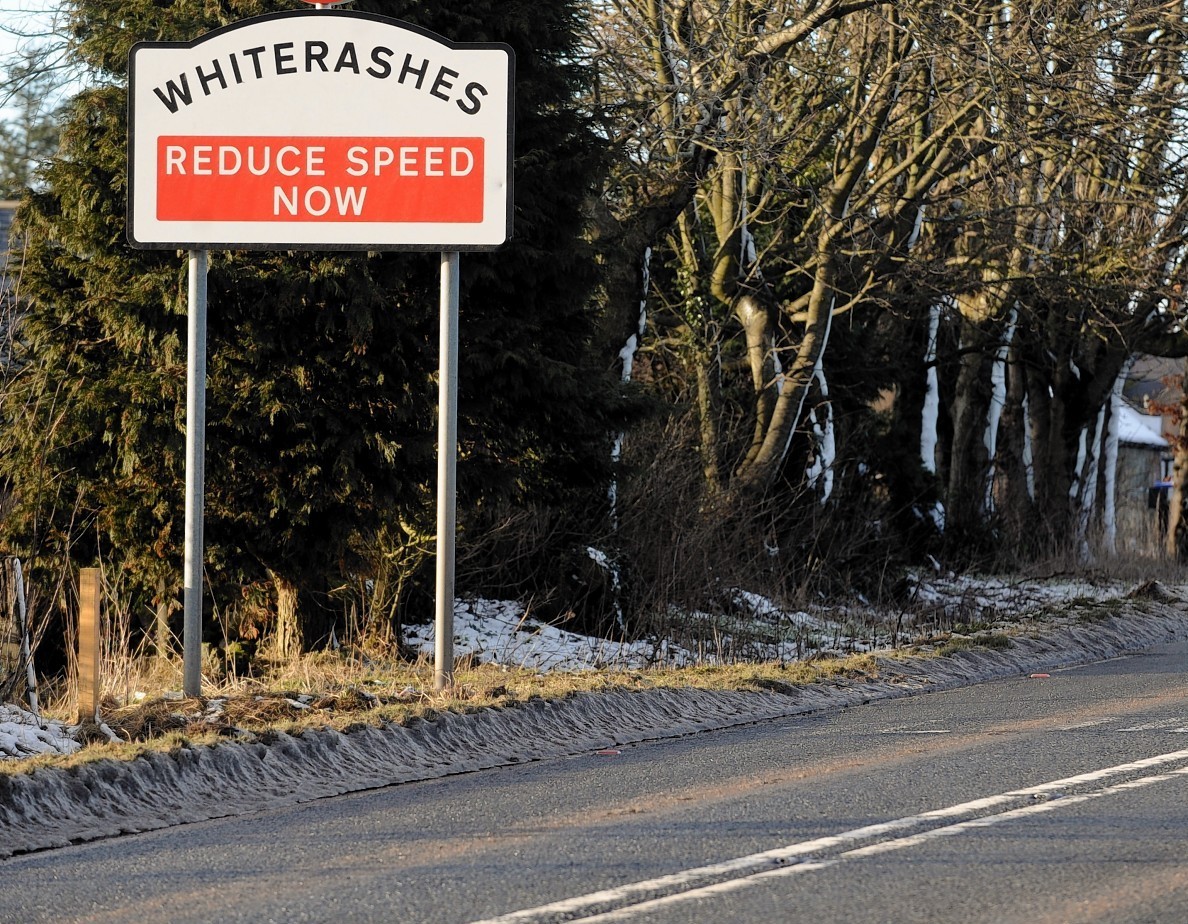 Residents in Aberdeenshire are to be consulted on plans to reduce the speed limit on a country road.
Members of the Garioch area committee backed proposals to reduce the limit on the A947 Aberdeen to Banff road at Whiterashes from 50mph to 40mph.
Now the plan will be put out to consultation, with local residents, road users and the police able to have their say.
Interactive signs highlighting motorists' speed as they go through Whiterashes were installed by Aberdeenshire last year after repeated complaints about speeding from residents.
Local councillor Martin Ford also made the case for the signs, and for the speed to be lowered.
He said yesterday: "Major efforts have been made over recent years to try to improve safety on the A947, but some drivers still exceed speed limits.
"There has been a long standing desire for a lower speed limit through Whiterashes which I share.
"I am very pleased the Garioch area committee has agreed to my request that the council consult on a lower speed limit for the settlement."
Committee chairman Fergus Hood, who also represents the ward, said he was also supportive of the change.
He said: "I would support the change because the A947 road experiences a high volume of traffic which has led to lots of accidents in recent years.
"In Whiterashes there are lots of houses close to the roadside and there are lots of children in the area and so from a safety point of view I would support the move."
The consultation will take about six months, with any responses fully considered before a final decision on reducing the speed of the road is taken.