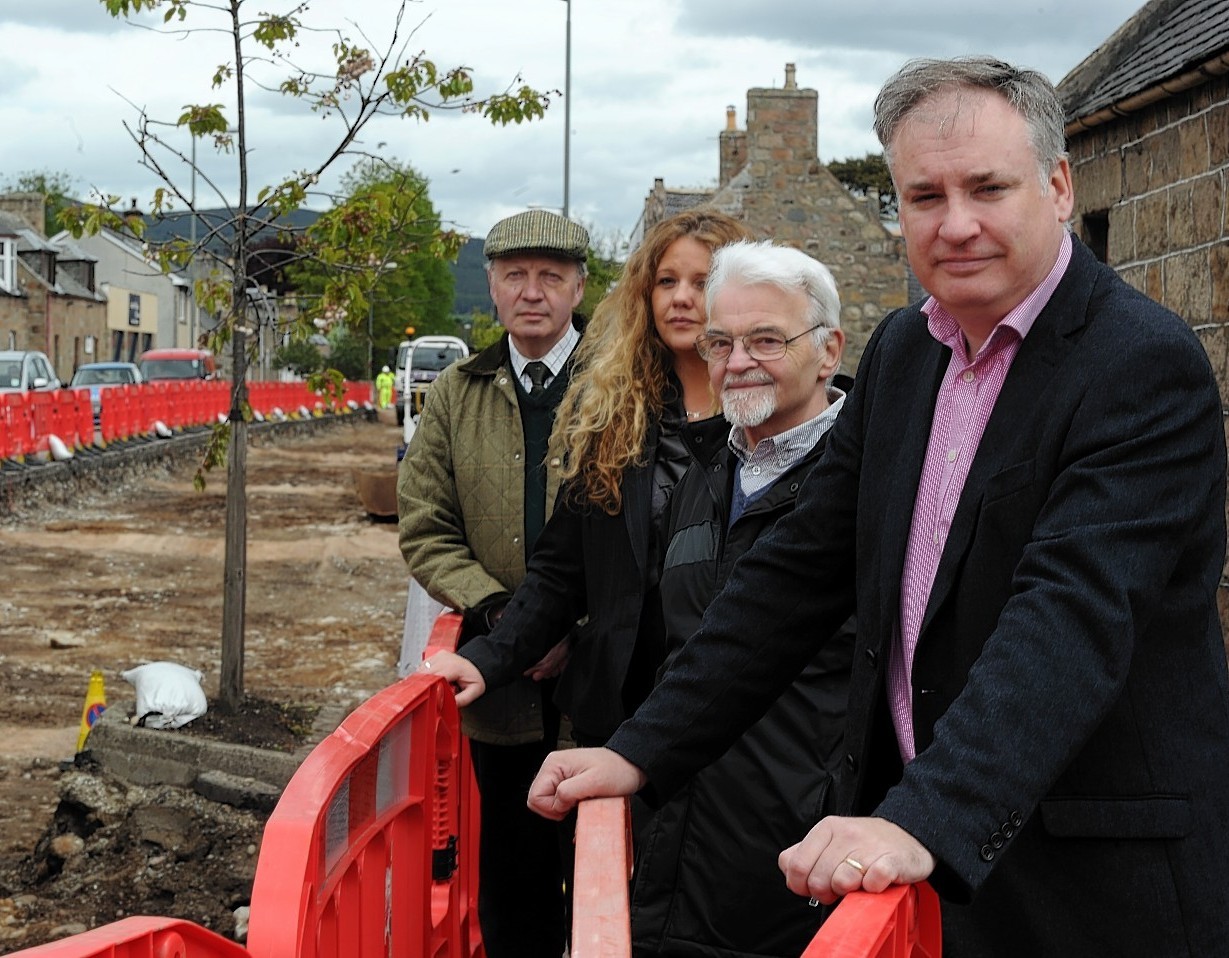 Traders in a Speyside village will meet transport bosses today to discuss a programme of roadworks which they claim has wreaked havoc on their businesses.
An extensive resurfacing scheme along Aberlour's High Street began four weeks yesterday.
Businesses on the A95 route hit out against the project when it was announced, saying its timing over the summer season would destroy the local tourist trade.
And this afternoon a group of traders will hear whether Transport Scotland has agreed to their request to postpone certain sections of the scheme until the autumn.
The owner of the High Street's Fresh-on-Spey restaurant, Ronnie Noble, said he had noticed a sharp drop in custom along the route since the works began.
He said: "Many of the businesses in Aberlour have been struggling since these roadworks commenced.
"Most traders I have spoken to have talked about a fairly major drop in trade.
"At the moment I'm half a mile away from where the works are taking place and I'm suffering, so I fear things will only get worse.
"I look forward to meeting with Transport Scotland, and hopefully we will be given an answer one way or the other as to how the roadworks will proceed."
Though many businesses have protested against the scheme, a number of locals have welcomed repairs to the road, which has been badly damaged by decades of use by heavy goods vehicles travelling from the region's malt distilleries.
A Transport Scotland spokeswoman said: "Work on Aberlour High Street is progressing well and many members of the community have told us that they are pleased with how it is being carried out.
"Our operating Company, Bear Scotland, has consulted with the community and businesses throughout the project. We want to do all we can to try to address any concerns at today's meeting.
"Bear Scotland is doing what it can to spread the message that Aberlour is open for business, with new signs at either end of the village."
Moray MSP Richard Lochhead visited Aberlour to speak with locals both for and against the scheme last week.
He said: "The one thing that was clear from my visit was that everyone in the village feels these road improvements are vital.
"But businesses reliant on tourist trade over the peak season have real concerns on the impact the disruption will have on their livelihoods."