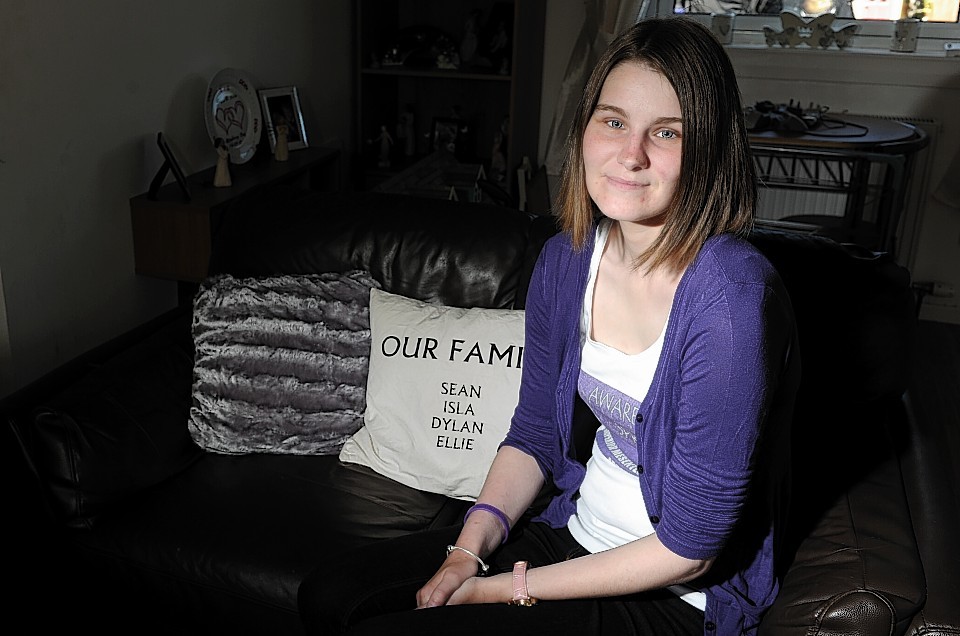 A woman who fears she has just months to live has been told NHS Grampian will not pay for her to have lifesaving surgery abroad.
Elgin mum Isla Evans suffers from an illness so rare it cannot be treated in the UK.
And she believes her only hope of surviving the increasingly painful stomach disorder is to have surgery in Germany.
The 31-year-old claims she was misdiagnosed as anorexic for years before her condition was finally identified as superior mescentric artery syndrome (SMAS).
She believes her only hope is to have pioneering treatment in Germany.
But the north-east health board has now told her it will not help fund the £16,000 cost of travelling to the continent to have an operation.
Although recent scans have established the agonising physical problems Mrs Evans is living with, she claims correspondence from NHS consultants indicates they believe the condition exists "only in her head".
She said yesterday: "The NHS keeps saying I'm mad, but X-rays were taken last year at Dr Gray's Hospital in Elgin which showed exactly why I was in such pain.
"I was diagnosed with SMAS then, but now it's as if they have taken the diagnosis back to avoid having to help pay for my surgery abroad.
"The last letter NHS consultants sent me said they felt my issues were to do with eating rather than pain.
"They've even suggested I would benefit more from hypnotherapy than going abroad for the operation."
Mrs Evans first experienced SMAS aged 10 and the ever-worsening condition destroyed her health following the birth of her youngest child.
An obstruction to her intestine – caused by a major artery – means digesting food is an agonising process for her and it has now started to compress one of her kidney as well.
Growing increasingly weak,
Mrs Evans, who says she is becoming increasingly weak, believes that if she delays having surgery beyond this summer she may be unable to travel abroad.
She fears she could have only "months to live" unless she has the surgery.
Moray MSP and Scottish Government minister Richard Lochhead has now challenged NHS Grampian over her treatment.
He said yesterday: "Mrs Evans has been in touch with me and I am continuing to act on her behalf by raising her ongoing concerns with NHS Grampian.
"This is a complex and sensitive case and I will continue to do what I can as her local MSP."
An operation devised by Professor Wilhelm Sandmann, who is based at Duisburg in western Germany, has had a 100% success rate on people affected by the same form of SMAS Mrs Evans is suffering from.
It involves cutting the major artery and rerouting it away from the intestines and kidneys.
NHS Grampian said: "It would be inappropriate to comment on an individual patient or the outcome of their treatment request.
"Speaking generally, an individual patient treatment request (IPTR) is made to the office of the medical director and requires support from a GP or consultant.
"A decision to support or reject the request is only made after expert opinion is sought."
After NHS Grampian's refusal to help with funding. Mrs Evans's husband and full-time carer Sean began canvassing local businesses in an attempt to generate donations, which can be made via www.gofundme.com/nahu68.