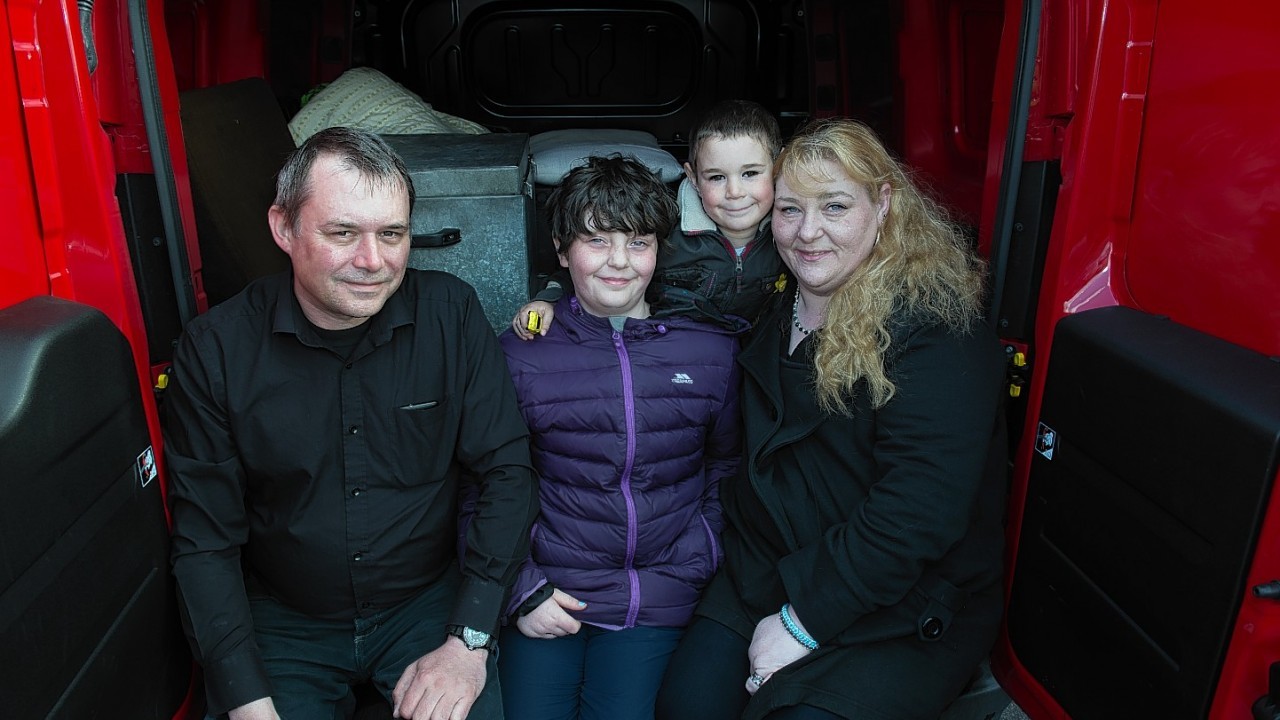 A young boy who sparked a major search on Shetland after going missing for six hours was found safe and well – asleep in his father's van.
Concern was so high for five-year-old Bradley Simpson that RAF Lossiemouth was preparing to fly a squad of police officers to the islands to help the search.
But it emerged that the youngster had abandoned his bike and crept inside the van belonging to his father, Gordon, to sleep.
Mr Simpson locked the van, which contains his disco equipment, without noticing his son in the back.
The family, of Norstane, Lerwick, last night thanked emergency services and members of the community who turned out in force to look for the little boy.
Lerwick police station and Shetland coastguard sent out search teams, while the local community joined the hunt as word of his disappearance across social media.
Mother Leona said she thought Bradley was sleeping at her mother's house, across the road, while her mother believed that he was at his own house after seeing him playing on his bicycle.
The family raised the alarm at around 8pm on Saturday night, after realising that he had not been seen for four hours.
Bradley was found at around 10pm when the family checked the van.
Mrs Simpson said: "We run a disco and have got a cushion and pillows in the back of the van.
"Bradley had taken all of them and made a bit of a nest and fallen asleep."
Mrs Simpson said: "The police had organised a helicopter to fly up more officers from RAF Lossiemouth and there were people driving all the way from Mossbank (30 miles away) to help.
"Every door we knocked on, the people joined in. It just goes to show what community spirit there is in Shetland.
"Sometimes in Lerwick you can feel a bit alienated. I don't talk to all of my neighbours, but this showed that people will drop everything to help when a kid's in trouble."
She said she was convinced Bradley was across the road with her mother, while her mother thought she was with him.
Mrs Simpson said that when he climbed into the van, her son had not closed the back door properly.
When his father saw the door on the latch he pushed it shut and locked it without realising his son was asleep inside.
Throughout the search, Bradley did not make a sound and no one thought to check the locked van until two hours into the search.
"In some ways I feel glad he was safely locked up in the van, but I wish we had known," his relieved mother said yesterday.
"For him it's all been a bit of an adventure, though he was a bit shaken up when we first found him.
"Shetland is such a safe place. We drill into the kids to be careful, but I don't want to closet him and it's such a fine line between giving them the freedom to explore and keeping them safe."