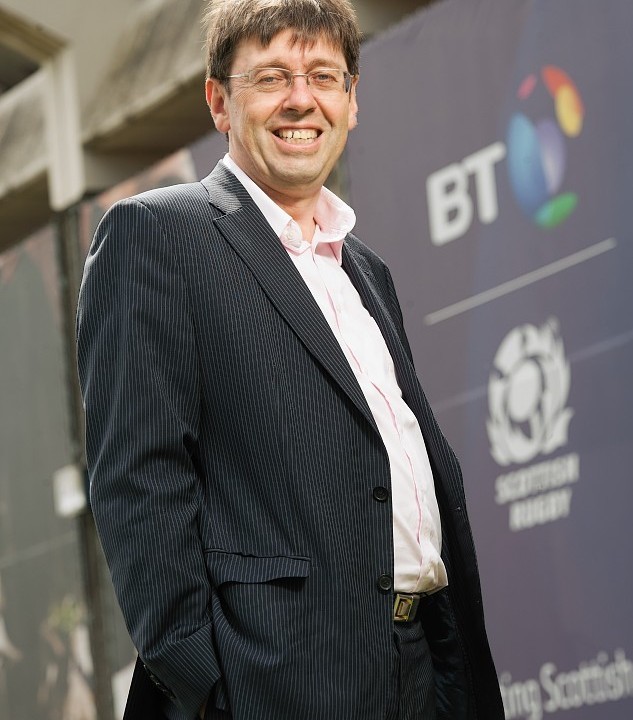 BT is leading the charge for the north-east of Scotland to work better, faster and stronger.
The company, which has invested more than £3billion in transforming the country's affordable broadband experience, is focused on allowing the north-east to cater to a global audience and set its own working boundaries.
Brendan Dick, director, BT Scotland, said: "BT and its employees make a major contribution to the Aberdeen economy. They are a key part of its prosperity and economic wellbeing.
"Every day, BT helps thousands of local people to communicate, do business, be entertained and stay informed.
"In addition, we are creating a high-speed fibre broadband network which will be essential to the future success of local businesses and households.
"The potential benefits offered by that network are huge by any standards."
Alongside Aberdeen's energy giants, BT is dedicated to helping small home-based businesses operate to their full potential.
"There are a lot of smaller SMEs in the area, who start with humble beginnings in the home, and we're equally dedicated to ensuring they're equipped with the broadband they need to succeed," Brendan added.
For Brendan, it's not just words. BT has put its money where its mouth is.
According to the latest independent report from Regeneris Consulting, BT generated £34million in GVA (Gross Value Add) for the Aberdeen economy and supported 418 jobs across the region through direct employment, its spending with contractors and suppliers and the spending of employees.
It has also invested heavily in the north-east connectivity infrastructure.
In addition to its commercial roll-out, the firm is one of the biggest investors in the Digital Scotland Superfast Broadband Partnership, making up £126million of the scheme's £410million total.
The move has seen BT partner with the Scottish and UK Governments, Highlands and Islands Enterprise and , Scottish local authorities to extend fibre broadband across the city and shire and into places like Bucksburn and Dyce.
Today, more than 180,000 homes and businesses in Aberdeen and Aberdeenshire can access fibre broadband services at wholesale speeds of up to 80 megabits per second (Mbps) from their choice of service provider.
The firm has also managed to leverage speeds of up to 10 gigabits per second for businesses in Aberdeen – 10 times greater than the much-heralded Gigabit City.
These services are also available in places like Fraserburgh, Peterhead and Stonehaven – not just in the city.
The drive for better, faster and stronger connectivity is aimed at supporting a changing workplace landscape, according to Brendan.
"If I have a Wi-Fi connection, my laptop and a smart phone, I can do my work from wherever I am in Scotland," he said.
"I don't need to be in the office and I think the business community is starting to recognise the benefits of supporting a flexible workforce."
A recent poll by Unify found 43% of respondents would prefer flexible working to a 10% pay rise.
The workforce's appetite for a more-fluid workplace has since been met with the ability to do so, thanks to recent government changes opening up flexible working requests to the majority of the workforce.
On the home front, BT is setting the example.
Brendan said: "For me, an hour stuck in traffic is an hour wasted. Flexible working makes sense and it has been reflected in our ability to retain mothers after they return from maternity leave.
"By agreeing a flexible term that works for both them and the company, we've managed to retain more than 90%, which is well over the country's average."
But it all boils down to the groundwork, Brendan added.
From Ballater to Banchory and Stonehaven to Mintlaw, BT is helping north-east businesses, communities and homes operate in tandem – ultimately, allowing north-east people the freedom of choice.
Brendan said: "This is about children and learning, about people running businesses from home and larger companies leveraging the power of a remote workforce.
"As the communities and businesses look to evolve, it's our job to ensure they're able to do just that. And we're happy to do it."
BT employs 330 people in Aberdeen. The company's team operate in a range of roles, from engineering and customer service to trades and professions, including mechanics, finance and legal work.
Openreach, BT's local network business, is currently looking to recruit engineering apprentices in Aberdeen.
Brendan said: "In Aberdeen, the word engineer has historically been associated with the oil and gas sector.
"But there are equal engineering (and other) opportunities in our sector and we're a firm supporter of apprentices, offering them a supported learning environment."
Interested applicants can apply here.