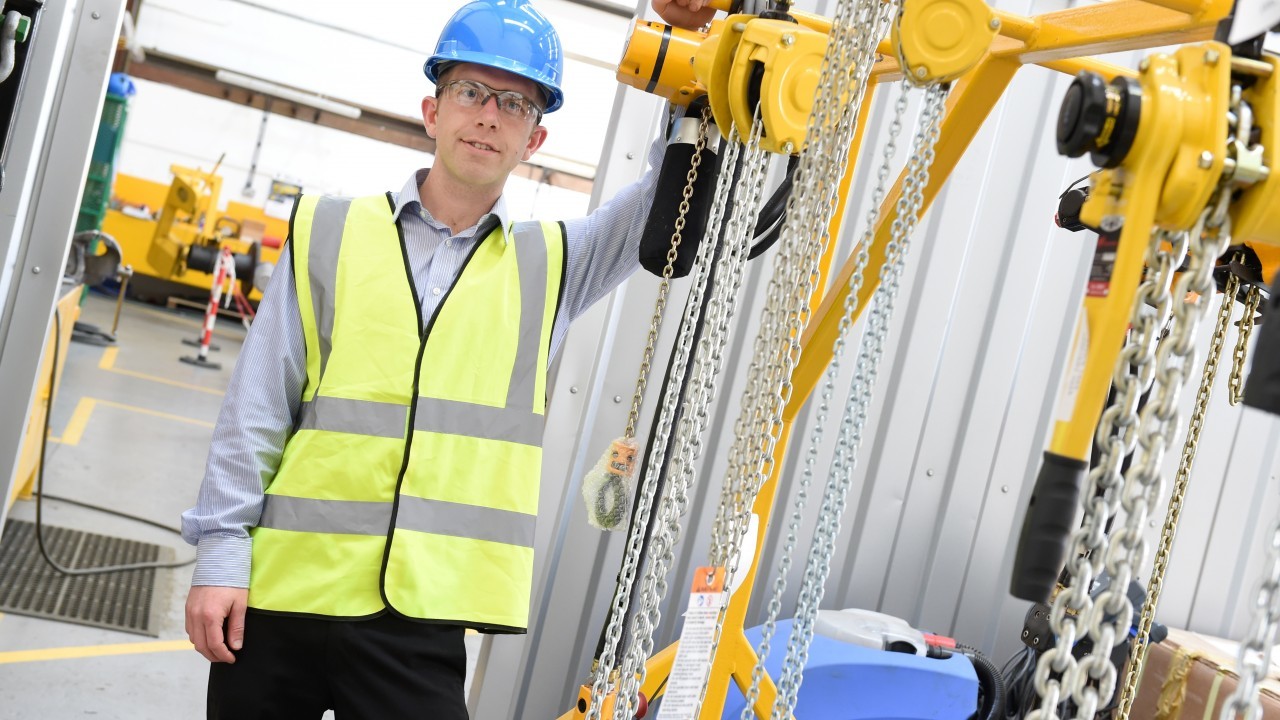 27-year-old Calum Coutts from Edinburgh graduated with a BEng Mechanical degree.
Now he works as a mechanical engineer for Fisher Offshore.
WHAT DOES YOUR JOB INVOLVE?
It is a really varied role. Fisher Offshore provides fully integrated engineered solutions to the offshore, subsea and marine industries alongside a comprehensive range of equipment for rental and sale – everything from winches and hoists, marine cranes and deck machinery to subsea hydraulic tooling, breathing air compressors, handling systems, deck equipment, offshore pumps and powered umbilical reels. My role is to project manage, helping clients select the best equipment for the job and providing solutions to particular challenges. We have the scope to design bespoke pieces of equipment or engineer modifications to existing kit, so every day and every project is different.
WHAT IS YOUR JOB'S BIGGEST CHALLENGE?
As part of the onshore team, the biggest challenge is being part of projects in which equipment is being deployed primarily offshore – and quite often on the other side of the world, with Fisher's international reach growing all the time. The key is good communication and we get daily reports from our technicians working offshore, providing feedback on the performance of equipment and allowing us to meet any additional needs they may have.
BEST THING ABOUT YOUR ROLE?
Getting to work on such a wide range of projects is great. I grew up in Edinburgh and studied for my degree at Napier University, so the energy industry obviously wasn't as prominent as it is in the north-east. I've discovered first-hand how the oil and gas sector really pushes engineers to develop and I've worked across a really diverse array of tools and equipment, something I wouldn't have had as an engineer in a more confined industry.
BEST CAREER ADVICE?
I think the best advice I've had is to take every opportunity to learn, especially from the experienced engineers around you. I have been very fortunate at Fisher Offshore to be able to gain a lot of practical experience in a short period of time, which has been really valuable on the back of my university studies.
WHAT'S YOUR DREAM?
For every engineer, the goal is to make a lasting contribution and I'm no different. I really enjoy being able to support the problem solving we do at Fisher Offshore, engineering solutions to issues which are presenting challenges to our clients. There's the opportunity to make a real difference to the operations on the frontline in the industry.