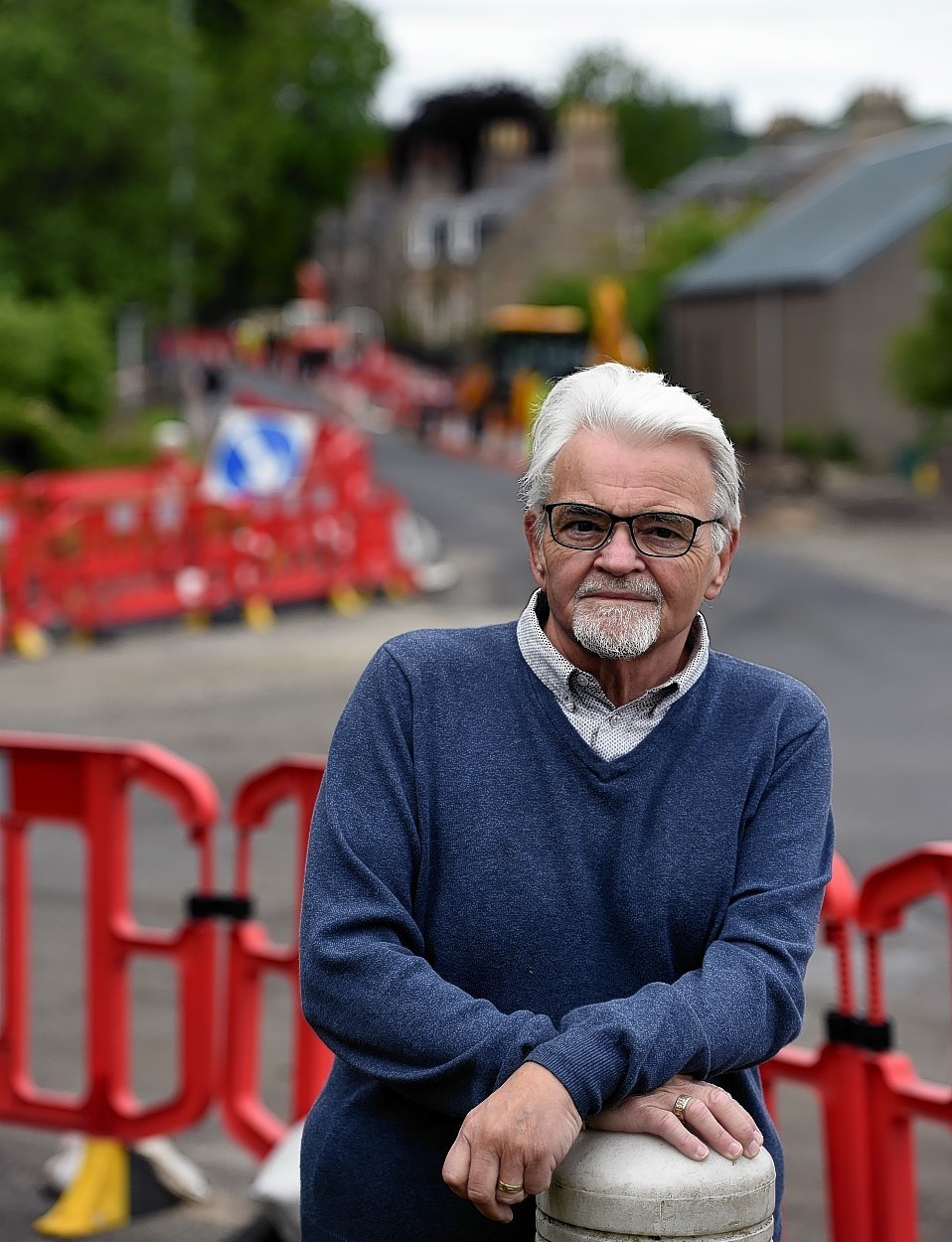 Traders in a Speyside village are appealing for local support amid claims a controversial roadworks programme has already caused takings to plummet.
A resurfacing project began along Aberlour's High Street last month, despite fears from businesses that the works would wreck the tourist trade over the summer.
Local firms, who had unsuccessfully asked for the scheme to be delayed until after the busy season, are now working with Transport Scotland to ensure they can stay afloat.
Ronnie Noble, owner of the High Street's Fresh-on-Spey restaurant, said traders were planning a street party when the project was over.
Mr Noble said: "We accept the roadworks are here to stay for the summer, and now we are just asking for people to come and support us to make up for a loss in our usual summer earnings.
"I know some companies have reported takings being down by over 25% compared to most years.
"We understand the roadworks will bring immense benefits to Aberlour, and when they are over we are planning a street party to mark the occasion.
"Everybody is suffering big time, but we want to stay positive."
Though traders in Aberlour have never debated the necessity of the resurfacing programme, many feared its timing would spell the "death knell" for this year's tourist trade.
Earlier this month Moray MSP Richard Lochhead backed a request from local business owners that the £2million A95 improvements programme be delayed until after the summer.
However, last week Transport Scotland announced the works would proceed as scheduled, with a planned completion date set for early August.
Sarah Nairn-Anderson, owner of the High Street's Three Bags Wool store, said she was so horrified by that decision she stormed out of the meeting.
Transport Scotland and contractors Bear have pledged to minimise disruption as far as possible during the scheme.