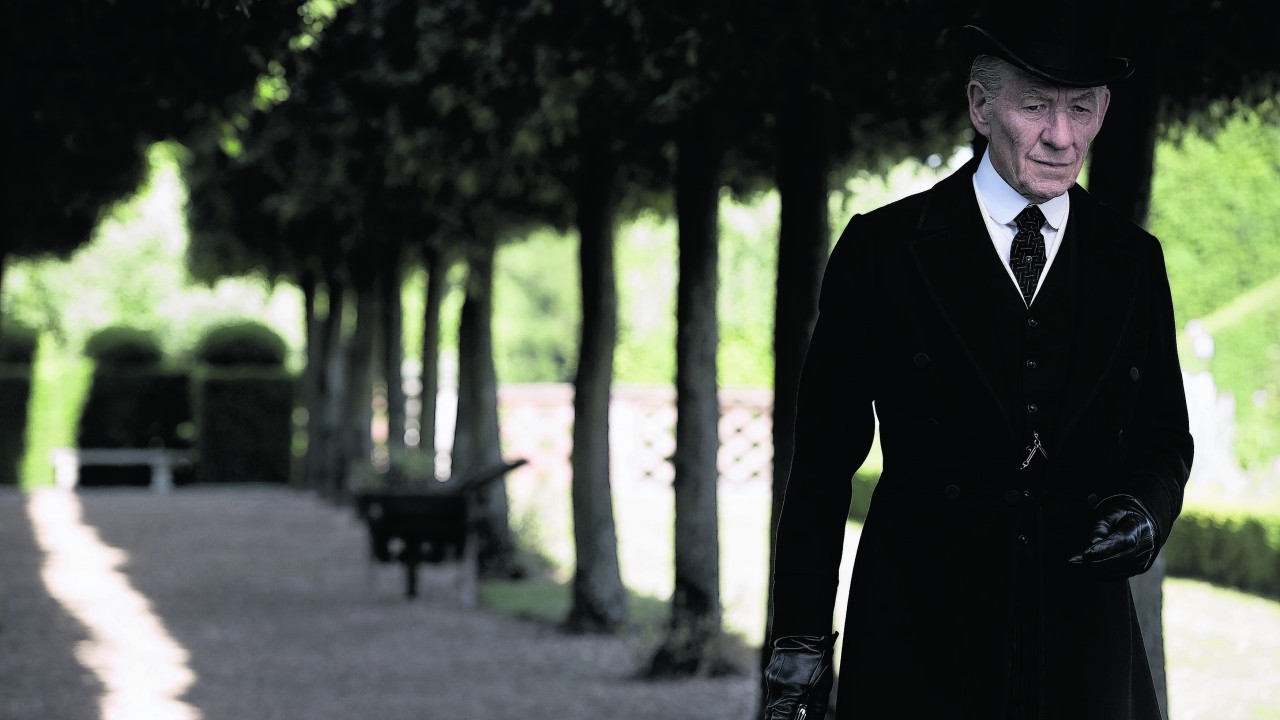 MR HOLMES (PG)
3 stars
No one is immune to the allure of that cruel and merciless mistress: time.
She saps strength and suppleness from athletic bodies, defies every cream to wither beauty and dulls the sharpest intellects.
Mr Holmes imagines the twilight years of one of literature's icons, who is facing the grim reality of dementia with what remains of his once-glorious wit, aided by doses of a rare restorative plant from Japan called Prickly Ash.
This Sherlock, portrayed with dignity and steely resolve by Sir Ian McKellen, is no longer the aloof master of deduction who traversed the pages of Sir Arthur Conan Doyle's imagination.
Instead, he tends bees on the Sussex coast, haunted by the one case he failed to solve – if only he could recall the facts.
Bill Condon's slow-burning drama tests our little grey cells with a perplexing subplot: The Curious Case of the Thrice Oscar-Nominated Actress and the Wayward Accent.
Laura Linney is one of the finest performers of her generation, but here she is undone by a vocal delivery that roams wildly between the west country, Ireland and America.
Her valiant struggles are an unnecessary distraction.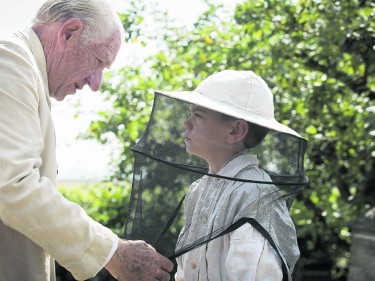 The year is 1947, and Sherlock Holmes (McKellen), now 93, is a shadow of the brilliant logician who once held court at 221b Baker Street flanked by Dr Watson (Colin Starkey) and Mrs Hudson (Sarah Crowden).
The ageing sleuth has retired to Cuckmere Haven, where he fusses over his hives, struggles to piece together fractured memories and infuriates his widowed housekeeper, Mrs Munro (Linney).
Her spirited son Roger (Milo Parker) is fascinated by Sherlock and the boy shows a natural aptitude with the bees.
"Exceptional children are often the product of unremarkable parents," Holmes observes coldly, wounding Mrs Munro.
The lad inspires Sherlock to delve into the fog of the past to recall his only unsolved case – a missing-person inquiry in 1919, involving a distraught husband, Thomas Kelmot (Patrick Kennedy), and his beautiful wife, Ann (Hattie Morahan).
As Sherlock's addled mind drifts between that ill-fated pre-war investigation and the present, the old man edges ever closer to an inglorious end.
Mr Holmes is distinguished by McKellen's measured
central performance and the strong support from rising star Parker.
The script slowly unravels the myth of the literary sleuth, including one bittersweet scene of the ageing Sherlock watching a film in which Basil Rathbone portrays him with unnatural gusto.
Plotting is pedestrian – there are no twists or big reveals – allowing us plenty of time to marvel at the picturesque locations, including one breathtaking shot of the white cliffs of Dover.
We'll meet Holmes again, in many different guises, but few will be as heartbreakingly frail or haunting as this.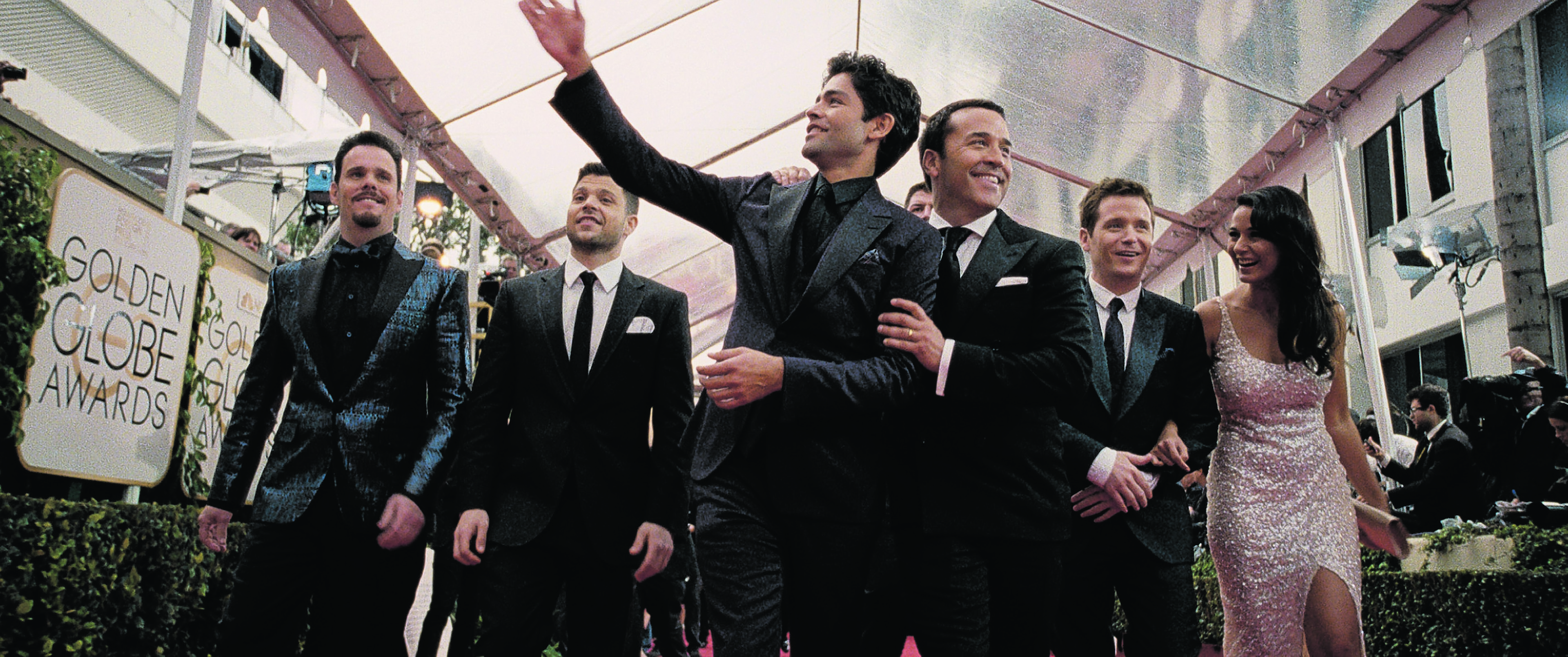 ENTOURAGE (15)
2 stars
I've never watched Entourage, the long-running HBO comedy drama based loosely on Mark Wahlberg's experiences as an actor in image-obsessed Hollywood.
Having spent 104 tedious minutes in the company of this vapid big-screen spin-off, written and directed by show creator Doug Ellin, I'm staggered the TV show survived for eight series.
A flimsy plot provides five central characters with myriad opportunities to bellyache about their fabulous millionaire lifestyles in the American Mecca of film-making, surrounded by gorgeous, scantily clad women and designer labels.
It's impossible to sympathise with these ingrates, who have their hearts' desires – including fairytale romances – but still want more.
Ellin's script venerates greed in each cameo-laden frame, asking us to root for the egotistical quintet as they cruise the streets in a Cadillac convertible, moaning about every little setback in their enviable lives.
In the current age of austerity, Entourage's determination to bow down at the altar of decadence sticks in the throat.
A hilariously wooden opening narration from Piers Morgan provides an update on the characters since the TV show ended in 2011.
Hollywood star Vince Chase (Adrian Grenier) has divorced his wife after nine days and is seeking a new creative outlet as a first-time director of the dystopian fantasy Hyde.
Manager Eric (Kevin Connolly), half-brother Drama (Kevin Dillon) and pal Turtle (Jerry Ferrara) support Vince's dream, while wheeler dealer agent Ari Gold (Jeremy Piven) is now a film studio executive, who has stumped up $100million to finance Vince's bold vision.
The project is over budget and Vince needs more funds to complete his masterpiece.
Texan multimillionaire Larsen McCredle (Billy Bob Thornton), who bankrolls the film studio, isn't pleased to learn about delays to Hyde.
"If it fails, you go down in flames quicker than the Hindenburg," Larsen warns Ari.
The Texan dispatches his son Travis (Haley Joel Osment) to Hollywood to view an unfinished cut and decide whether or not to meet the extra budget demands.
Entourage feels like an elongated TV episode that has mistakenly found its way into a cinema projector.
Gags fall flat repeatedly, a subplot involving the big gay wedding of Ari's former assistant (Rex Lee) verges on offensive, and the cast struggle to find attractive traits in their self-obsessed protagonists.
To emphasise the pointlessness of the entire enterprise, after 90 minutes of tedium, Vince and co suddenly remember they have several million dollars lying around and can meet the shortfall themselves.
As the end credits approach – although not quickly enough – the film clumsily attempts a self-referential wink by inviting the characters to contemplate a TV show about their bromantic escapades.
"Dullest thing I've ever heard," deadpans Ari.
It's a rare moment of honesty and clarity from Ellin amid the
dross.