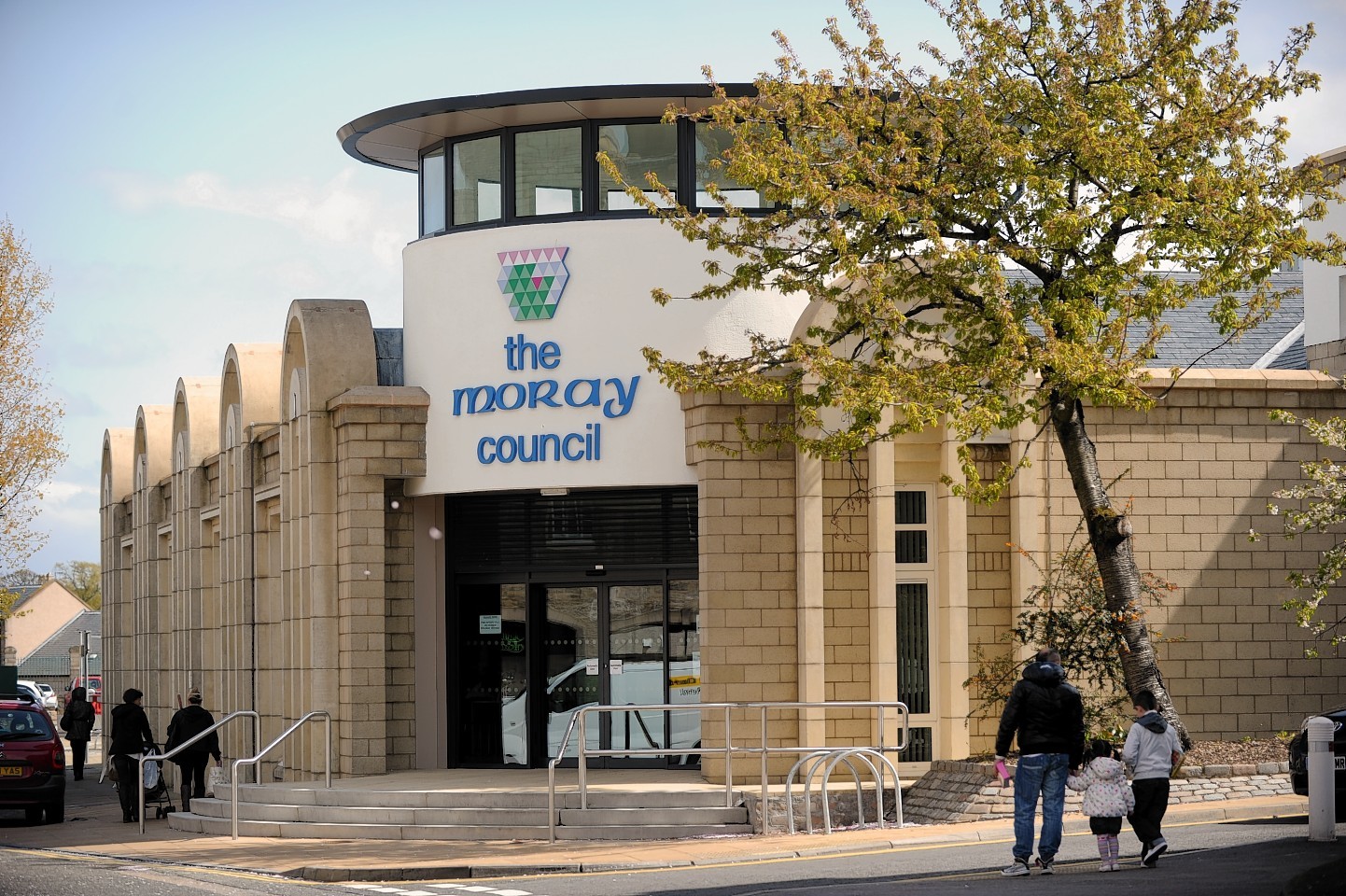 Multimillion pound plans that could shape Moray's future sporting stars were revealed last night.
More than 250 Elgin residents of all ages flocked to a public meeting last night to find out more about the plans for their long-awaited sports complex.
Sandy Adam, owner and chairman of Springfield Housing, revealed last month that he had acquired land in Elgin for the future facility and since then rumours have swirled on where it might be and what it could include.
Last night the developer brought the speculation to an end as he announced his plans to build the centre in the south of the town, to the right of the Linkwood distillery.
And as the floor was opened for questions, Mr Adams urged local businesses and groups to get behind the project – like Moray games impresario Leslie Benzies already has.
Mr Benzies – the man behind Grand Theft Auto and president of the Rock Star North computer games firm – has backed the centre, which will otherwise run as a charity receiving grants form various sporting and government bodies.
Mr Adam said: "Mr Benzies runs the Benzies Foundation to encourage sport and fitness within communities, and there's no better community for him to help than the one he grew up in.
"The most important thing we need though, is public support, in order to convince backers to fund us.
"And the more support we receive, the bigger the centre will be."
It is hoped that at the very least, construction will have started by 2017.
Residents wasted no time in telling Mr Adam what they felt the sports centre needed to meet the aspirations of the region.
Amateur tennis player Keith Meisner, a contemporary of Andy Murray, submitted a letter which was read out during the meeting.
He warned that unless indoor courts became a feature of the area, it would never produce a Murray.
The letter said: "I grew up playing tennis but had to leave Elgin at the age of 14 to pursue my career as there were no indoor courts to practice on.
"I asked Jamie Murray how much benefit he and his brother received from having indoor courts on their doorstep and he said 'monstrous'.
"If he and Andy Murray didn't have local access to those courts they might not even have pursued tennis.
"Had Andy Murray grown up in Elgin, chances are he would not have become Wimbledon champion."
People in attendance raised topics on all manner of other sporting pursuits.
There was a request from Parkour instructor Tim Pearce to create "a play park for grownups" where the athletic training discipline could be practised.
Elgin City FC chairman Graham Tatters stressed the need to prioritise 3G pitches.
The chairwoman of the Lossie Ladies netball group, Sue Hastie, said that better quality netball courts were badly needed.
She said that though the surfaces the group currently use at high school gyms are new, they "seem like they were put down by blind monkeys".
The question session concluded with Elgin 12-year-old Jamie Angus raising a request that Mr Adam look into establishing an indoor skating area at the venue.
He said: "It would be pretty cool to build a new skate park, skating is really fun but my friends and I often can't use the one in town because it always rains.
"It would be better if we had an indoor one."
The need for better sporting facilities has been highlighted as a pressing concern in Moray for a number of years, and was raised prominently during a sports summit chaired by Mr Lochhead in 2012.
Last night the MSP said: "The best dreams are the ones that come true, and if we all work really hard this will be one of them."