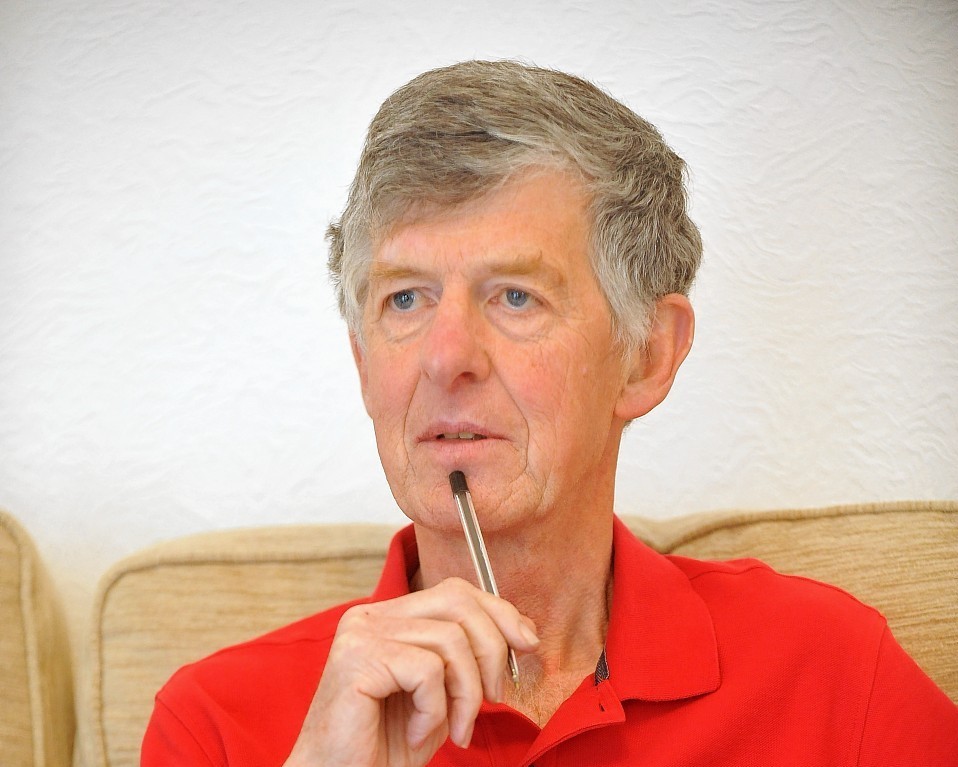 A Moray pensioner took his pursuit of knowledge to new levels when he appeared on an ITV teatime favourite last night.
Elgin's Hamish Cameron, who previously made it to the final of Mastermind, challenged one of the country's top quizzers in an episode of The Chase.
The 69-year-old, who lives in the town's Forteath Road, pitted his wits against one of the show's resident know-alls, Anne Hegerty, in the opening round.
Mr Cameron's team went on to compete for a top prize of £12,000 in the final stage of the game, but were beaten by the intimidating "chaser".
Though he left with only enough money to pay for a bus fare home, Mr Cameron was philosophical in the face of defeat.
He said: "Appearing on The Chase was quite relaxing compared to being on Mastermind, as I had a team with me as opposed to being up there by myself.
"It was far less pressure, and I really enjoyed myself.
"I'm a big fan of quizzes, and for me it's about the challenge rather than the money.
"I retired eight years ago and I find trivia helps keep the mind active."
On his plans for the future, he added: "I might go on Mastermind again, and see if I can go one better."
Last April he made it to the final of the BBC's legendary quiz show, answering questions on 16th-century artist Paolo Veronese and Ramsay Macdonald as his specialist subjects along the way.
Mr Cameron went to Carron Primary School as a child.
He later attended Forres Academy, and studied maths at Aberdeen University before embarking on a 26-year career as IT manager at the Johnstons of Elgin cashmere plant.