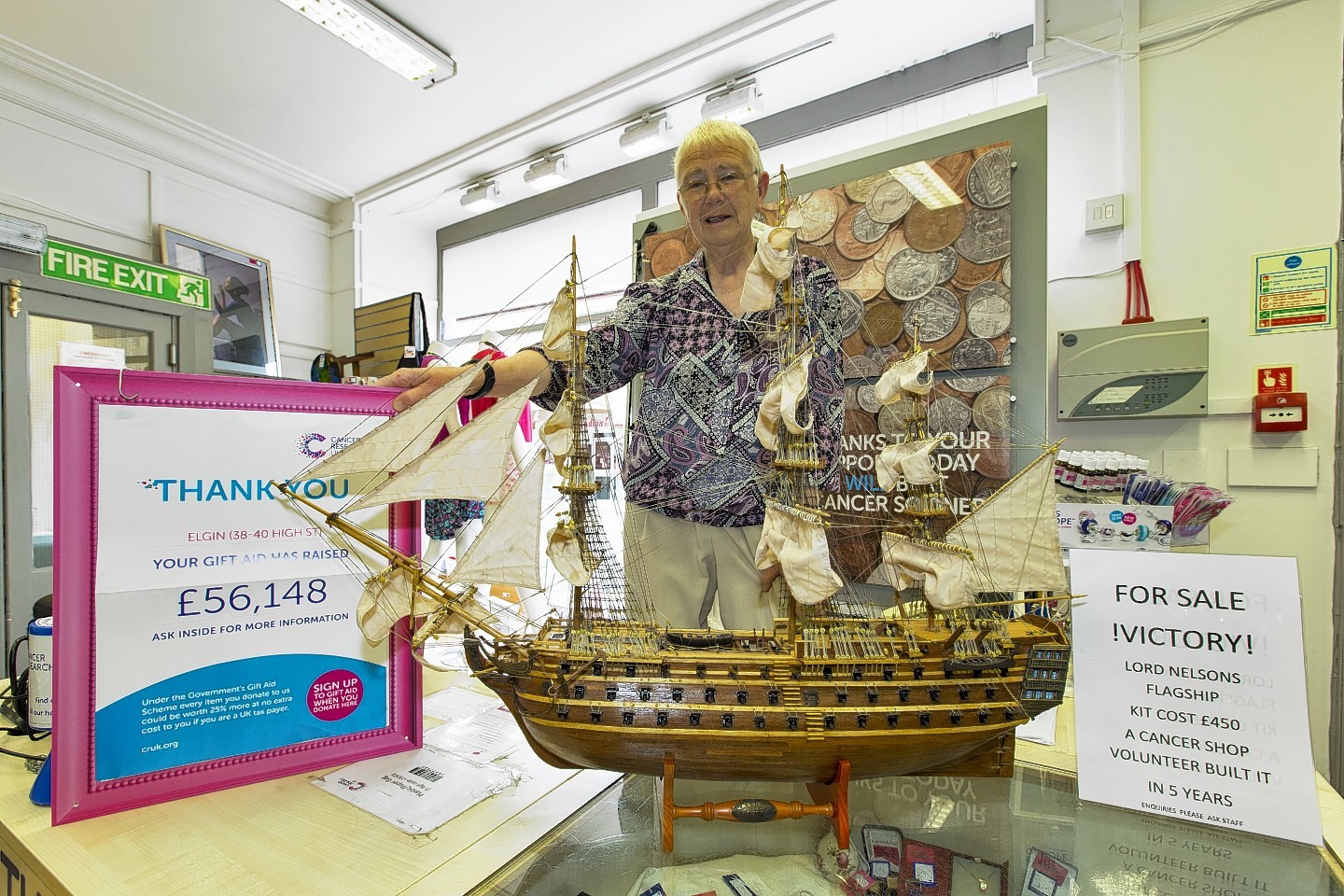 A model ship which took a dedicated fundraiser more than two years to build is being auctioned off to raise funds for a cancer charity.
Barbara Nash, 74, spent countless hours working on an exact replica of the HMS Victory, spending £450 on parts to ensure the vessel was a match for the famous flagship.
The model is now moored in the window of Elgin High Street's Cancer Research UK store, where it has been catching the eye of passers by for the past several days.
Visitors to the store are able to bid secretly on the detailed facsimile, with proceeds going to the cancer charity.
The ship's journey to completion was anything but plain sailing, though.
Originally the partly-constructed model was dropped off at the store by a customer whose husband had died soon after embarking upon the project.
The recently widowed woman asked shop staff whether they knew of anyone who could finish the job, and avid model ship enthusiast Miss Nash readily volunteered.
But after two-and-a-half years of preparation, the ship's maiden voyage from Miss Nash's Cullen home to the Elgin shop earlier this year ended in catastrophe.
The HMS Victory's delicate rigging caught on the door of the car it was being transported in and snapped, requiring a further three months of work to repair the damage.
Miss Nash, who has volunteered at the charity shop for the past 14 years, said the effort would be worth it if the ship collects a worthy bounty for Cancer Research UK.
She said: "When I retired from work as a midwife about 20 years ago I took up model ship-building as a hobby.
"I'm a very practical person and it's just something I've always enjoyed, I've made replicas of many famous vessels.
"Sadly though, due to my arthritis it is the last ship I will ever be able to build.
"It took a lot of work, but it was worth it to see the finished product and I just hope it raises a lot of money."
Fellow Cancer Research UK volunteer John Mackintosh added: "The ship is a real talking point, folk ask about it every day."
The real HMS Victory was a 104-gun first-rate ship of the line of the Royal Navy, launched in 1765.
The boat is best known as Lord Nelson's flagship at the Battle of Trafalgar in 1805.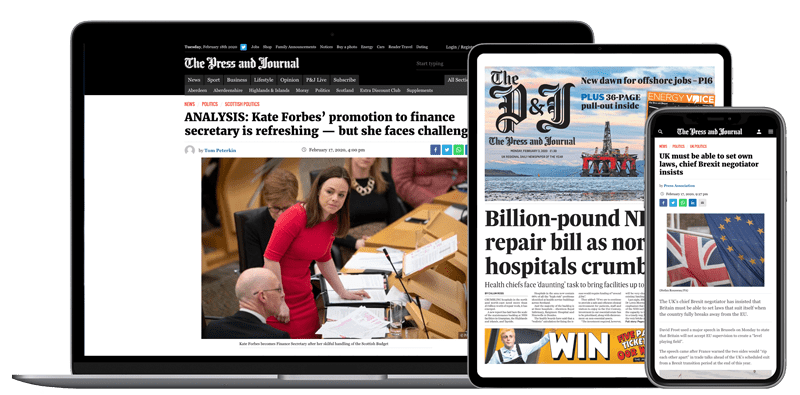 Help support quality local journalism … become a digital subscriber to The Press and Journal
For as little as £5.99 a month you can access all of our content, including Premium articles.
Subscribe