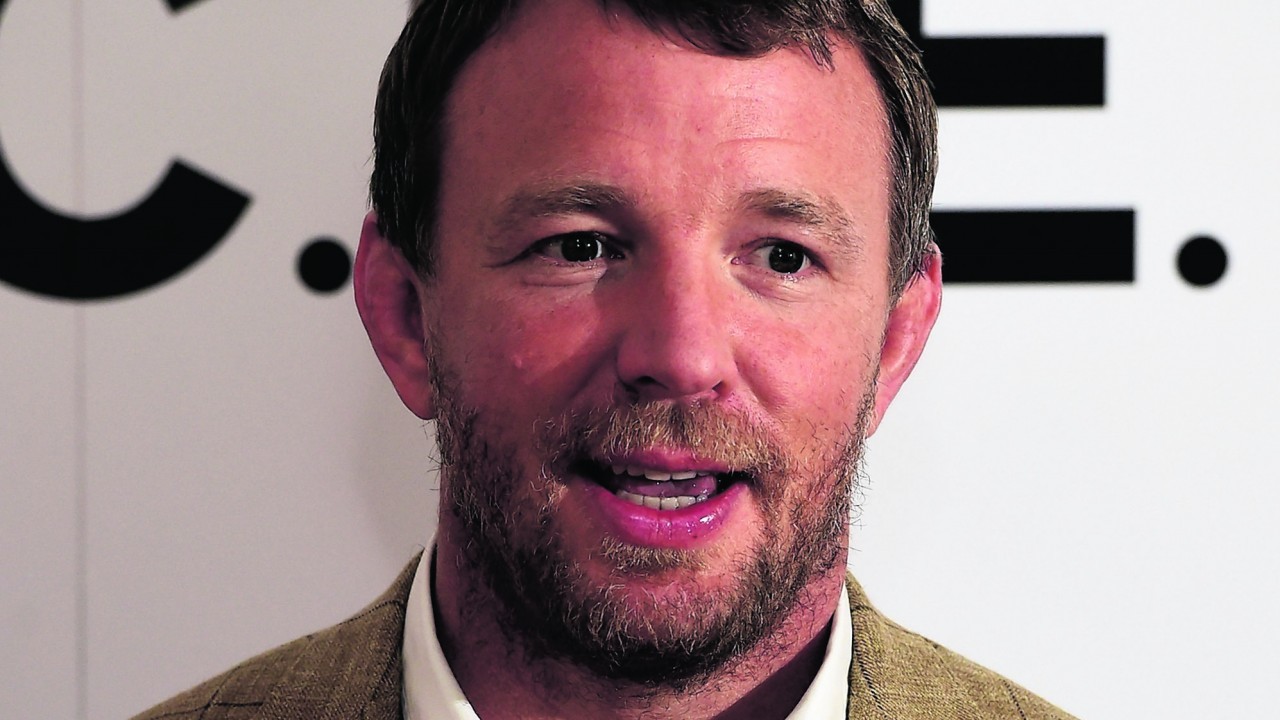 YL gets the lowdown on The Man From U.N.C.L.E.,
Guy Ritchie's slick big-screen adaptation of the 60s TV series
In the days leading up to Guy Ritchie's recent nuptials, social media allowed a candid insight into his stag do, where he and his mates were seen lounging on a private jet and sampling wine in Bordeaux.
And on the big day itself, with guests including Brad Pitt, David
Beckham and Jason Statham, one newspaper hailed him the 'king of
bromance'.
The director admits he finds male relationships fascinating.
"The way men interact with each other," he explains. "Even going back to 1998's Lock, Stock And Two Smoking Barrels, I'm drawn to that male-to-male dynamic as kind of a genre unto itself."
He's at it again in The Man From U.N.C.L.E, a big-screen adaptation of the 60s spy TV series, which he's directed and produced – as well as co-written, with his close friend and producing partner, Lionel Wigram.
EX-WIFE MADONNA
The two are so close, LA-based Wigram even lives with Ritchie and new wife, model Jacqui Ainsley, 33, and their three children Rafael, Rivka and Levi, for a large portion of the year. (Ritchie also has sons Rocco, who turns 15 on August 11, and David, nine, with ex-wife Madonna.)
"The main reason Lionel and I write and we're still together as partners is because we're both practical and like to see films manifest," explains 46-year-old Ritchie.
"Neither of us are frightened to make fools out of ourselves when it comes to writing, as long as it allows the process to move forward."
The pair worked together on the 2009 and 2011 Sherlock Holmes films, starring Robert Downey jun and Jude Law, and created the production company Ritchie/Wigram in 2011.
Unlike actors, who can easily make three or four movies a year, "you commit two years of your life to making one of these films, so you have to be cautious", Ritchie adds. "But we do like to see films actually become films, and it's all about the writing."
Their close living quarters is conducive to this.
"You spend three or four hours locked up in a room, then spend two or three hours in the pub and then another few hours over breakfast, and you realise you've done about 16 hours of writing in a day through sheer proximity."
Not that they work in Ritchie's pub, mind you, he sold his London pub The Punch Bowl a few years ago.
"Pubs weren't enough for me. Now I want to make craft ales and whatnot," he says, laughing.
In The Man From U.N.C.L.E, British star (and the current Superman) Henry Cavill plays elite CIA operative Napoleon Solo, who encounters his formidable KGB counterpart Illya Kuryakin, portrayed by Armie Hammer, best known for playing both twins in The Social Network.
They've both been sent to extract the same vital German asset (Gaby, played by Alicia Vikander) from behind the Berlin Wall at the height of the Cold War. But a few days later, they're informed by their respective handlers that they'll now be working together on the case.
He adds: "What we found so irresistible was taking these polar opposite agents and forcing them together. So they start out trying to annihilate each other and end up co-operating, but maybe still not entirely trusting each other. The story is largely the evolution of their collaboration."
WONDERFULLY SLICK
Set in 1963, we're introduced to a wonderfully slick world that's reminiscent of the early Bond movies, with a beautiful cast, clothing, cars and locations – but that's all secondary to the music for Ritchie.
"My first job in 1984 was a tea boy for Island Records, and it was always a toss-up whether I was going into the film game or into the world of music, and I'm still having that wrestling match, so I've got the best of both worlds in a sense," he explains.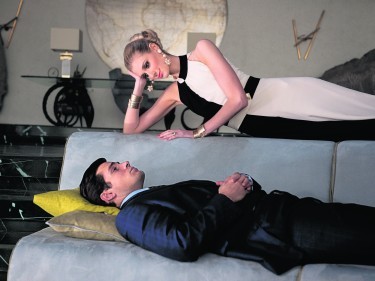 "I feel very strongly about music and spent a lot of time on this score, trying to impress on the composer, Daniel Pemberton, that the film should be subservient to the score. I want people to go, 'Do I like the music more than I like the film?' It's a fundamental element of my style of film-making."
While Ritchie sounds like he's from the east end, he was actually born in Hertfordshire. His parents separated when he was a child, and he lived with his model mother and her new husband, Sir Michael Leighton, until their divorce.
After leaving school, reportedly with just one qualification, he worked at Island Records before deciding to pursue a career in films.
"I used to make music videos in Soho at a place called Spidercom. It was the worst production company in the history of music video production companies," recalls Ritchie, who describes a small room filled with ambitious young film-makers.
"They were killer-aggressive, because you had to be – you were competing with each other. Then someone would come in and go, 'Right, who wants this job?', and it would be some terrible German rave band and you had to strangle one another to get it. And the irony is, in the cigarette break, everyone would talk about Fellini."
In 1995, Ritchie wrote and directed his first short film The Hard Case, about four east-end lads raising money to enter a card game. His first feature film, Lock, Stock And Two Smoking Barrels, was released three years later.
Made on a modest £1million budget, it became a huge hit and was nominated for Best British Film at the Baftas.
This was followed by 2000's Snatch, starring Brad Pitt, which was also favourably reviewed. Less so was 2002's romantic-comedy Swept Away starring Madonna, and the 2005 heist movie Revolver. But Ritchie rediscovered his mojo, returning to more familiar ground in the gangster-based RocknRolla in 2008.
SWEEPING FANTASY
His next big project is Knights Of The Roundtable: King Arthur, a sweeping fantasy adventure starring Charlie Hunnam, Eric Bana and Jude Law.
As someone who detests "a headless committee", Ritchie believes "it's important you have a point of view and then commit to it". In film-making – and in life.
"I'm aware, like all of us, there are moments when you feel confident and moments you're not, but I find you can fake it 'til you make it, like most things."
The Man From U.N.C.L.E. is out now.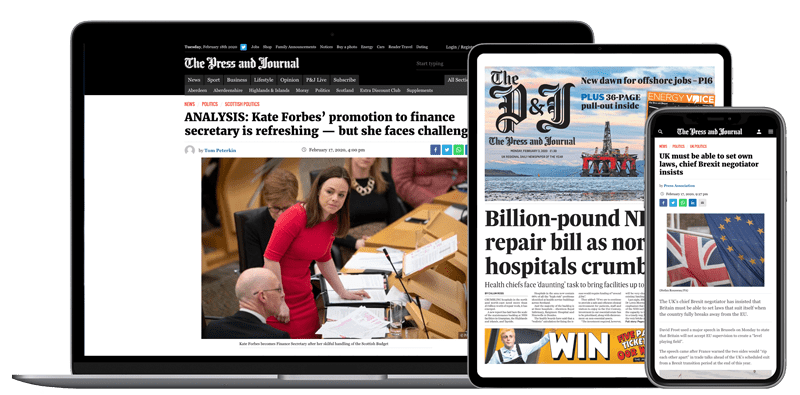 Help support quality local journalism … become a digital subscriber to The Press and Journal
For as little as £5.99 a month you can access all of our content, including Premium articles.
Subscribe