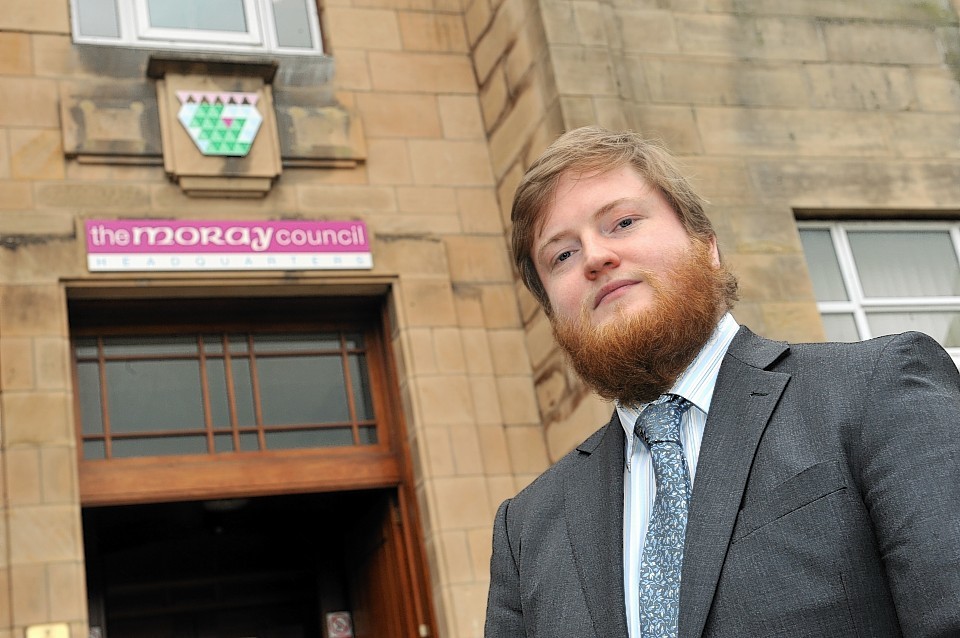 The leader of Moray's Green party has announced his intention to stand in a crucial council by-election.
James MacKessack-Leitch, who is the group's convener and contested the Westminster election in May, will fight for the vacant seat in the Heldon and Laich ward.
The vote was called when long-serving councillor Eric McGilvary suddenly stepped down last month, citing family reasons.
With Moray Council's SNP group and its ruling administration now level on 11 seats apiece, many believe the result of the upcoming ballot could change the face of the local authority.
The Nationalists, who earlier this year launched a doomed bid to seize control of the local authority, will also field a candidate and could move to form an administration if they win the by-election.
Mr Mackessack-Leitch has promised not to align himself with any group and has vowed to bring a "different perspective" if elected.
He said: "The by-election is likely to be hard fought, and will decide the balance of power within Moray Council.
"We believe that this is an opportunity to bring positive change and new thinking to the chambers, and I believe the voters will recognise the value of having an individual Green councillor who isn't tied to any established group."
Mr Mackessack-Leitch, 29, lives on his family's farm at Alves and is a graduate of both Aberdeen and Glasgow universities.
The by-election will take place on Thursday, October 1.