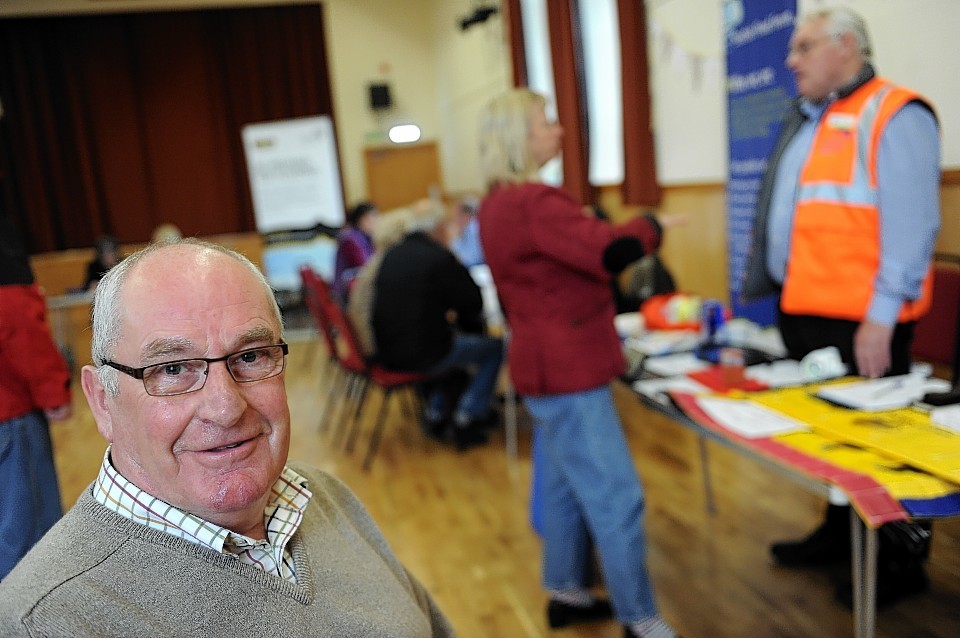 A Moray community leader has announced he is standing for in the upcoming council by-election.
Dennis Slater, who is chairman of the Hopeman Community Association, announced yesterday that he will enter the fray as an independent candidate in the Heldon and Laich ward.
And at a time when the council's ruling Independent-led administration has seen its leadership come under threat, Mr Slater has vowed to align himself with the group should he win the seat.
Mr Slater said: "I had to think long and hard about this but the support and encouragement I have received locally has been incredible.
"It was a very difficult decision but people in the community swayed me around to doing it."
The by-election was called last month after ward member Eric McGillivray, a close associate of Mr Slater's, stood down.
His resignation means that the administration and Moray's SNP group now both have 11 members on the local authority.
On Sunday the leader of Moray's Green party, James Mackessack-Leitch, announced his candidacy for the vote.
The SNP has confirmed it will field a candidate in the by-election, but are yet to announce who it will be.
It is widely believed that if the Nationalists win the vacant seat they will move to assume control of the council.
Mr Slater said he hoped his win would keep the Independents in power, but vowed he would be a "voice for the people" rather than toe the administration's lie.
He added: "I would be very much a voice for the people, I'm very passionate about local causes and I won't be bowled over by what administration leaders might say.
"I won't be a yes man, I will be a man acting for my people, my community and my own beliefs."
Mr Slater, who is now retired, spent his working life as a fishing skipper and campaigned fiercely against government legislation which placed the industry under threat.
In 1992 he led a mass protest at Lossiemouth Harbour in opposition to rules limiting the time boats were allowed to spend at sea.